WATCH LIVE | Former First Lady Rosalynn Carter's Carter Center Departure Ceremony and Tribute Service at Glenn Memorial Church at Emory University at 11:30 A.M.
Section Branding
Header Content
Clinical trial on vaccine boosters and coronavirus variants is now recruiting in Atlanta
Primary Content
Morehouse School of Medicine is one of 24 sites currently recruiting participants for a clinical trial on vaccine boosters. It's an effort to gather more data from communities of color. GPB's Ellen Eldridge has more.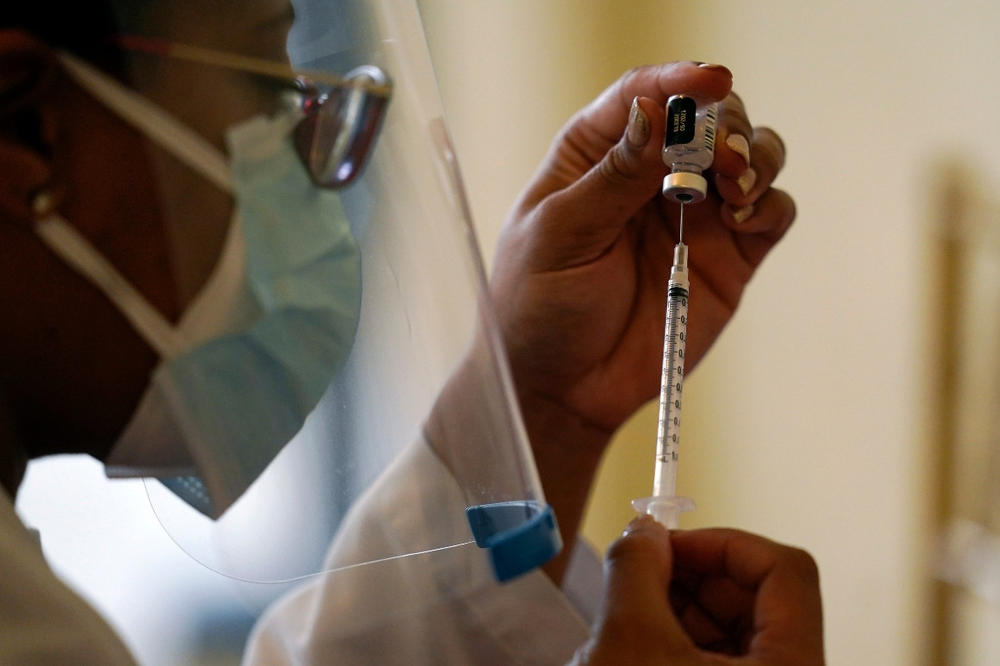 Public health experts will study the safety and immune response in participants who receive additional mRNA vaccines targeted to address emerging COVID-19 variants.
Morehouse School of Medicine is one of 24 sites chosen to conduct this research, and up to 200 people in the Atlanta area will be chosen for the study.
Dr. Lilly Immergluck, a pediatric infectious disease specialist, population health service researcher, and professor in MSM's Department of Microbiology, Biochemistry Immunology, is leading the clinical trial research, She also serves as the principal investigator for their sites' participation in the U.S. COVID Prevention Network.
The study is examining Moderna's formulation of the variant vaccines, using the decades-old technology of mRNA vaccines, to see how well boosters protect against new variants such as delta and omicron. Now, Georgia is seeing cases of BA-2, which is a subvariant of omicron.
RELATED:
It's a given that coronaviruses mutate, Immergluck said.
"I'm going to pull in the analogy of flu vaccines because I think people understand flu vaccines, and how we get them every year," Immergluck said.
The strains that are going around are the viruses people need protection against, and those can and do change every year.
Eligible participants will be fully vaccinated, boosted and not have had COVID within the past four months.   
People who are interested in taking part can find out more by emailing the Morehouse School of Medicine Vaccine Trials Unit (VTU) at vturesearch@msm.edu, completing this survey, or calling 888-788-0644.
Secondary Content
Bottom Content