Section Branding
Header Content
Omicron is surging in Georgia. A booster trial participant says the vaccine's saving her from worse
Primary Content
COVID-19 cases peaked in the summer when the delta variant of the virus appeared. At that time, hospitalized patients who were not vaccinated outnumbered vaccinated ones by more than 600%. But with rising cases of the omicron variant, that could change. GPB's Ellen Eldridge reports.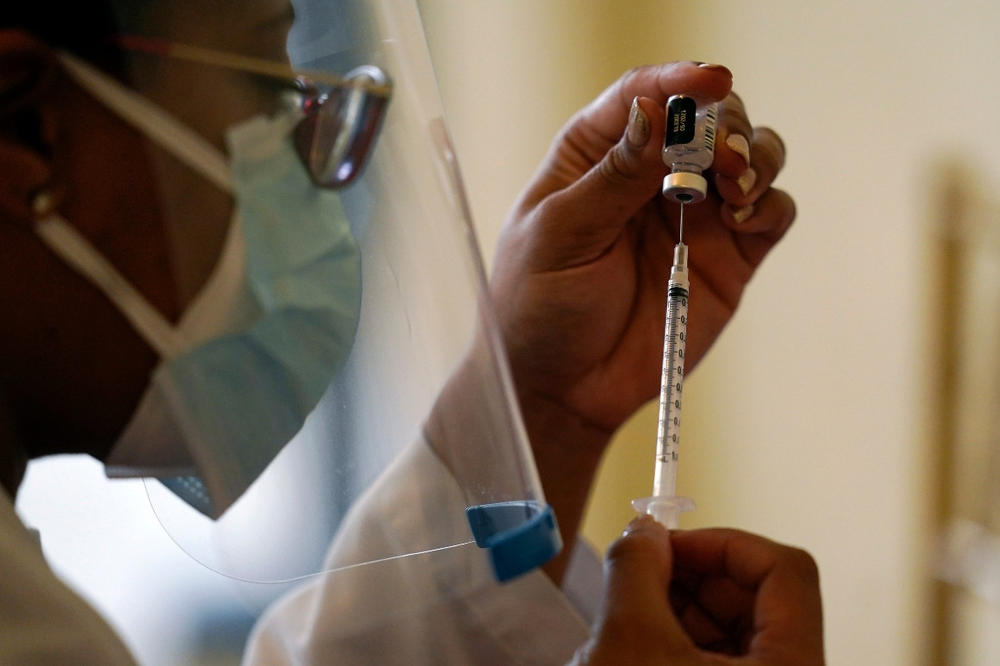 Ashley Nealy got her booster shot in August as part of Pfizer-BioNTech's COVID-19 vaccine study.
Now 34 years old, the Atlantan has the disease.  
"I never thought two years into this thing with two weeks left to go in 2021 that I would test positive for COVID-19," Nealy posted Monday on Facebook. 
MORE:  Vaccine Study Meets Enrollment Goal; Atlanta Succeeds With Minority Representation
While the PCR test Nealy took did not tell her which variant broke through her vaccination, several of her friends recently tested positive. 
They blame the omicron variant of SARS-CoV-2, which has become the leading variant in the United States — not even three weeks after the country confirmed its first case Dec. 1. 
Variants of the original virus are tracked by the Centers for Disease Control and Prevention using genomic surveillance to inform public health practice.  
Through partnerships with state and local public health agencies, CDC requests up to 750 total specimens per week, from all states and jurisdictions, for sequencing and further characterization of representative viruses.  
Infectious disease experts agree that the South is seeing cases rise more rapidly than other parts of the country because of low vaccination rates. 
Emory University's Dr. Carlos del Rio suggested in a tweet Monday that the CDC should update its guidance. 
He believes contact tracing will be virtually impossible at the rate omicron is spreading.
Georgia cases of omicron account for more than 95% of new cases and cases of the delta variant are now closer to just 5% of new cases, according to the latest CDC data. 
The new estimates capture cases for the week that ended on Dec. 18. 
In her Dec. 18 blog, microbiologist Amber Schmidtke uses a graph to show that, during the height of the summer delta surge, cases of nonvaccinated patients numbered 617% more than patients who were fully vaccinated. 
Now, a lack of health policies puts the state at greater risk, Schmidtke said.
Nealy said she associated her symptoms with a mild cold or allergies like sneezing, coughing and postnasal drip.
In pre-pandemic times, her illness was something she'd simply brush off and keep moving. 
After vouching for vaccination to her friends and family, Nealy said she felt a bit embarrassed about her breakthrough infection.
"I thought it was my responsibility to be transparent about catching COVID and then just saying, you know, I think my symptoms are mild because I'm vaccinated," Nealy said. "(I'm) warning people that it's here. It's real. So, no matter what spaces you're in, you might encounter it, especially with the rapid spread among my friends during this time."
Anyone 5 and older is eligible to be vaccinated, while boosters are recommended for adults who completed the two-shot regimen of Pfizer or Moderna vaccines at least six months ago or who received the one-shot Johnson & Johnson vaccine more than two months ago.
Secondary Content
Bottom Content