Section Branding
Header Content
Here's what Emory's top infectious disease expert says about omicron 'cousin' BA-2
Primary Content
As COVID-19 numbers continue to fall and fewer people wear masks, scientists are tracking a new so-called sub-variant of the virus. But, as GPB's Ellen Eldridge reports, experts say there are ways to protect yourself.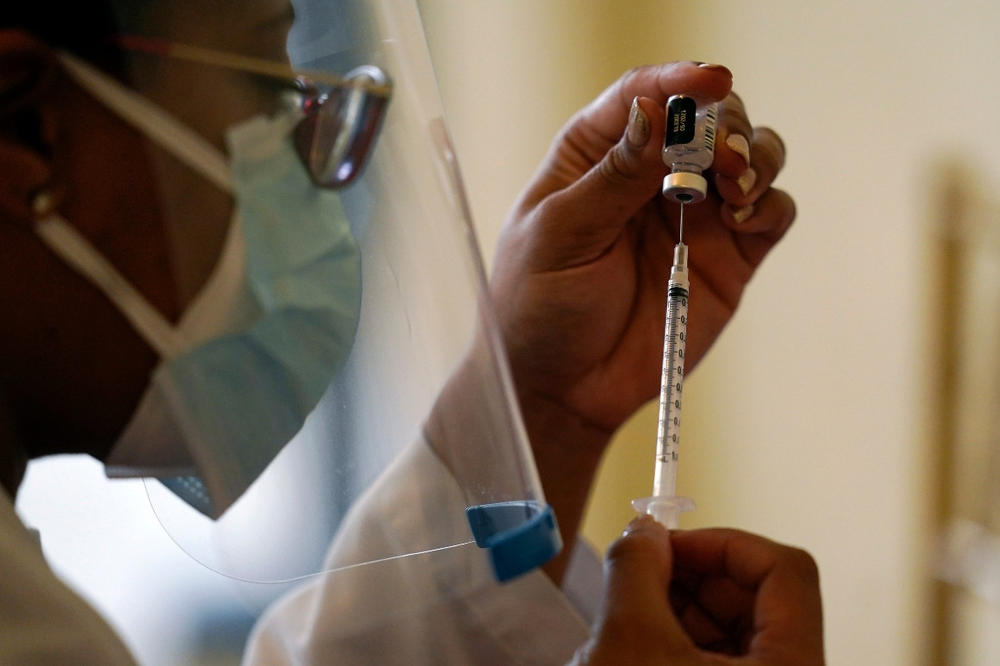 Sub-variant BA-2 is like a cousin of the SARS-CoV-2 omicron variant, but this one probably won't get a Greek letter name, a local disease expert says.
"It's not distinct (or) unique," Emory University's School of Medicine Executive Associate Dean Dr. Carlos del Rio said. "It's just a sub-variant; a cousin, basically." 
But BA-2 appears to spread even faster than the more common omicron.
COVID-19 cases peaked during summer 2021, when the delta variant of the virus appeared. At that time, hospitalized patients who were not vaccinated outnumbered vaccinated ones by more than 600%. 
Rising cases of omicron changed that and now, the state is facing another possible rise in cases as its sub-variant spreads.  
But while this means more Georgians could get infected, those who are vaccinated and boosted against COVID-19 should be safe from serious disease, del Rio said.  
"The pandemic is not over; we continue seeing spikes and the best thing we can do is get vaccinated and get boosted," del Rio said. "There are still plenty of people in Georgia, not vaccinated and not boosted."
Those who are not vaccinated are still at risk of getting and spreading COVID-19.  
RELATED: Omicron is surging in Georgia. A booster trial participant says the vaccine's saving her from worse
It's both good and bad news that Georgia saw a big cluster of cases with the omicron surge, del Rio said, because about 73% of the U.S. population has some degree of immunity, either because of vaccination or having had omicron.
"But there's still 27% that are not," he said. "A significant number of Americans, and that potentially could be a good number of people that not only could get infected but could get sick."
The Centers for Disease Control and Prevention estimate this sub-variant currently accounts for nearly 20% of infections nationwide. Roughly 12% of those cases have been found in the South, according to the CDC's data tracker.
Secondary Content
Bottom Content