Section Branding
Header Content
After storms batter Georgia, more severe weather may be coming just one day later
Primary Content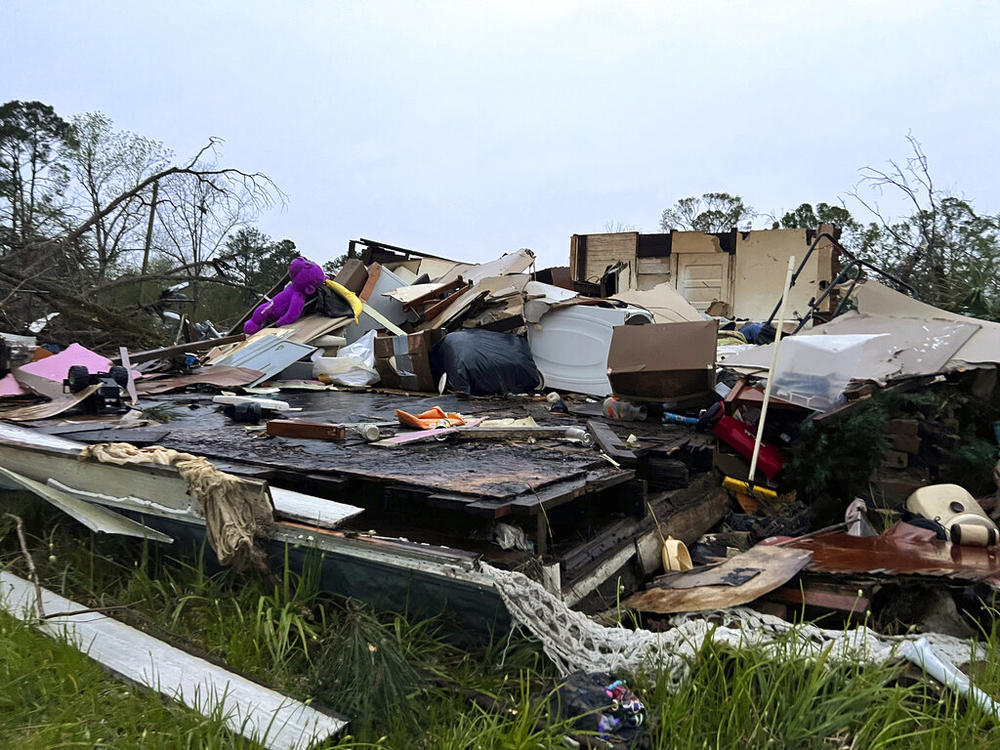 Georgia is preparing for more severe weather just one day after storms, including possible tornadoes, battered parts of the state.
Bryan County has declared a state of emergency in response to a tornado Tuesday evening amid violent storms that killed one woman and injured several other people. 
The tornado touched down at approximately 5:40 p.m. near the Bryan County Courthouse Complex in Pembroke before moving toward the Park Place and Homestead neighborhoods, according to a county statement. As of Wednesday morning, there remained downed power lines and damage to multiple structures.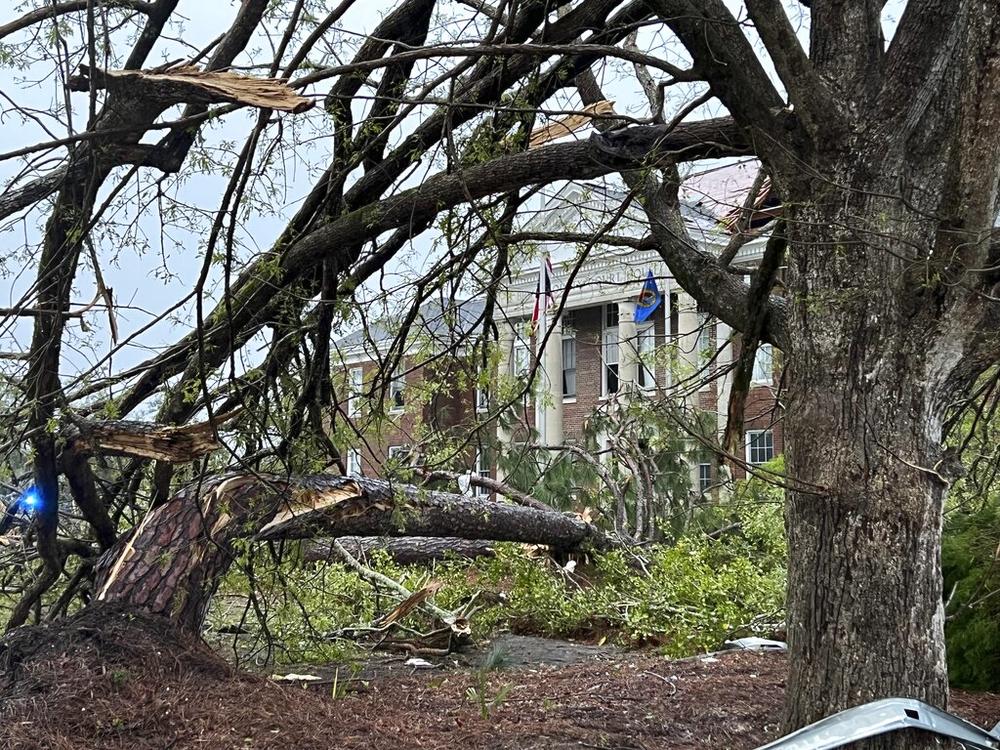 "At this point we are asking people to stay out of the impacted areas while all dangers, such as gas leaks and falling debris, are mitigated," Bryan County communications manager Matthew Kent said in a statement. "We are assessing the damage and working to let homeowners back into their homes." 
The Bryan County Sheriff's Office mobilized all of its personnel Tuesday night to conduct search and rescue operations, before holding a unified command meeting Wednesday morning to reassess operations. 
Multiple agencies are assisting in the recovery, including the Federal Emergency Management Agency (FEMA), the Georgia Emergency Management Agency, Georgia State Patrol, the Georgia Department of Natural Resources, and nearby police departments and sheriff's offices, among others. 
Storm damage dotted the Georgia map, as far west of Bryan County as Taylor County in Middle Georgia.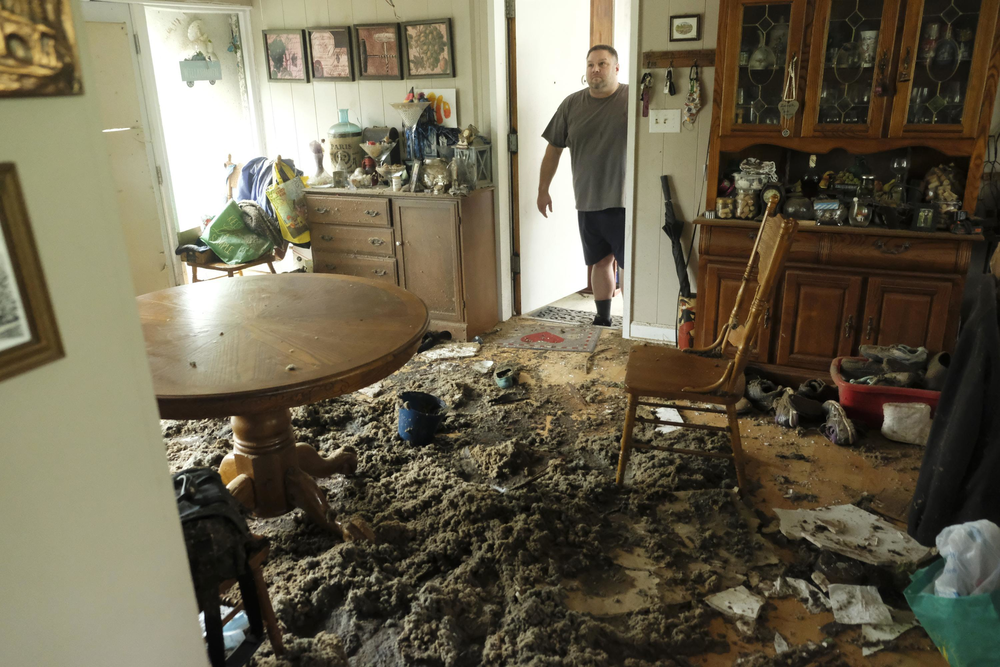 In Macon, Victor Buie's dining room was covered in attic debris and insulation from the spot where a fallen tree speared his home. The landscape in his backyard was dominated by thick pines snapped in half.  
"I would say it looks like a bomb went off," Buie said, pointing to a massive jumble of trees past the french doors at the back of his house. "I don't know if there's a bottom to that or if it's the top of this one. I think it's a whole other tree."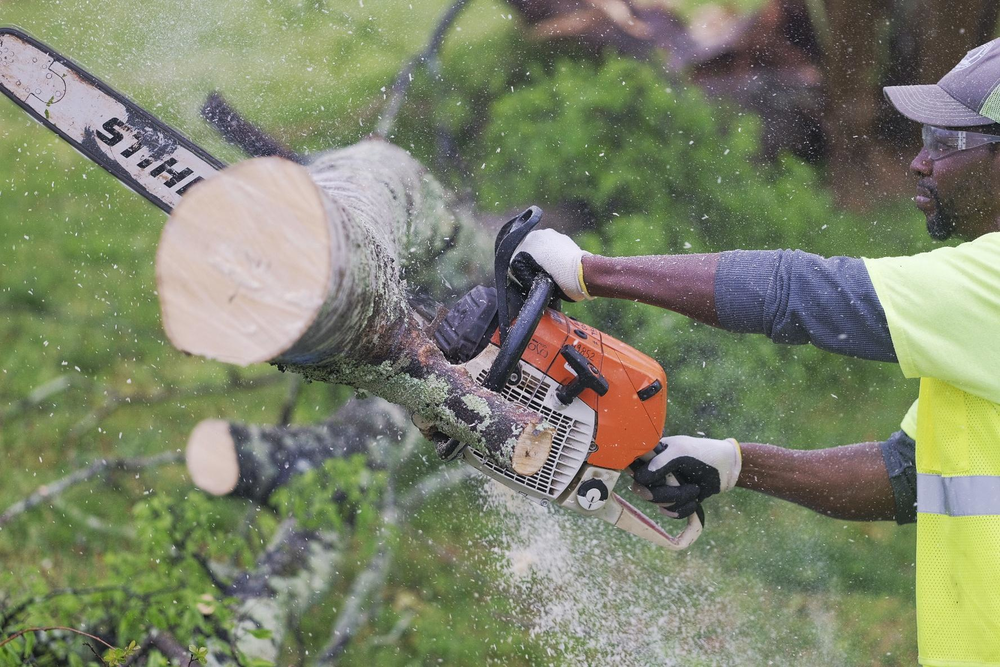 Just down the street from Buie, realtor Elizabeth Mixon lost a home she once lived in but which is now a rental property. Like Buie, Mixon was convinced it was a tornado that skipped through their hilly, forested neighborhood. 
Mixon said severe weather is increasingly something she has to think about in the business of selling houses.  
"I mean, I love trees, so I don't like to cut trees," Mion said. "But you know, you see houses around town where they've cut every tree in the yard and you wonder why.  
"Well, now I know why." 
Mixon said she routinely advises buyers to roll the cost of cutting down what might look like problem trees into their offers on a home.  
More storms could be on the way today, according to National Weather Service meteorologist Dave Nadler. 
"It could be pretty widespread in the severity," he said. "The potential to see like large hail, damaging winds in excess of 60-70 miles per hour and even some tornadoes, is all there."
Secondary Content
Bottom Content