Section Branding
Header Content
Political Rewind: Race, justice and murder in 'The Three Death Sentences of Clarence Henderson'
Primary Content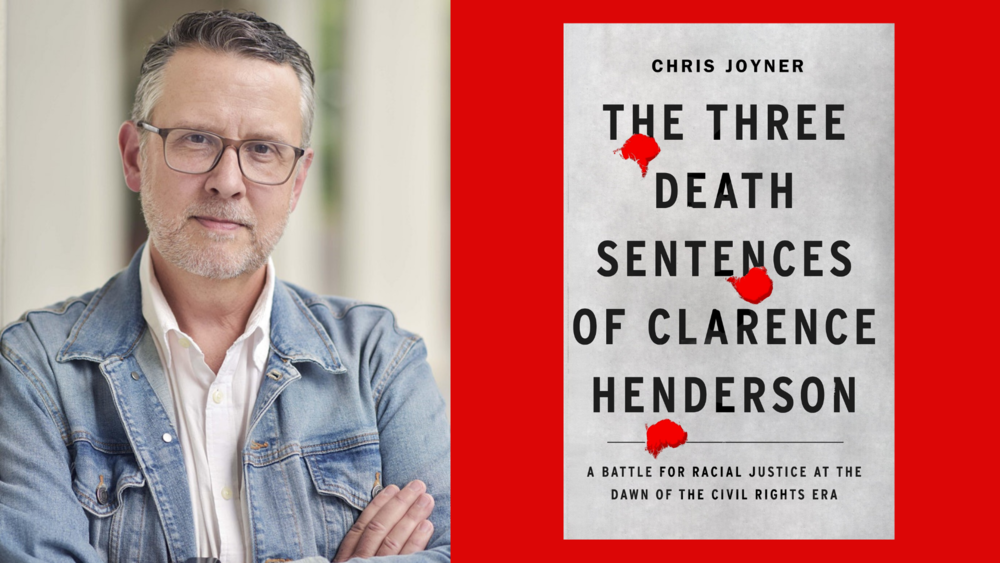 The panel:
Chris Joyner — Author, The Three Death Sentences of Clarence Henderson
Jim Galloway — Former political columnist, The Atlanta Journal-Constitution
The breakdown:
We discussed the case of Clarence Henderson with author Chris Joyner, a reporter with The Atlanta Journal-Constitution. In the 1940s and 50s in Georgia, Henderson was convicted and sentenced to death three times for the murder of 22-year-old Buddy Stevens, an Army veteran and son of a well-known Carrollton family.
Joyner said the strange story of Henderson and Stevens has been part of his life since he began his career in newspapers more than 20 years ago. And now, he's turned it into an insightful book, The Three Death Sentences of Clarence Henderson.
In telling the story, Joyner broadens his lens, giving readers insights about postwar life in Carrollton, the emergence of scientific methods in analyzing criminal evidence, the politics of race that played out in gubernatorial politics and more. And along the way, we learn about communists and Klan members in Georgia, too. The book is deeply researched and provides an illuminating look in a torrid chapter of Georgia history.
Later in the show, we also discussed Joyner's latest reporting on political extremism in Georgia and its connection to the war Ukraine. As foreign fighters head to Ukraine to take part in the conflict, some far-right extremists based in North Georgia are among those who have joined the front lines, Joyner writes. Watchdog groups say they are concerned because extremists who traveled abroad may view the fighting in Ukraine as a training ground for future violence.
Tomorrow on Political Rewind:
We're back with a full panel to discuss with latest in #Gapol news and look forward to a busy week in the General Assembly.
Secondary Content
Bottom Content