Section Branding
Header Content
Political Rewind: Focus on crime in Buckhead; Check under Gold Dome; Brunswick jury reaches verdict
Primary Content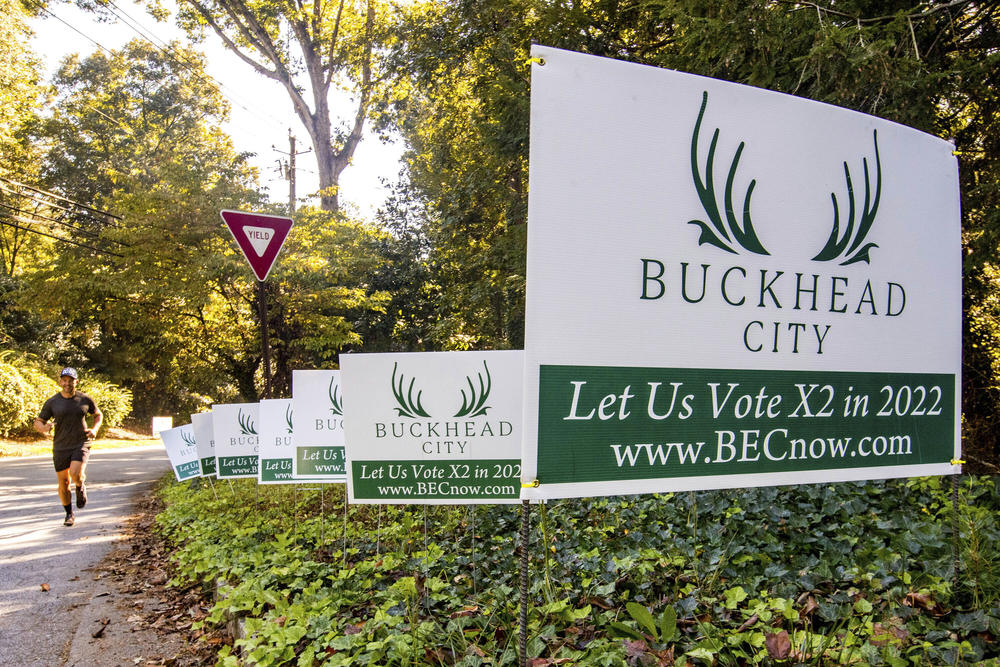 The Panel:
Edward Lindsey — Former state representative, (R-Atlanta)
Howard Franklin — President and CEO, Ohio River South
Sen. Sonya Halpern — State Senator (D-Atlanta)
Tamar Hallerman — Senior reporter, The Atlanta Journal-Constitution
The Breakdown
1. The Buckhead Cityhood movement over for now, but calls to stop crime in the area continue.
Mayor Andre Dickens moved quickly to address the concerns behind the Buckhead cityhood movement at the start of his time in office. 

Dickens called influential legislator and state House Speaker David Ralston hours after being elected to discuss the issue.
He opened a precinct in the area to address concerns over crime and is holding the city's first inaugural "Peace Week." 
State Sen. Sonya Halpern said she was surprised embattled Buckhead Cityhood leader, Bill White, still heads the movement. 
2. A look at measures advancing under The Gold Dome.
State Senate panel advances bill to ban transgender athletes.

SB 226, or the "Save Girls Sports Act," was introduced by Tyrone Republican Sen. Marty Harbin.

There is a renewed push to legalize gambling in The Peach State. 

Proposals to legalize casino gambling, pari-mutuel betting on horse racing and/or sports betting in Georgia have come up virtually every year for the past decade.

Another proposal would ban challengers from raising campaign money during the three months that state legislators are in session.
3. The Jury has reached a verdict in the hate crimes trial surrounding the murder of Ahmaud Arbery.
The three men convicted of murder in Ahmaud Arbery's fatal shooting were found guilty of federal hate crimes Tuesday.
Arbery, a Black jogger, was killed two years ago by three white men outside of Brunswick, Ga.

The three white men convicted of murdering Arbery were sentenced to life in prison last year in a state trial.

Travis and Greg McMichael will not be eligible for parole, but their neighbor, William "Roddie" Bryan, does have the possibility of parole after serving 30 years. 

Unlike the state trial, this federal trial focused on the role racial animus played in the crime. 

Georgia did not have a hate crimes law at the time of Arbery's murder.
Tomorrow on Political Rewind: We discuss the state's first "Ahmaud Arbery Day," following the verdict in the federal hate crimes trial. 
Secondary Content
Bottom Content