Section Branding
Header Content
Political Rewind: Dismal Biden numbers and election mistrust headline new Georgia poll
Primary Content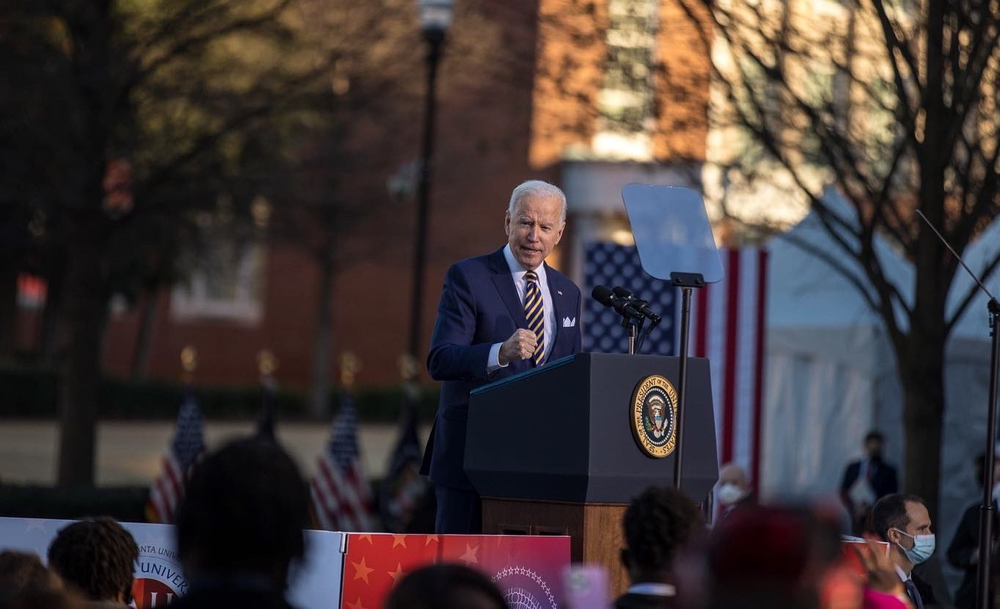 The Panel:
Rep. David Wilkerson — Democratic state representative (D-Powder Springs)
Eric Tanenblatt — Republican insider
Stephen Fowler — Politics reporter, Georgia Public Broadcasting 
Dr. Tammy Greer— Professor of political science, Clark Atlanta University
The Breakdown:
1. New polling in The Atlanta Journal-Constitution is a snapshot of Georgia politics in an election year.
The poll was conducted by the University of Georgia's School of Public and International Affairs. It surveyed 872 registered voters and reported a margin of error of 3.3 percentage points.
Only a third of the Georgia voters polled approved of the job President Joe Biden is doing. 
Moreover, 71% of Georgians think the country is on the wrong track, while 48% say the state is on the wrong track.
Gov. Brian Kemp's numbers are split roughly even between approval and disapproval. But a notable percent of those who describe themselves as conservatives say they are unhappy with him.
The GOP-led campaign to paint the 2020 election as fraudulent seems to be dissolving trust in elections.

Overall, about 56% of Georgians were confident in the fairness of this year's upcoming elections.
Among Republicans, 74% said there was widespread fraud in 2020.
Over half of Republicans polled doubted the integrity of upcoming elections, compared with a quarter of Democrats.
Georgians now say that election integrity is the No. 1 issue of concern to them, ahead of the economy.
2. Mental health is top of mind in the state legislature. 
3. Election changes in a small corner of Georgia make national headlines. 
Tomorrow on Political Rewind:
Bill Nigut and the panel are back on video. Find us on GPB.org or on Facebook.com/GPBnews, or watch us on GPBTV at 7 p.m. Friday.
Secondary Content
Bottom Content