Section Branding
Header Content
Political Rewind: Dickens wins Atlanta runoff; SCOTUS hears arguments in landmark abortion case
Primary Content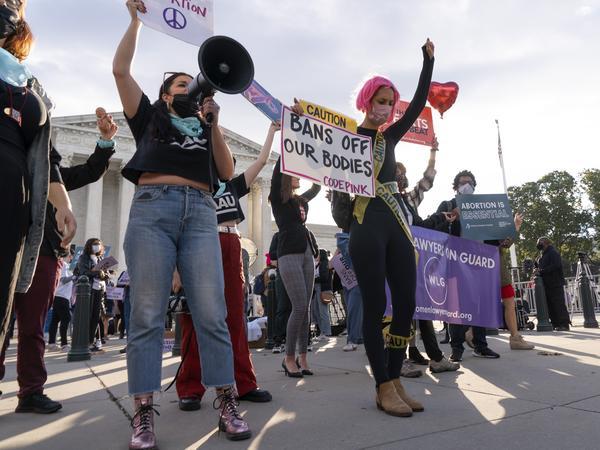 Wednesday on Political Rewind: The United States Supreme Court takes up one of its most significant cases in decades today, Dobbs v. Jackson Women's Health Organization. The Mississippi case could overturn the landmark decision giving women the right to choose how to deal with their own pregnancies. A conservative court could abandon Roe v. Wade, which has been the law of the land since 1973.
Our panel discussed the arguments on both sides of the case and take a deep dive into the history of abortion rights before and after Roe. What happens if states are left to make their own laws about the legality of abortion? How will the eventual decision in the Mississippi impact Georgia's own restrictive abortion law?
But first: Atlanta city councilmember Andre Dickens was elected the next Mayor of Atlanta. What can we expect from his tenure in the job?
Panelists:
Greg Bluestein — Political reporter, The Atlanta Journal-Constitution
Dr. Karen Owen — Political science professor, University of West Georgia
Dr. Randy Beck — Professor of constitutional law, University of Georgia
Dr. Subasri Narasimhan — Professor in Rolling School of Public Health and Postdoctoral Fellow at the Center for Reproductive Health Research in the Southeast, Emory University
Secondary Content
Bottom Content