Section Branding
Header Content
Political Rewind: The Arbery verdict and what it means for social justice in Georgia and the nation
Primary Content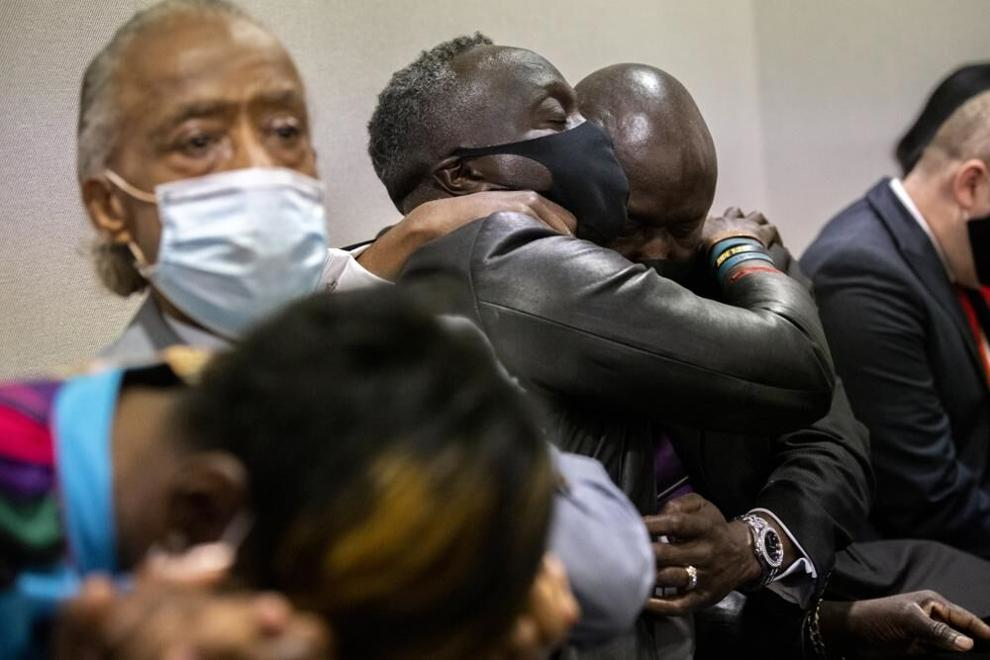 Friday on Political Rewind: A verdict in a trial from a small town in Georgia gripped the nation. Travis McMichael, Gregory McMichael and William "Roddie" Bryan were found guilty of murder charges on Wednesday.
In February 2020, the three men chased Ahmaud Arbery, a 25-year-old Black man, in pickup trucks as he jogged in a Coastal Georgia neighborhood. Travis McMichael shot and killed Arbery during the chase. Bryan filmed the killing on his cellphone.
Travis, the shooter, was found guilty on all nine counts. His father, Greg McMichael, was convicted on eight of the nine. Bryan was convicted on six counts. 
However, questions linger. This trial may never have happened, were it not for the shocking video that exposed the shooting and the failure of law enforcement to initially hold anyone accountable. Outside the courtroom following the verdict, the Rev. Al Sharpton told a crowd much work was left to be done. So what should we make of the outcome of the trial?
Emory University professor Dr. Andra Gillespie said more consideration is needed of subtle examples of racism in society.
"My concern in the grand scheme of things is when can we develop a consensus that racism manifests itself in ways that is not as obvious as a bunch of guys hunting a Black man as he's walking down the street," she said. "That's when I know that our society has made progress, and that's the thing that I'm still hopeful we can get there.
Panelists:
Margaret Coker — Editor-in-chief, The Current
Dr. Andra Gillespie — Professor of political science and Director of the James Weldon Johnson Institute for the Study of Race and Difference at Emory University
Patricia Murphy — Politics columnist, The Atlanta Journal-Constitution
Secondary Content
Bottom Content