Section Branding
Header Content
Atlanta girl is youngest USDA-certified farmer in Georgia. She's 6 — and her farm's growing with her
Primary Content
Kendall Johnson, 6, has made history as the youngest USDA-certified farmer in Georgia, and she's also founded an organization called aGROWKulture. The girl joins a growing cohort of urban Black farmers, including state Sen. Kim Jackson of Stone Mountain.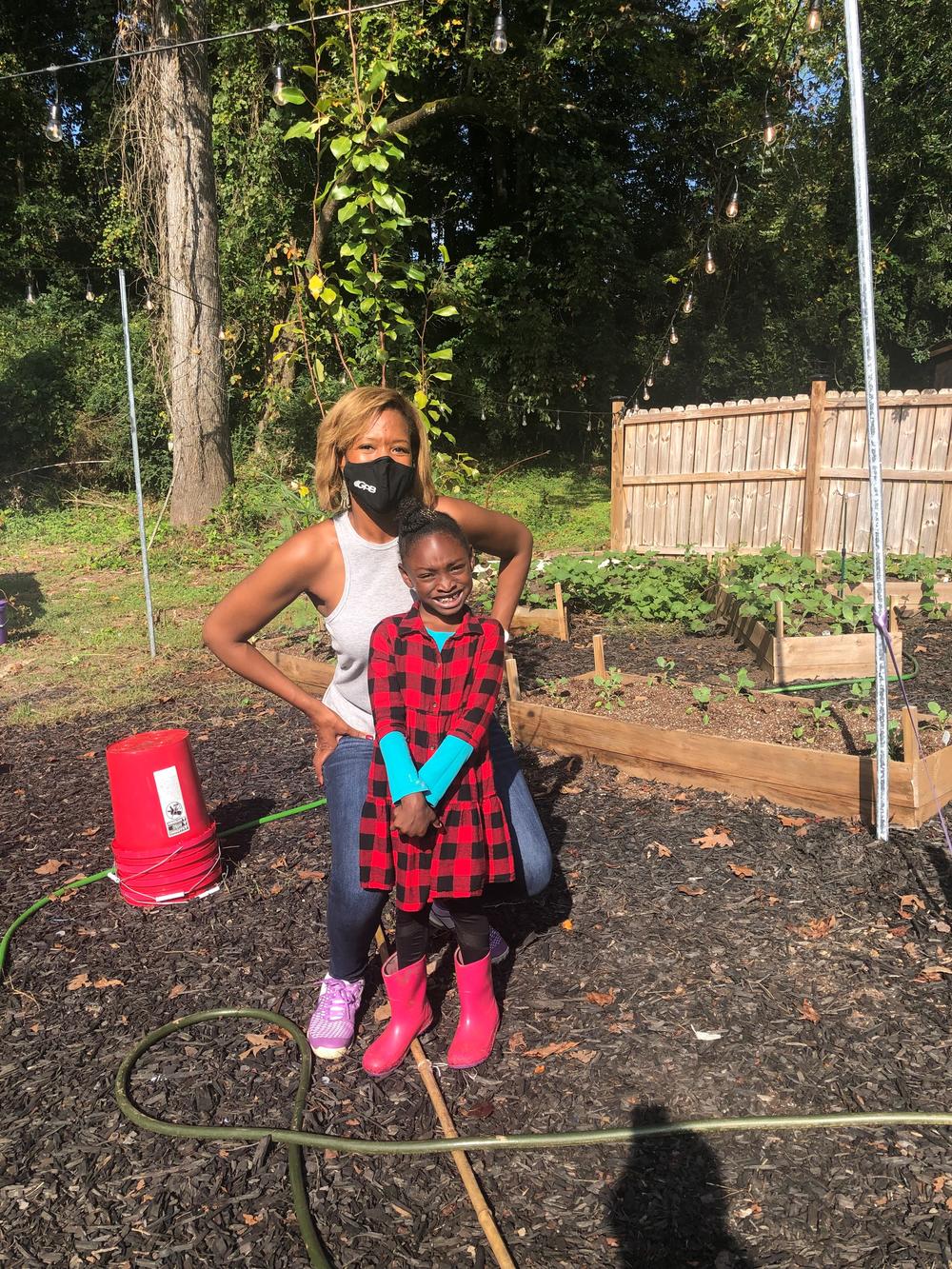 According to the United States Department of Agriculture, there are over 3 million farmers in the United States today. In Georgia, as of the most recent census, there were just 2,870 African American producers.
Two of those farmers giving thanks for the harvest this season have been working to get a more equitable piece of the state's $73 billion agriculture industry pie.
On a sunny and crisp fall day on a farm in Southwest Atlanta, collard greens are growing by the bushels and sweet potatoes, just in time for Thanksgiving.
Kendall Johnson is all smiles as she walks through the aisles of grow boxes talking about this season's harvest. She is the farmer of this land.
She's also just 6 years old.
"These are collard greens, all of these in beds are collard greens," she said. "Here's some okra and more collard greens and these are sweet potatoes!" 
Her farming colleague, also known as Mommy, is Ursula Johnson. Ursula said they started planting with a patio garden in honor of Kendall's great-grandmother, who was a farmer and willed this property to the family. The original garden started with a few peppers, tomatoes, collard greens and cucumbers, one of Kendall's favorites.
But the garden grew.
And grew.
Now, it has expanded into a working farm of about 50 grow boxes — with room for 50 more.
Kendall has made history as the youngest USDA-certified farmer in Georgia. She has also founded an organization called aGROWKulture.   
"My goal is to meet new friends, make new things, and inspire other kids," Kendall said. 
Through aGROWKulture, Kendall regularly visits local schools and hosts farming events at her farm where other children can literally dig into the dirt while she drops some plant knowledge on them. 
As for the future, Ursula Johnson says a nearby farmer has offered to give Kendall several acres of land to farm on, but now they need to figure out the finances to make it happen. So, as Kendall grows from a girl to a woman, so goes the farm.
Secondary Content
Bottom Content