Section Branding
Header Content
Soon, Georgia Students Will Be Able To Train For Careers In Digital Health While In High School
Primary Content
Michele Madison is with the Institute for Healthcare Information Technology, a nonprofit that includes people in tech, health care and education. She says one of the greatest threats facing health care now is cybercrime. GPB's Ellen Eldridge reports.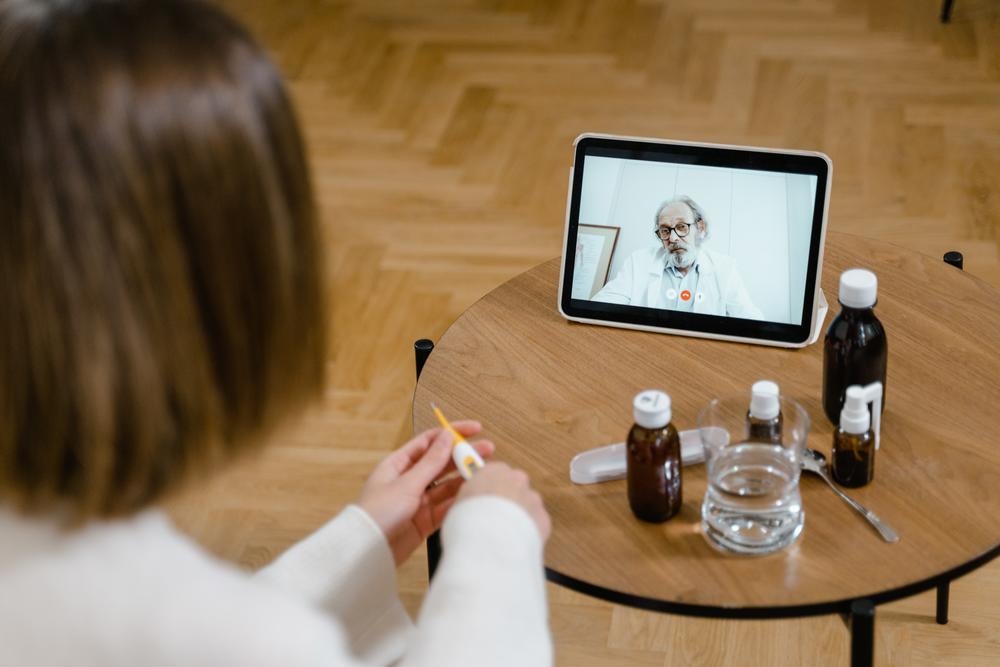 Health care leaders say it is imperative for Georgia students to train early for competitive jobs in app development, cybersecurity and telemedicine. So, the Georgia Department of Education has partnered with the nonprofit Institute for Healthcare Information Technology to revamp its high school curriculum for digital health and health IT.
The institute started as a small group of health care IT companies and organizations in Atlanta that wanted to work together to grow the economy, expand employment opportunities and, ultimately, improve health care in Georgia through the advancement of technology. 
Currently, more than 50 vendors, health systems and educators are actively engaged in IHIT programs because industry leaders want entry-level employees to have a health care background and training at the academic level before they ever set foot in the job, IHIT board member Michele Madison said.
"We needed to get students excited earlier so they'd want to go into tech," Madison said. "And so we hosted this forum where we rewarded students for being innovative about the use of health care information technology."
Students were asked to develop teams focused on app development or a program that impacts health information technology.
"They were measuring diabetes; they were tracking it on apps that they developed in school," she said. "Just innovative, unbelievable ideas that came out of these students at the high school level."
Demand for remote doctor appointment services has increased tremendously for people seeking appointments related to COVID-19 as well as behavioral and mental health issues.
MORE: For Some, Telemedicine Is A Boon. Others Need To Escape Isolation
Digital health includes the ability to use a smartphone to contact a physician.
"Any kind of software system and application or a technology device that allows the exchange of information with your health care provider or their facility would be considered digital health IT," Madison said.
Patients can get on a scale that has Bluetooth functionality and upload their weight or blood pressure.
"They have this other cool device called an otoscope, where they can look in your ear to see if you have an ear infection via telehealth and it's all Bluetooth," Madison said. "So you're not there in person with the individual, but the nurse or the medical assistant puts it in their ear. That's just like the doctor's there in person."
Jobs protecting private health data are in demand, Madison said, because cybercrime is one of the biggest threats to health care.
"We have a vast lack of individuals who are trained in that cybersecurity side, and we really need to start at a younger level to get them excited so they stay in that program all the way through their degree," she said. "I think cybersecurity is definitely job security."
Secondary Content
Bottom Content