Section Branding
Header Content
For Some, Telemedicine Is A Boon. Others Need To Escape Isolation
Primary Content
Jess Geyerman says the pandemic forced providers like the Department of Veterans Affairs to use telehealth services, and he is thrilled about the changes.
"For me personally, this has turned out to be a boon," he said.
He's a 46-year-old Marine veteran who can no longer work due to injuries sustained while serving. An annual physical requires a 170-mile trip to the V.A.
His wife drives, and the ordeal takes an enormous chunk of Geyerman's time.
"I usually go for a two- to three-day visit to Augusta because it takes that long for them to run all the tests, get all the blood work," Geyerman said.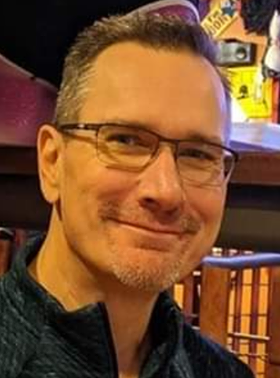 A decade ago, he had double pneumonia and spent more than a week on a ventilator, so Geyerman knows he is in a high-risk category when it comes to COVID-19.
"This has been really nerve-wracking for me considering my health problems," he said.
But this year, Geyerman plans to see a private doctor for his lab work and blood tests. He'll see other specialists by video conference over the internet.
"I'm also happy that the VA would find a local solution for the testing that I need and were willing to work with me," Geyerman said. "I'll probably have (spent) six hours rather than two to three days, and a trip to Augusta."
Telehealth services aren't new, but they've exploded in popularity due to the coronavirus pandemic.
Dr. James Wantuck, the chief medical officer at PlushCare, said the telehealth company started about five years ago.
"We believe that access to medical care was a problem and accessing really high-quality care that you trust from your phone is what we do," Wantuck said.
They work with most major insurance companies, and, in addition to regular copays, patients pay a membership fee to use PlushCare's platform.
Many people signing up did not previously have a primary care physician, Wantuck said.
"We're certainly seeing a lot of people whose doctors' offices are closed or they can't see people," he said.
Medicare previously did not pay for virtual care, but the federal government released many of the restrictions so now Medicare is able to reimburse doctors for caring for Medicare patients from afar.
Policymakers and private insurers are making critical decisions about whether to extend and make permanent key telehealth flexibilities that were implemented in response to COVID-19, according to the American Academy of Neurology, which is one of the organizations advocating for change in telehealth after the pandemic.
Telehealth services in Georgia have increased tremendously for people seeking appointments related to COVID-19 as well as behavioral and mental health issues. PlushCare uses an app installed on a smartphone to connect to patients.
The Health Insurance Portability and Accountability Act of 1996, or HIPAA, is a federal law that required the creation of national standards to protect sensitive patient health information from being disclosed without the patient's consent or knowledge.
The PlushCare app is HIPAA compliant and the company uses private electronic health record systems to keep all medical records safe, Wantuck said.
But the U.S. Department of Health and Human Services waived any possible HIPAA violations during the public health emergency for using communication apps in good faith for any telehealth treatment or diagnostic purpose, regardless of whether the telehealth service is directly related to COVID-19.
Gov. Brian Kemp extended Georgia's public health emergency several times since March, with the latest order set to end August 11.
So, behavioral health providers such as Susan Kerley can continue communicating with patients via Zoom, FaceTime or Skype.
Kerley, a Georgia licensed professional counselor and a nationally certified counselor, works with children using a technique known as play therapy.
"Play therapy is the treatment of choice when you're working with children because talk therapy is not effective and it's not developmentally appropriate. It's not developmentally sensitive," Kerley said. "You can't expect a 6-year-old to sit on the couch and talk about their problems."
But it's difficult to use dollhouses, puppets and clay over the internet.
As soon as schools started closing and governors made shelter-in-place orders, registered play therapists created an online group to discuss treatment and research.
"The play therapy community is really passionate and connected worldwide," Kerley said. "I want to say there were over 15,000 members within days."
Now, the group is up to 30,000 members.
And as much as telehealth helps fill a need during the coronavirus crisis, the isolation is adding to patients' existing problems.
Drug overdoses are up, alcohol consumption is surging, and many people have reached out for telehealth treatment of anxiety and depression.
RELATED: Overdoses Are Surging, Check In On Your Friends And Family, Experts Say
The people Kerley treats have lost a sense of stability that comes from attending school or work, so the counselors in her practice adjusted and revised treatment goals so that therapists can provide stability as a consistent point of contact in patients' lives, Kerley said.
Except for patients who suffer with obsessive compulsive disorder, whose illness is made worse by the seeming confirmation of a pandemic, most are eager to get back out of isolation.
"Even the avid gamers who at first were so excited to be able to have a whole lot more screen time and video-game time are bored of it," Kerley said. "A lot of them are saying they don't want to get up in the morning because there's nothing to do. There's no point."
In addition to holding their clients' emotional burdens and struggles, therapists may be worrying about our own families or health.
"Do we see clients face to face because that gives them that point of connection or do we stay on telemental?" Kerley asked.
As COVID-19 cases continue to rise, Kerley said she's doing about half and half at this point.
Secondary Content
Bottom Content