Section Branding
Header Content
Health Insurance Exchange Deadline For Uninsured, Unemployed, Lower Premiums Approaching
Primary Content
Georgia's health insurance exchange is offering more lower priced insurance plans. That means more help for those affected by the coronavirus pandemic. But the deadline to enroll is almost here. GPB's Ellen Eldridge reports.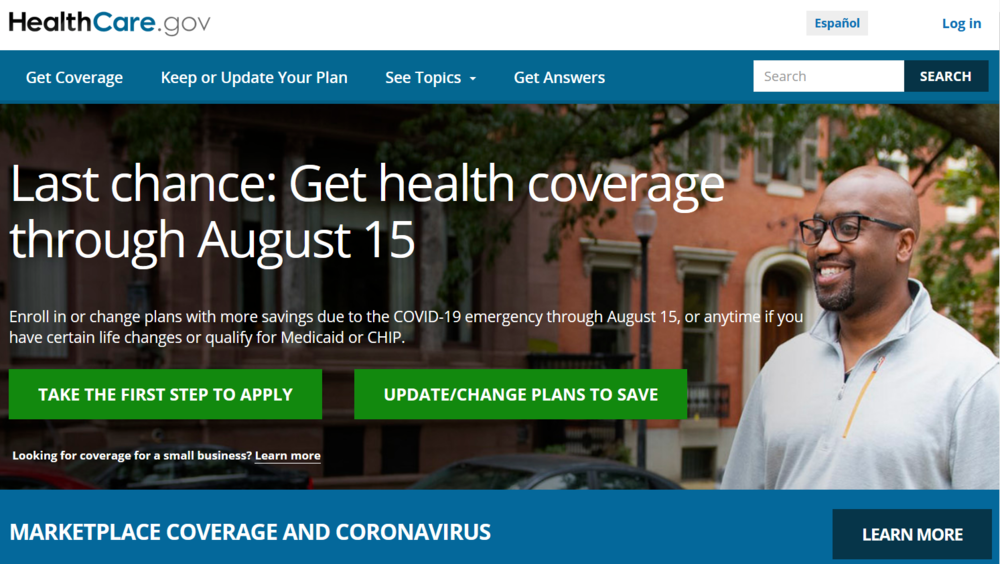 Money in the American Rescue Plan is being used to expand access to health insurance coverage — and that includes more options for less money, which is good news for Georgians whose employment was affected by COVID-19.
Eleven insurers are proposing to enter the individual exchange for 2022, which would be the most options for consumers to pick from since the exchange opened in 2014, Georgia Health News reported. Aetna, UnitedHealthcare, Cigna, Bright Health and Friday Health Plan would join Alliant, Ambetter, Blue Cross, CareSource, Kaiser Permanente and Oscar.
Even people who already have insurance through the marketplace can switch plans and potentially save on premiums, said Director of the Office of Minority Health with the Centers for Medicare & Medicaid Services LaShawn McIver.
"Four out of five current enrollees in the health insurance marketplace are finding plans for $10 a month or less after this newly expanded financial assistance," McIver said. "And for a typical family of four, the average premium's going down from $400 a month to $163 a month or less. So this is an incredible opportunity to get access to health insurance."
RELATED:
Typically, people can buy a marketplace plan only during the annual open enrollment period in the fall or if a major life event gives them another opportunity to sign up, such as losing job-based health coverage, getting married or having a baby. In those circumstances, people have 60 days to sign up on the marketplace at Healthcare.gov. 
Through Sunday, anyone who's in need of health insurance — regardless of how long they've been uninsured — can take advantage of the expanded financial assistance that's available through the COVID-19 relief law, McIver said. No one will be asked to provide documentation that they've lost job-based coverage.
"As of July 1, if you were unemployed and received unemployment compensation this year or were eligible to receive unemployment compensation, there's expanded financial assistance available," she said. "So you don't need a qualifying life event to take advantage of the special enrollment period."
People can sign up at Healthcare.gov or by calling 1-800-318-2596, which is open 24/7 and provides help in 150 languages, McIver said.
The deadline to apply for coverage at healthcare.gov is Sunday, Aug. 15, and coverage would begin Sept. 1.
Secondary Content
Bottom Content