Section Branding
Header Content
Banking Rare Seeds For A Wild Future
Primary Content
For decades, researchers have protected rare plant species by preserving habitat. But today, climate change and limited water resources affect much of the country. Georgia conservationists are taking a fresh approach. They'll save the seeds of endangered plants and identify new homes for them.
No one really expected a seed. 
That's because when scientists from the Georgia Department of Natural Resources last laid eyes on a stand of the critically endangered pondberry bush, they saw a ton of green and unripe fruit. That was on state land in the sand hills of Middle Georgia. 
About a week later, about 50 miles north of the Florida Panhandle on land that was once a hunting preserve owned by the Woodruff family of Coca-Cola fame, those same scientists, plus a couple of private landowners and researchers from the Jones Center at Ichauway, looked for another stand of pondberry. 
"So the female population starts here," Jones Center plant ecologist Lisa Giencke said, motioning toward a stand of plants with fuzzy leaves and sort of zigzag stems, about four feet high just inside the treeline of a wetland thick with tupelo and maple trees. 
Female and male pondberries can space themselves pretty far apart, Giencke and other experts said. But when they can't get together and reproduce sexually, they can clone themselves — which might be bad for the genetic diversity the plant needs to thrive. 
That's why it's one of 14 federally endangered plants in Georgia from which scientists will collect seeds, sock away those seeds in seed banks and, hopefully, one day in the future put plants back on the landscape: something called re-wilding.
That work has already been happening in the state, but it is set to expand dramatically with the help of a five-year, $780,000 grant from the U.S. Fish and Wildlife Service to Georgia DNR. 
The project is part of a shift in rare plant conservation that the Fish and Wildlife Service says is spurred by climate change, overuse of water and other habitat disruption.  
"Protecting their habitats in the wild and letting them persist there, that's not going to work any longer for their conservation," said Lisa Kruse, senior botanist with Georgia DNR. She's leading the grant funded effort in what she and others call "safeguarding."
"These critically imperiled plants that can't survive on their own any longer without some help," she said.
One red fruit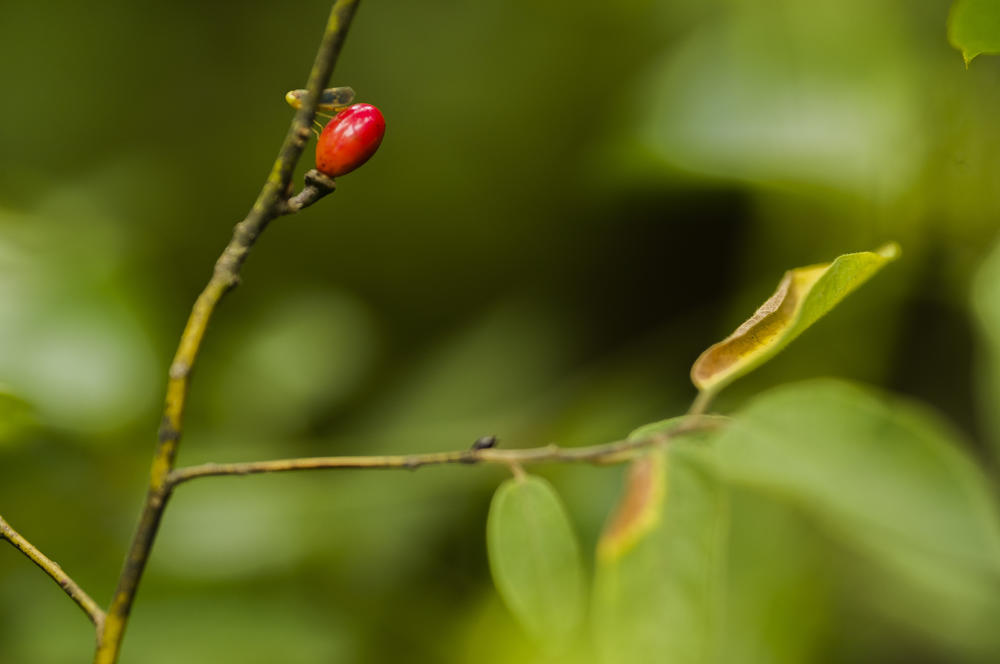 The aim on this trip to the Jones Center, the research center now owned by the charitable Woodruff Foundation, was pretty modest. Mainly it was to learn what pondberry, a relative of sassafrass, even looks like and how much was at the Jones Center. There shouldn't have been seeds to collect for months. 
But then DNR botanist Carlee Steppe stopped in her tracks.  
"There's red fruits," Steppe said, amazed.  
"Already?" Kruse asked.
"Yeah! Why?" Steppe said with a laugh. 
It was really just one red, ripe fruit. But that meant there was a seed. Kruse said she wasn't super surprised. 
"I know in my career I'm absolutely confident things are two weeks earlier than when I remember when I first started," Kruse said. 
And so a debate ensued: to collect the seed or not? Giencke said, on the one hand, this was the only spot on Ichauway they've seen pondberry.
"So it would just take one tornado or one hurricane and this population could be gone," Giencke said. Southwest Georgia was smacked by Hurricane Michael in 2018 and by almost annual tornadoes in recent years. 
On the other hand, Giencke says, pondberry doesn't make a ton of fruit. That's because the male plants are usually off somewhere in their own separate stand. What if researchers take too many seeds? 

The debate was tabled while the group looked for the male plants. After finding them past some wide-bottomed Tupelo trees on the other side of the wetland, retired science teacher and timberland owner Heather Brasell whipped out a jeweler's loupe to better examine the leaf structure. 
Approximately 70% of the woodland in Georgia is privately owned. Much of that is mono-cropped in pine tree plantations. Brasell said private landowners, even people with just a patch of garden, need to make space for rare plants. 
"So the idea is that little little areas can collectively become significant in terms of conservation and habitat," Brasell said. 
Brasell's friend Amy Heidt is on board. She already grows rare plants at home for Georgia DNR. Earlier in the day, Brasell and Heidt handed off some potted tulip poplar saplings, though not because they are rare. The young trees were just the host for the more interesting parasitic plant clinging to their roots.  
"So I'm excited," Heidt said. "I want to try everything I can to grow for them and put back out."
So where could "back out" be for pondberry shrubs descended from the surprise seed at the edge of the wetland, popped out two months early? At some higher latitude? DNR's Lisa Kruse said that might be part of it.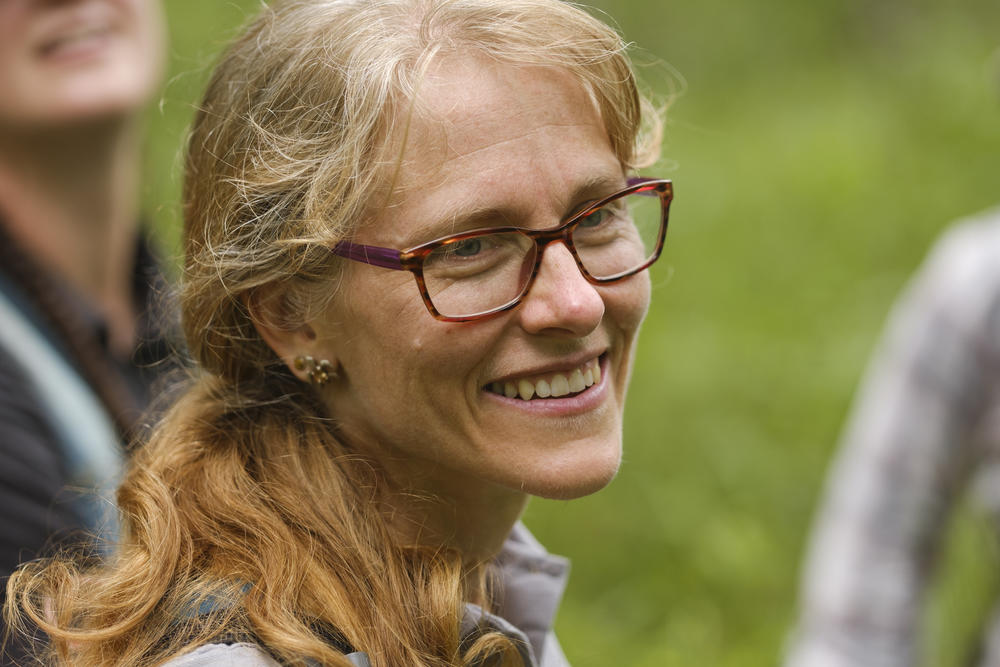 "But we're not to the point where we have a notion of where that would be at this point," Kruse said. "More now it's just protecting the genetic resources." 
Besides banking their seeds, that means growing rare plants in captivity and learning as much as possible about every nuance of their lives. 
"More or less, a little bit like a zoo," Kruse said. 
That's already happening in places like the Atlanta Botanical Garden and the State Botanical Garden in Athens. A big part of the five-year grant project is to onboard more partners to grow and curate rare plants, particularly in places like Tifton, Columbus and on the Georgia coast.
'Red enough'
The group sloshed back from the male plants and across the wetland, getting a little turned around and into deeper water, before coming back to the female plants and that one, red fruit. 
"Is it red enough?" Steppe asked.
"I think it's red enough," Kruse responded. 
She delicately plucked the fruit and placed it in its own paper envelope. After that, it only had days to get to the Atlanta Botanical Garden and into the cold storage that would keep it viable as seed stock. 
"This is like THE famous fruit right now," Kruse joked.
And then someone asked: Hey, is this the first seed of the project?
Kruse's answer, "Yes," was met with cheers and laughter.
A first, but hopefully the first of many.
Secondary Content
Bottom Content