Section Branding
Header Content
Political Rewind: National Debate Around Election Laws And Voting Rights Lands In Georgia
Primary Content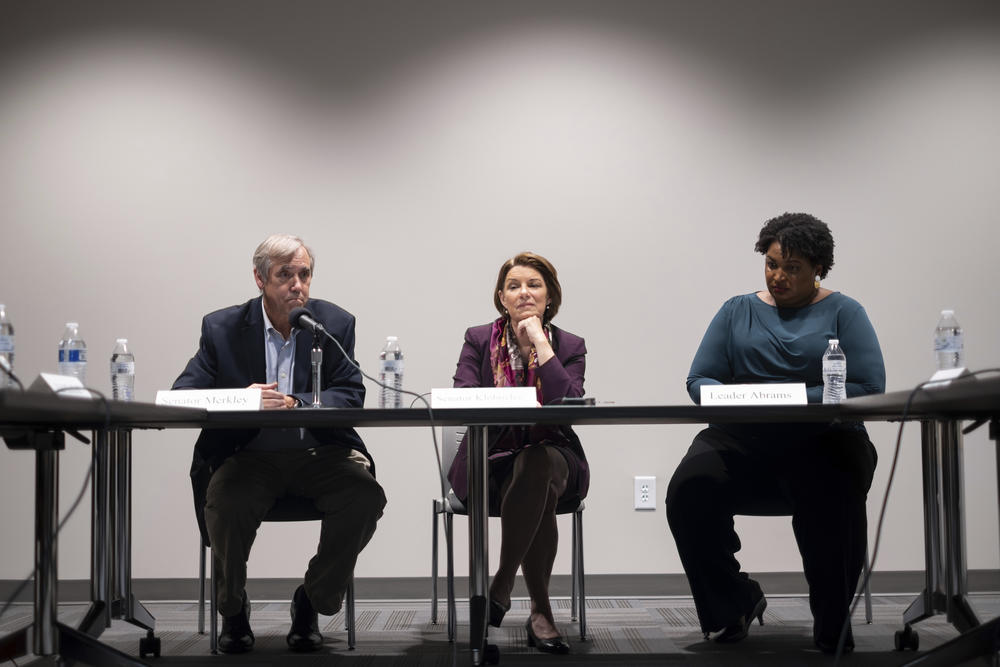 Monday on Political Rewind: Sen. Amy Klobuchar is in Atlanta today to hold a field hearing on the impact of Georgia's new election law on voters of color. As chair of the Senate Rules Committee, Klobuchar is convening the first field hearing of her group outside of Washington in decades. It's unlikely that any Republicans on the committee will attend the hearing, which Klobuchar hopes will shine a spotlight on the need to pass a federal voting rights act.
Meanwhile, Georgia Republicans are doing a bit of counterprogramming today. At the same time of the Klobuchar event, GOP House leaders are holding a committee hearing to look at rising violent crime in Atlanta. And Gov. Brian Kemp has scheduled a conference call with reporters to defend the new election law.
Plus, a federal judge rules that President Barack Obama exceeded his legal authority in creating the DACA program. What does it mean for the future of those protected by DACA — and for future applicants?
Panelists:
Rep. Sam Park — Georgia State Representative (D - Lawrenceville)
Dr. Adrienne Jones — Professor of political science and pre-law director, Morehouse College
Julianne Thompson — Republican strategist
Jim Galloway — Former political columnist, The Atlanta Journal-Constitution 
Secondary Content