Section Branding
Header Content
Political Rewind: Ballot Drop Boxes Were Popular In Democratic Areas — Then Came New Election Law
Primary Content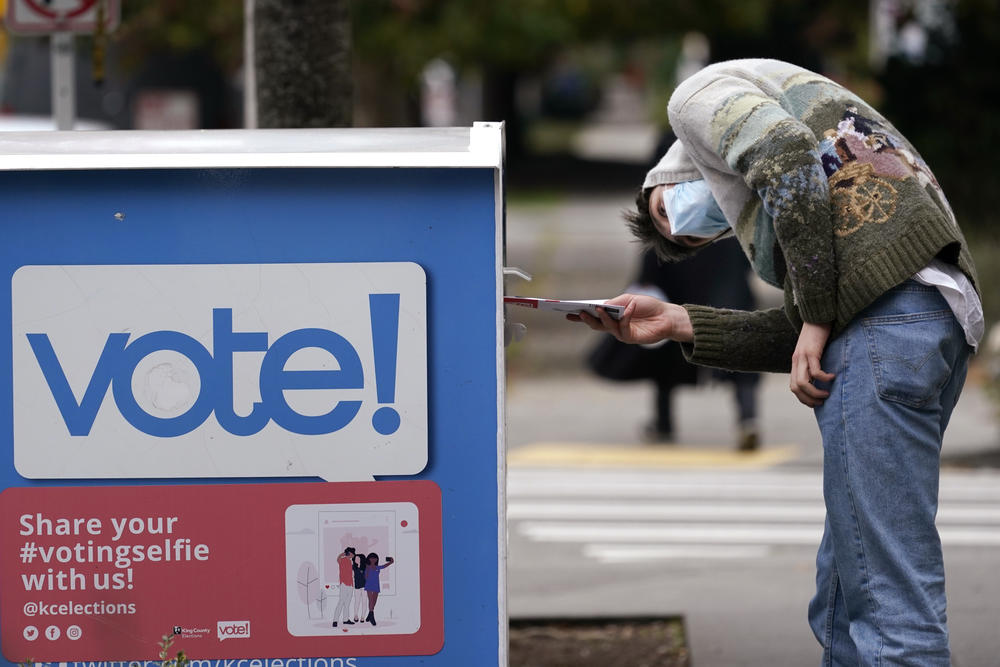 Monday on Political Rewind: A joint reporting project from Georgia Public Broadcasting and The Atlanta Journal-Constitution reviewed the use of ballot drop boxes in Georgia counties during the 2020 election.
In metro Atlanta's four most populated counties, more than 305,000 out of 547,000 absentee voters deposited their ballots in drop boxes. By comparison, a sample of 11 smaller counties across Georgia found 32% of absentee voters used drop boxes, with the rest delivered by the U.S. Postal Service.
Reporters found out how many people used drop boxes by obtaining ballot transfer forms from election officials, then spending over 90 hours entering data from thousands of handwritten forms into a spreadsheet. The forms showed how many ballots were collected daily from each drop box leading up to the Nov. 3 election.
Meanwhile, the latest campaign financial reports in races across the state reveal once again the staggering sums of money that now are commonplace in political campaigns — and a new Georgia law opens the door for the state's political leaders to rake in even more cash. We took a look at the latest fundraising reports and the powerful impact of money in politics with our panel.
After releasing his first campaign ad late last week, Gov. Brian Kemp traveled to Perry, Ga., over the weekend to launch his bid for reelection in front of an enthusiastic crowd. While Kemp faces an initial primary challenge, he is already taking steady aim at his presumed opponent, prominent Democrat and former gubernatorial candidate Stacey Abrams.
Plus, Jimmy and Rosalynn Carter celebrated their 75th wedding anniversary at a party in Plains, Ga., on Saturday. During the event, the former president shared his recipe for a successful marriage.
Panelists:
Sam Olens — Former State Attorney General
Buddy Darden — Former U.S. Representative
Tia Mitchell — Washington Reporter, The Atlanta Journal-Constitution
Jim Galloway — Former Political Columnist, The Atlanta Journal-Constitution
Secondary Content
Bottom Content