Section Branding
Header Content
Rising Summer Heat Threatens Farm Workers
Primary Content
A hotter-than-average summer puts farm workers at greater risk for heat-related illness and death.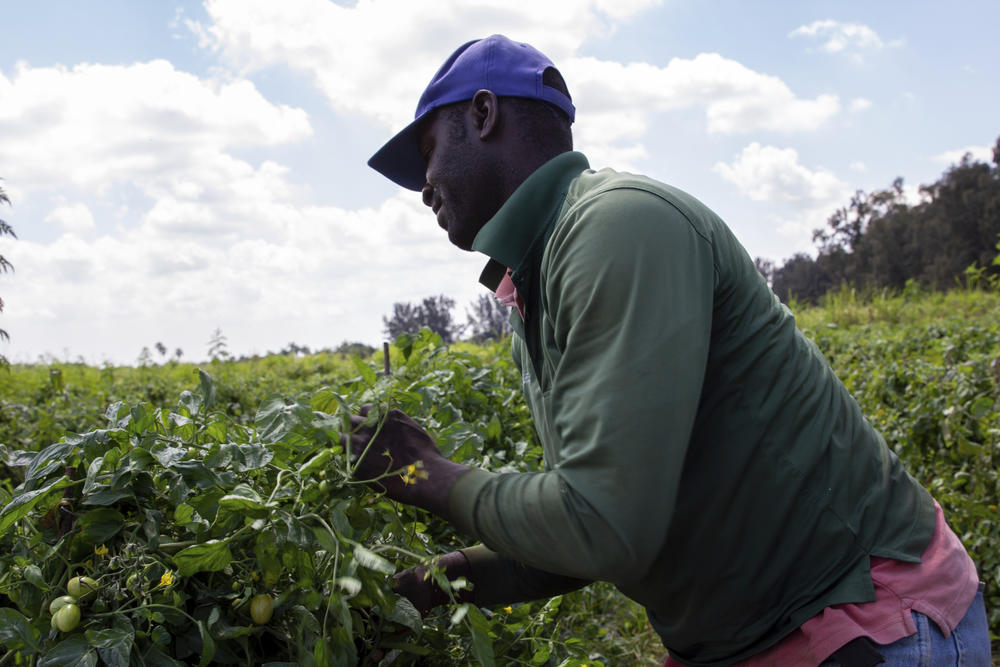 Forecasters are predicting an extra-hot summer in Georgia this year, which is happening more and more often thanks to climate change. The state has already experienced unseasonably warm temperatures this spring.
The National Oceanic and Atmospheric Administration predicts this summer will be hotter and wetter than average in Georgia, which could mean more heat-related illness and overloaded power systems as people run air conditioning.
Rachel Licker with the Union of Concerned Scientists said the heat can be especially dangerous for outside workers, such as those on farms.
"It's really just incredible how disproportionately vulnerable they are because of the nature of the work that they're doing," she said. "And beyond death, chronic exposure to heat can also cause a lot of health problems, including kidney disease."
People working in agriculture are up to 35 times more likely to die from heat-related causes, according to Licker.
The U.S. doesn't have mandatory protections for farm workers facing extreme heat, though there is an effort in Congress to change that. A House bill co-sponsored by Georgia congressmen Hank Johnson and the late John Lewis in 2019 was named for Asuncion Valdivia, a farm worker who died in 2004 of heat stroke. 
UCS analysis suggests that Georgia will experience more days of extreme heat each year in the coming decades, reaching an average of 77 days annually with a heat index over 105 by the end of the century. With rapid action to cut emissions, the UCS projects 26 days. Prior to 2000, the average was four of those days per year.
Secondary Content
Bottom Content