Section Branding
Header Content
Political Rewind: Film Critic A. O. Scott On The Movies That Taught Him About Our Democracy
Primary Content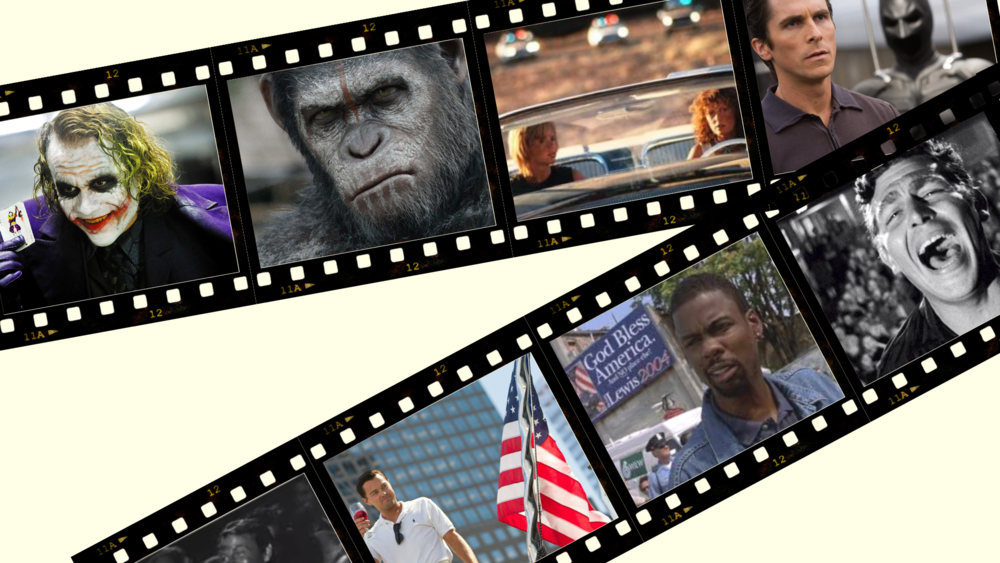 Thursday on Political Rewind: As businesses across the country begin to reopen with the lifting of COVID-19 public health restrictions, many Americans are looking forward to returning to their local movie theaters.
Going to the movies has long been one of America's favorite pastimes. 2018 saw 1.3 billion movie theater admissions in North America, according to the National Association of Theatre Owners. That was a 5.3% gain in admissions over the previous year.
So it should be no surprise that film plays an influential role in animating our national mythology, and shaping our perceptions of what is fair, just and good.
As New York Times chief film critic A.O. Scott writes in his recent piece, "What I Learned About Democracy From the Movies," he received as much of his education about American life from what he saw on the big screen as he did from teachers and parents.
But in the past several years, through the 2020 election and its tumultuous aftermath, Scott says he struggled to make sense of the chaos around him. So the film critic wrote about seven films he believes reveal something about our nation's intrinsic ideals. 
Scott joined us to discuss those films, and what they tell us about the values ingrained in popular culture.
Panelists:
A.O. Scott — Chief Film Critic, The New York Times
Secondary Content
Bottom Content