Section Branding
Header Content
Pregnant Women, All Adults Should Be Tested For Hepatitis C At Least Once, Experts Say
Primary Content
GPB's Ellen Eldridge talks with Dr. Harvey Kaufman about a new study showing rates of HCV testing declined during the pandemic. Health experts are now recommending all adults get tested and, if positive for HCV, start treatment early to prevent serious liver disease and death from hepatitis C.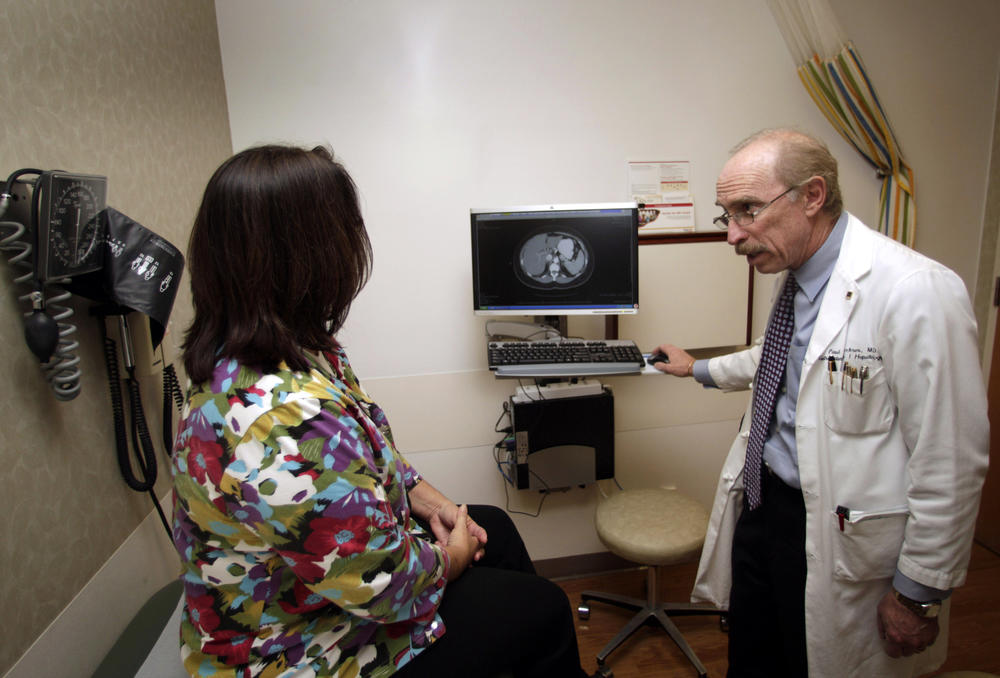 Though historically thought to affect baby boomers born between 1945 and 1965, hepatitis C, a bloodborne liver disease, continues to spread among younger people.
Before widespread screening of the blood supply in 1992, hepatitis C was spread through blood transfusions and organ transplants. Now, it's rare to contract the virus through receiving blood or organ donations.
More than 65% of acute HCV — the virus that leads to hepatitis C — cases in 2018 were among people aged 20 to 39 years old, according to the Centers for Disease Control and Prevention.
That's why the United States Preventive Services Task Force in March 2020 began recommending that all adults get tested once in their life.
More recently, the CDC and the American College of Obstetricians and Gynecologists revised their HCV screening recommendations to include screening for pregnant individuals during each pregnancy. Approximately 6% of infants born to infected mothers will get hepatitis C.
RELATED: Congressman With 25 Years Sobriety Works To Erase Stigma Of Addiction, Hepatitis C
More testing needed
People living with chronic hepatitis C often have no symptoms and don't feel sick. When symptoms appear, they often are a sign of advanced liver disease, but those who are tested and diagnosed early can be treated and even cured in less than three months.
Health experts anticipated rates of HCV testing and treatment would fall during the COVID-19 pandemic, and a new study published in the American Journal of Preventive Medicine quantifies the decline.  
Compared with the 2018/2019 months, HCV antibody testing volume decreased 59% during April 2020 and rebounded to a 6% reduction in July.
The decrease in testing and treatment (prescriptions decreased an average of 39% between May and July 2020) could lead to more serious hepatitis C illness, mortality or further transmission, said Dr. Harvey Kaufman, the lead author on the study.
"If untreated, as many people are untreated, it can develop into cirrhosis, liver failure, liver cancer and death," Kaufman said.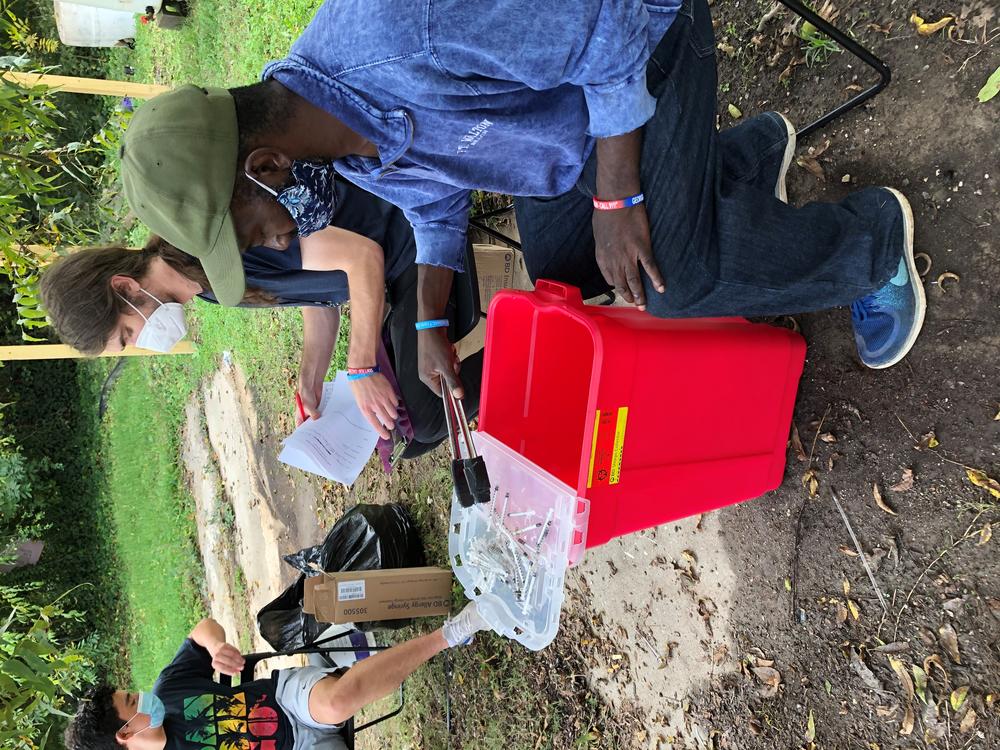 Roughly 25% or one out of every four people infected with HCV who do not seek treatment will die prematurely from complications, he said, adding that 70% of adults with acute infection develop chronic HCV infection.
Younger people testing positive for HCV contract it primarily through injection drug use and sharing contaminated syringes.
"And because we don't know who we interact with in terms of their history, the guidelines are based on testing everyone once without symptoms in terms of adults and pregnant women each pregnancy," Kaufman said.
Harm reduction in Georgia
The Atlanta Harm Reduction Coalition works in the English Avenue and Vine City neighborhoods, known as "the bluff," to distribute food and clean syringes for people who inject drugs.
In 1994, professors and students at Emory University, along with some concerned citizens started hearing about high rates of HIV and hepatitis C in the bluff area, AHRC Executive Director Mojgan Zare said.
Georgia has one of the highest rates of new HIV cases in the U.S.
Bipartisan Policy Center Report: Use Federal Money For Syringe Exchange Programs
"All this time, Atlanta Harm Reduction was the only certain services program in the entire state of Georgia distributing certain services," Zare said.
Zare said people traveled from all over Georgia and as far as Chattanooga, Tenn.
The nonprofit is now officially legal in Georgia, and more exchange services could be duplicated in other parts of the state, but the regulations are strict and funding does not yet exist, Zare said.
"We're still a long way from that," she said.
Risk factors for HCV
Anyone with risk factors should be tested more often than once in their life or during each pregnancy.
While uncommon, hepatitis C can spread during sex, though it has been reported more often among men who have sex with men.
People can get infected from sharing razors, nail clippers, toothbrushes and other items that may have come into contact with infected blood, even in amounts too small to see, as well as through non-sterile tattoo and body piercing equipment.
"I encourage everyone to go ahead and get to see their primary care doctor for hepatitis C screening if they haven't already," Kaufman said. "As well as all the other services that people have skipped and delayed during the pandemic."
Secondary Content
Bottom Content