Section Branding
Header Content
Emory Research Suggests Vaccines, Previous COVID-19 Infection Protect Against Variants
Primary Content
Mehul Suthar with the Emory Vaccine Center says recent findings highlight the need to increase vaccination rates against COVID-19 across the world. GPB's Ellen Eldridge reports.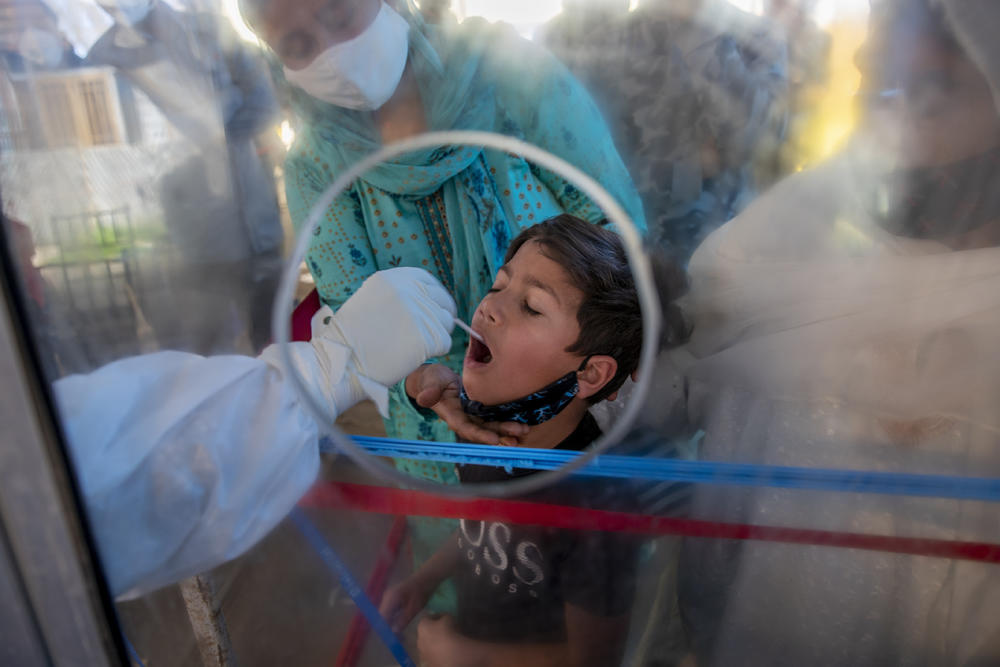 Nearly 80% of those who previously had COVID-19 or were vaccinated by either Pfizer or Moderna brands have antibodies that block a new variant of SARS-CoV-2, according to a preliminary report.
Immunologist Mehul Suthar with the Emory Vaccine Center led the study and said the recent finding highlights the need to increase vaccination rates globally. 
"We know vaccines work against many of these variants of concern and that being able to increase the rates of vaccination will certainly help in tamping down the amount of infections that are ongoing in India," he said.
Suthar's study included 24 samples from people who recovered from COVID-19 and 24 samples from people who had an mRNA vaccine such as the ones made by Pfizer or Moderna.
MORE:
The World Health Organization declared Monday a variant that emerged in India, known as B.1.617, is officially a "variant of concern." Last week, NPR published a story explaining why B.1.617 could be the fastest-spreading mutant on the planet.
This variant adding to the dire situation in India has been labeled a "double mutant," according to Ravindra Gupta, a microbiologist at the University of Cambridge. Suthar's lab in Atlanta studied the B.1.167.1 mutation.
"Studies are ongoing in my laboratory to also evaluate how effective these vaccines and these blood samples are also against the B.1.617.2 variant as well," Suthar said.
Together, the data suggest the Pfizer and Moderna vaccines will still work well against B.1.617, just as they do for the variant from South Africa, known as B.1.351. In both cases, the shots will likely offer high protection from death and severe illness, but they may lose some ability to stop mild or asymptomatic infections.
Secondary Content
Bottom Content