Section Branding
Header Content
'Any Transmission We Can Stop Will Help' Against Virus Variants, Disease Expert Says
Primary Content
The state Department of Public Health is reporting that at least six cases of a COVID-19 variant first spotted in England are now here in Georgia. GPB's Ellen Eldridge reports.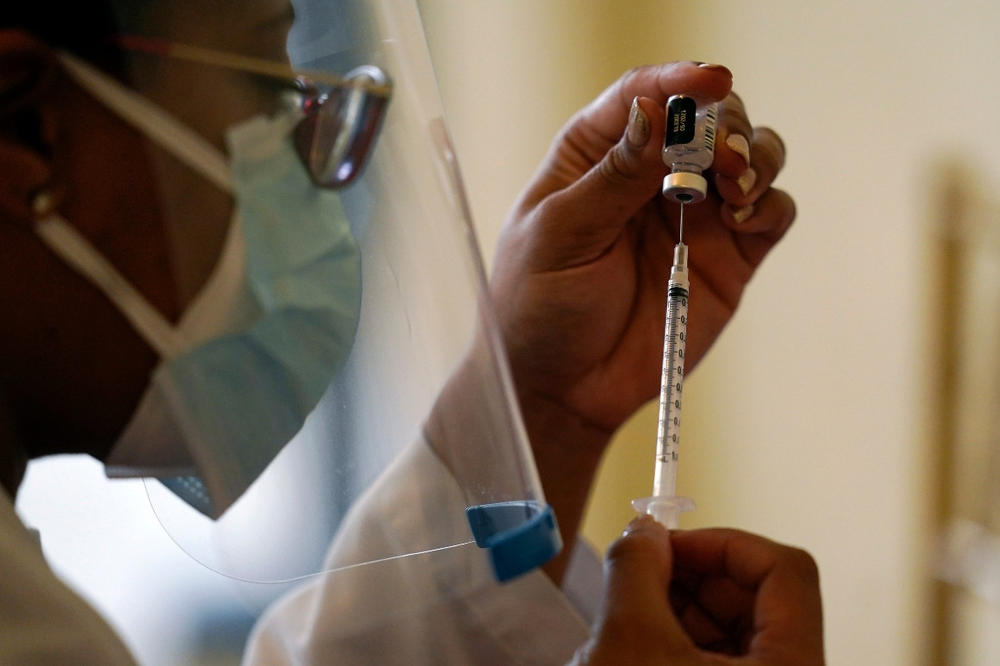 One of the most recent variants of the SARS-CoV-2 virus that causes COVID-19 disease is making news because it is more transmissible, according to the Centers for Disease and Control and Prevention.
That means B.1.1.7 could infect and thereby kill more people, said Dr. Colleen Kraft, associate chief medical officer at Emory University Hospital and associate professor at Emory University School of Medicine.
"There is concern that the transmissibility leading to more people getting infected can also just make it more lethal because more people are getting infected," she said. "So, statistically, more people are going to get sick and then there will be people that are sicker."
Another COVID-19 surge right now would further overwhelm Georgia's already strained health care system.
"We've identified one of the new variants of COVID-19 here in Georgia," Gov. Brian Kemp said this week. "And much like the early days of the pandemic, there are many unanswered questions regarding how deadly and how easily transmissible they may be. We cannot — we cannot — take the improving numbers that we're seeing for granted on vaccines."
B.1.1.7 has the potential to increase the U.S. pandemic trajectory in the coming months, according to the CDC, but B.1.1.7 is not the only variant circulating.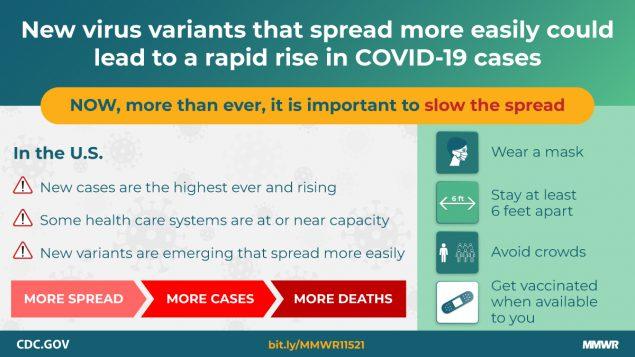 Mutations are a natural part of viruses' evolutionary process and replication. RNA viruses typically have higher mutation rates than DNA viruses. Coronaviruses, however, make fewer mutations than most RNA viruses because they encode an enzyme that corrects some of the errors made during replication.
Although the terms mutation, variant, and strain are often used interchangeably in describing the epidemiology of SARS-CoV-2, the distinctions are important. Mutation refers to the actual change in sequence, while genomes that differ in sequence are called variants.
A variant is a strain when it has a demonstrably different phenotype, such as a difference in transmissibility or virulence.
That's why Moderna and Pfizer are working to reformulate their COVID-19 vaccines and create "booster" shots to make sure the vaccines maintain their efficacies.
RELATED: COVID-19 Vaccines' Development An 'Unprecedented Success,' Emory Says
A new variant called P.1 emerged in early December in Manaus, Brazil, and by mid-January had already caused a massive resurgence in cases across the city of 2 million people, NPR reported.
On Monday, officials detected the first confirmed case of P.1 in the U.S., specifically in Minnesota.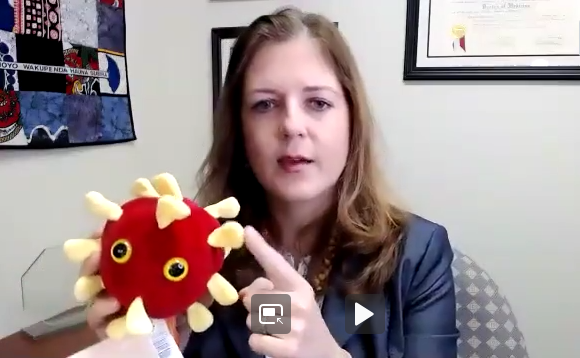 Kraft warns against recognizing a variant by its region.
"It's not necessarily something that occurred because of something in Minnesota," Kraft said. "It's just really something that because of the great public health system in the state of Minnesota, that they were able to detect this quite early."
Because detecting variants requires advanced tests and tracking, Kraft suggests Georgians assume the variants are circulating.
"I think the idea of restricting travel is good," Kraft said. "But if we all could wear masks and behave like we're in the midst of this terrible pandemic, any transmission we can stop at all is going to help us against these variants. So, we have within our own personal responsibility, we have the tools to be able to minimize transmission and eliminate it."
The Biden administration announced that Georgia will receive an increased weekly allocation, totaling 145,900 doses. So far, the state has distributed slightly more than half of its vaccine as shots in arms.
"Although we still expect demand to far exceed supply for the foreseeable future, this is no doubt welcome news, and we will work around the clock to get these vaccines distributed and safely administered as quickly as possible," Kemp said.
As people await vaccination, masking, hand washing and social distancing remain the best means of protection against any of the coronavirus variants circulating, the governor's office and health officials continue to say.
Secondary Content
Bottom Content