Section Branding
Header Content
Political Rewind: Director Kenny Leon On The Singular Talent Of Gospel Singer Mahalia Jackson
Primary Content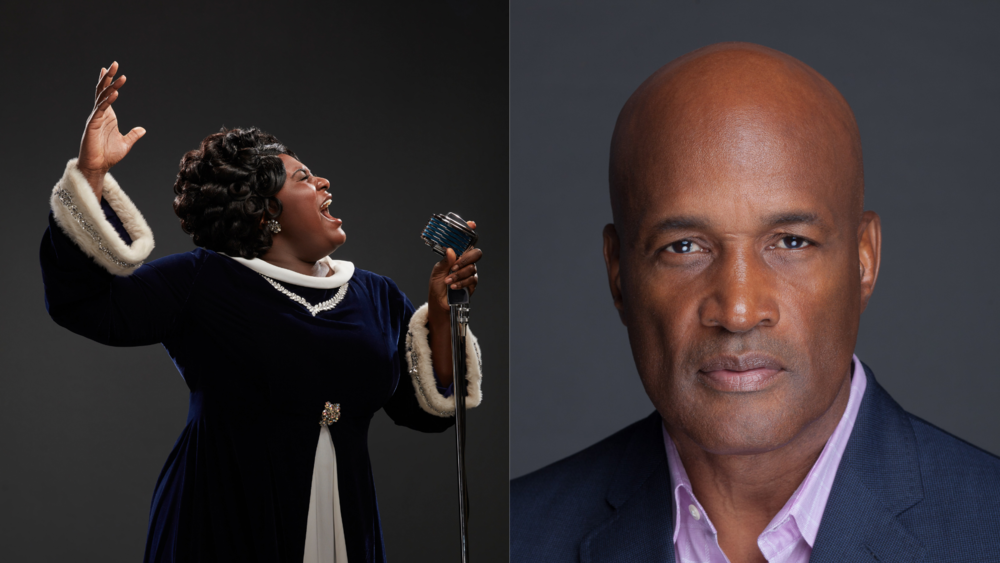 Friday on Political Rewind: a conversation with one of the most respected and beloved artists to come out of the Atlanta theater community.
Kenny Leon is a Tony award-winning director of Broadway theater, filmmaker and director of several prime time television shows. His work often illuminates the social issues of our day, and seeks to bring us together across racial, religious and political divides.
Leon recently directed a series called Amend, featuring Will Smith, about the transformational power of the 14th Amendment. The show is now streaming on Netflix. For his latest project, Leon directs Robin Roberts Presents: The Mahalia Jackson Story, a biopic of the life of the great gospel singer.
The biopic, which airs Saturday, April 3 on Lifetime, follows the rise of one of the most influential voices in American music. The film follows Jackon's life, struggles and achievements through a tumultuous period in U.S. history.
Leon said he sought to avoid an unrealistic portrayal of the singer, played by Danielle Brooks, and instead focus on Jackson's resilience in the face of adversity.
"The story we're telling is not about a person who is anointed with a great voice and who is perfect," Leon said. "We're telling a story of a woman who was knocked down 10 times but got up 11 times."
Panelist:
Kenny Leon — Actor, author and Tony Award-winning director, and director of the upcoming Robin Roberts Presents: The Mahalia Jackson Story
Secondary Content