Section Branding
Header Content
Political Rewind: Georgia At Center Of Voter Access Debate As Congress Considers Federal Oversight
Primary Content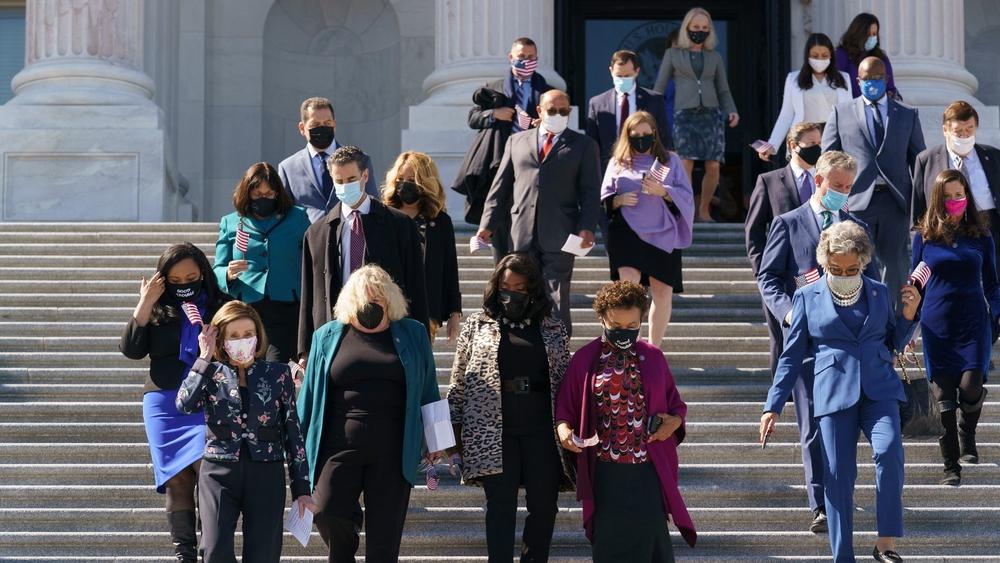 Thursday on Political Rewind: Yesterday, the U.S. House passed H.R. 1, a bill that, if passed by the Senate and signed into law, would enact sweeping consequences for Georgia election law. Experts say the legislation is one of the most significant enhancements of federal voting protections since the 1960s.
If enacted, the legislation would weaken state-imposed voter ID laws, mandate automatic voter registration and restore voting enfranchisement to people previously incarcerated in prison.
Former Sen. David Perdue used his first interview since leaving office to criticize the bill and its Democratic supporters in Congress. During his appearance on Fox News earlier this week, Perdue again raised unsubstantiated allegations of election fraud and did not offer any evidence to support his claims.
Meanwhile in the state Capitol, lawmakers consider a bill requiring nursing homes and long-term care facilities to accept visitors, even in the midst of a pandemic. Supporters of the bill say social isolation is having a terrible effect on the health of older residents, while the legislations detractors say the law goes against established public health guidance.
Panelists:
Rep. Mary Margaret Oliver — State Representative, (D-Decatur)
Edward Lindsey — Former Republican State Representative
Dr. Andra Gillespie — Professor of Political Science and Director, James Weldon Johnson Institute on the Study of Race and Difference, Emory University
Kevin Riley — Editor, The Atlanta Journal Constitution
Secondary Content