Section Branding
Header Content
Kemp Says Georgia Needs More COVID-19 Vaccine; Biden Says It's Coming
Primary Content
Georgia residents age 65 and up can now schedule appointments to get a COVID-19 vaccine, but actually getting one could be a challenge. GPB's Ellen Eldridge has more.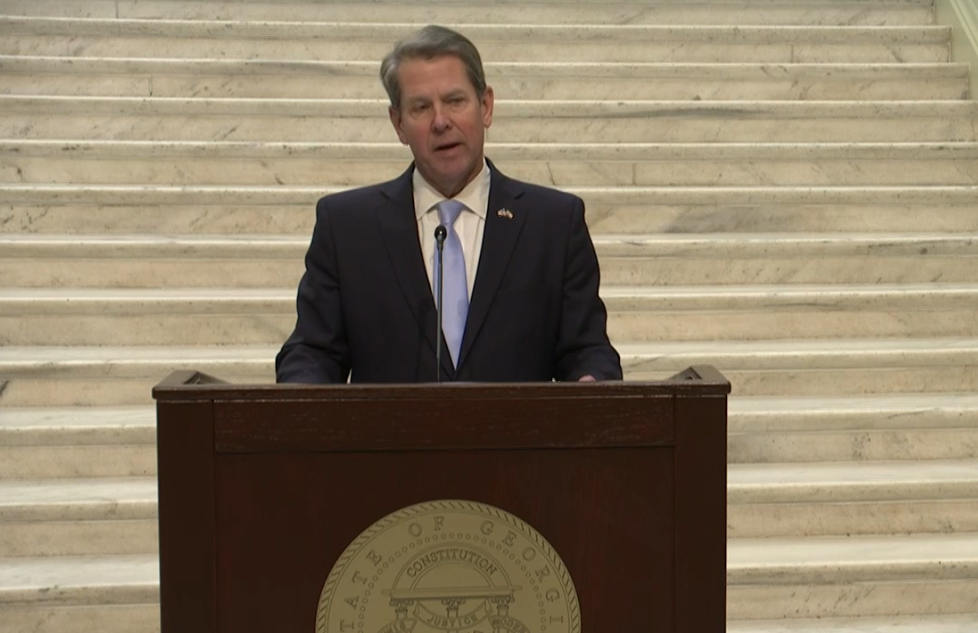 Georgians have two COVID-19 vaccines authorized for emergency use, but the state has distributed roughly half of its supply as shots into arms.
"CVS and Walgreens completed their vaccine program and 99.5% of Georgia skilled nursing facilities in the state has started to transition the 40,000 doses previously reserved for CVS and Walgreens into the general allotment sent to providers and public health clinics," Gov. Brian Kemp said Tuesday morning.
The number of Georgians hospitalized with COVID-19 is the lowest it's been since the start of 2021, Kemp said, but hospitals cannot bear the weight of an additional surge in COVID-19 patients, especially as a potentially more transmissible variant is circulating.
RELATED: Georgia's First Reported Case Of COVID-19 Variant Detected In 18-Year-Old
Kemp reiterated his administration's commitment to serving those most at risk first. Anyone over the age of 65 is now eligible for vaccination, as are all health care workers.
But finding an appointment has proven daunting as demand far outweighs supply and public health websites and phone lines have been overwhelmed.
In Cherokee County, Courtney Holder Smith tried to book vaccinations for both her parents and her husband's.
"I felt like I was buying concert tickets," Holder Smith said in a nod to the Gen X status of many working the phones for their parents. "The site had crashed and I kept the refresh, refresh, refresh, and I was not able to get in to Cherokee County."
Holder Smith was eventually able to get an appointment through the Pickens County Health Department, where her parents have a second home.
MORE: Amid Georgia's Slow Vaccine Rollout, Persistence Pays Off
Kemp said the state is planning for the next phase of distribution.
"We have not yet been informed by the Biden administration that we will receive any increase in our allotment above the 120,000 that we're currently getting," Kemp said. "And we do not expect that to change certainly for the next few weeks."
Weekly supply could increase if a new vaccine from Johnson & Johnson is approved for emergency use in the coming weeks, Kemp said.
But President Joe Biden's administration plans to buy an additional 100 million doses each from both Moderna and from Pfizer, which has a vaccine with its German counterpart BioNTech, according to NPR.
"This increases the total vaccine order for the U.S. by 50%, from 400 million to 600 million with these additional doses expected to deliver this summer," the White House said in a fact sheet it put out before planned remarks from the president.
In Georgia, nearly 12,000 deaths from COVID-19 have been confirmed by the state health department, with an additional 1,486 deaths listed as "probable."
Secondary Content
Bottom Content