Section Branding
Header Content
New Survey: Many Do Not See Racism As A Barrier To Health Care Access
Primary Content
Results from a new survey show a third of Americans do not see systemic racism as a barrier to good health. This is despite that fact that communities of color have been hit the hardest by the COVID-19 pandemic. GPB's Ellen Eldridge reports.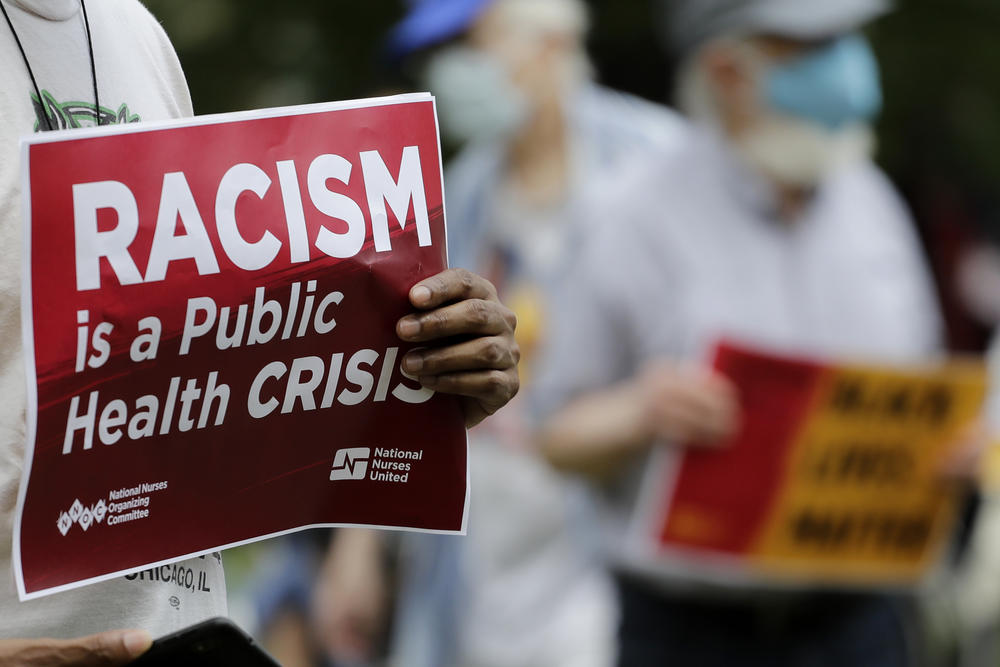 Despite the uneven effects of a global pandemic on communities of color and those with lower incomes, many people do not recognize the fact that racism and health are connected, according to new survey results released from the nonprofit Rand Corporation with support from the Robert Wood Johnson Foundation.
The ongoing poll, which surveyed 4,143 adults with household incomes of less than $125,000, considers how COVID-19 is affecting health, optimism for the future, and the views, values, and experiences of those who are most affected by the coronavirus pandemic.
CDC Study: Black, Brown Children More Likely To Be Hospitalized With COVID-19
Many people — even those who may have been hit hardest by the pandemic and longstanding inequities — still do not see systemic racism as a barrier to good health. Less than half (42.2%) of respondents believe that systemic racism is one of the main reasons people of color have poorer health outcomes, about one-third (32.9%) disagree with this notion, and nearly one in four (24.5%) are neutral.
Black respondents are much more likely (69.4%) than white respondents (33.2%) to believe that systemic racism affects the health of people of color.
Rand Corporation senior economist Katherine Carman said some people might not be familiar with the term "systemic racism," so researchers posed questions in terms of whether or not people thought it was harder for Black people to get access to health care than white people.
They also asked whether those surveyed believe it is harder for lower income people to get access to health care than higher income people.
"And most people had no problem saying that it was harder to get access to health care when you have lower income," Carman said. "But they were less likely to say that it was harder for Black Americans to get access to health care than white Americans."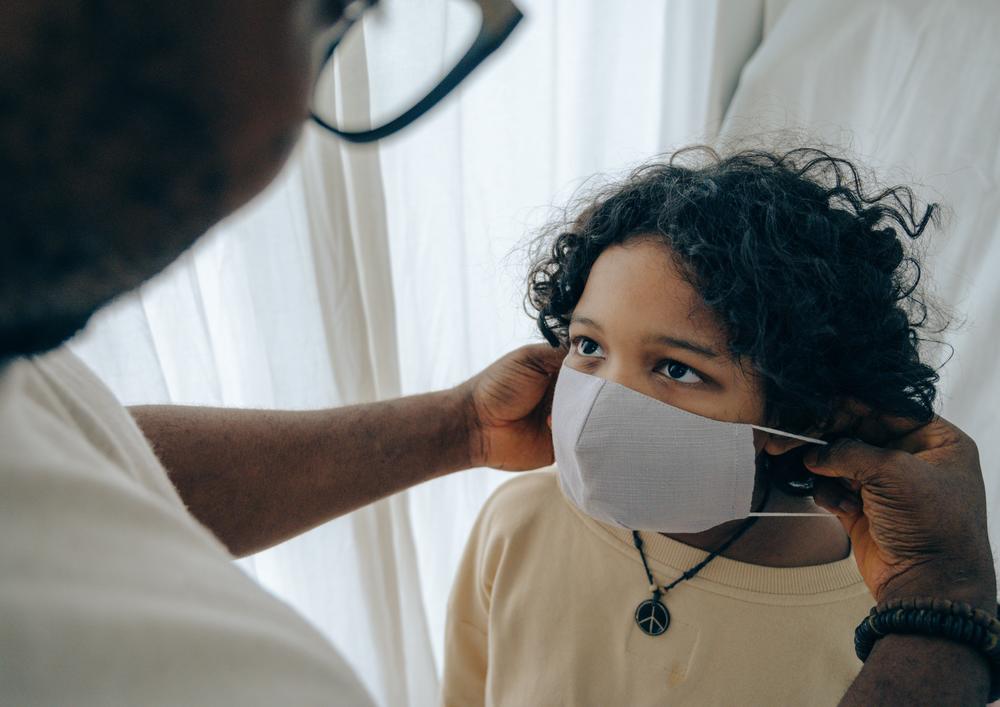 Carman said she thought the attention to different experiences of people of color, particularly in the context of the pandemic and the context of the protests that that occurred last year, would bring more attention to the fact that people of color have different different access to health care. But that's not what the study showed.
"I think the reason is because it's something that's hard to see," she said. "This isn't about what we've learned about in terms of racism, where where one person judges another in terms of the color of their skin, that kind of prejudice. But it's more about things that are harder to see."
Understanding the root causes of why communities of color are harder hit by the pandemic and have poorer access to health care requires more people to be open to having dialogue with others and listening to each other about their experiences, Carman said.
Nearly two-thirds of respondents in the survey believe that the government should ensure access to health care as a fundamental right to all Americans. The researchers are interested in seeing if that leads to support for strengthening the Affordable Care Act, which is something that Carman said she thinks is likely to be a priority under President Joe Biden's administration.
More than 70% of the respondents in the Rand survey see the pandemic as a moment for positive change, which means that there is hope.
Brian Quinn, associate vice president of the Research-Evaluation-Learning unit at the Robert Wood Johnson Foundation, said the organization shares the respondents' demand for better access to health care, safe and affordable housing, access to healthy food, and access to jobs that pay a living wage.
"Research like this is so important because we need to hear firsthand from the people and places most impacted so we can advance policy solutions that increase opportunities for everyone to live the healthiest life possible," Quinn said.
Secondary Content
Bottom Content