Section Branding
Header Content
Political Rewind: Warnock, Ossoff Make History In Pivotal Period For Peach State Politics
Primary Content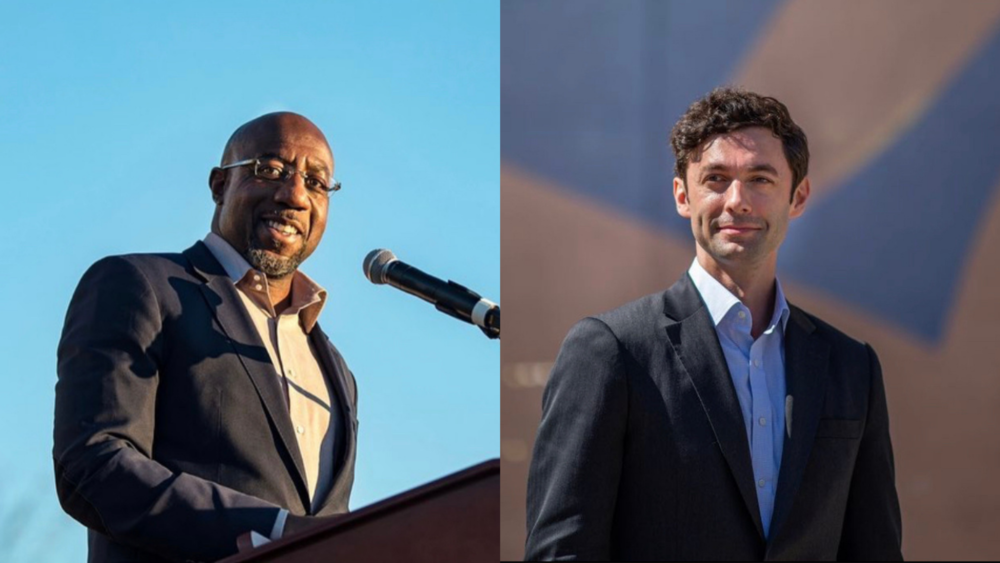 Friday on Political Rewind: Two new senators are poised to head to the U.S. Capitol to represent Georgia in the nation's highest legislative body. Sen. Kelly Loeffler conceded defeat to the Rev. Raphael Warnock. Loeffler said she called Warnock to congratulate him on his victory in their U.S. Senate race.
As Georgia legislators prepare for the start of the 2021 session on Monday, proposed changes to the state's absentee election law will be one of the most contentious issues of the session. Some Republican lawmakers want to enact restrictions on absentee voting by mail, but the state's top GOP lawmaker, Speaker of the House David Ralston, said he remains unconvinced change is needed.
Democrats are pushing back against attempts to alter Georgia election law. Longtime Democratic State Rep. Calvin Smyre said he would fiercely oppose any attempts by lawmakers to limit voter access to the ballot.
"This is a very, very sensitive issue with a lot of us, because we've borne the pain, we borne the suffering," Smyre said. "And people like John Lewis, C.T. Vivian and Joe Lowery, they made it possible for people like me to run for public office and to have a longevity of service in our state. And anything to abridge ... anyone's right to vote is an affront."
 
Panelists:
Jim Galloway — Lead Political Writer, The Atlanta Journal-Constitution
Heath Garrett — Political Strategist, Former-Chief of Staff for Sen. Johnny Isakson
Patricia Murphy — Politics Reporter, The Atlanta Journal-Constitution
Rep. Calvin Smyre — Georgia House Representative, (D-Columbus)
Secondary Content