Section Branding
Header Content
Officials Urge COVID-19 Survivors To Donate Plasma
Primary Content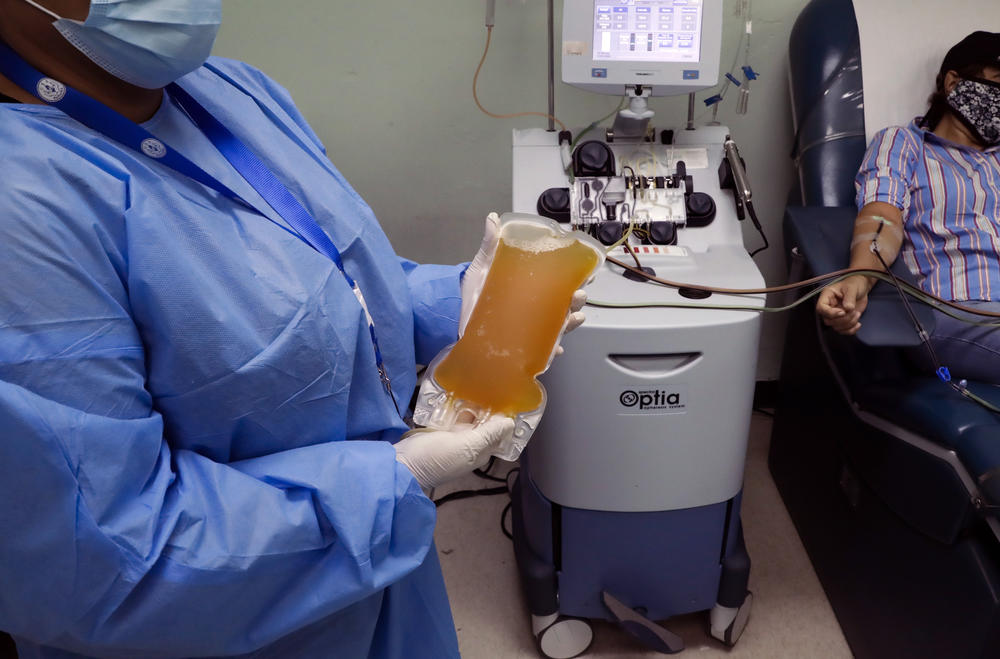 Across the country and here in Georgia, health officials are urging anyone who survived COVID-19 to donate plasma.
U.S. Surgeon General Jerome Adams said the procedure is safe and may spare others from lengthy hospitalizations, and from suffering the most severe effects of COVID-19.
The U.S. Food and Drug Administration previously authorized the emergency use of convalescent plasma (CCP), which is an unproven treatment, in the fight against COVID-19. The practice uses plasma from people who've recovered from an illness to help others, and has been around for more than a century. It was even used to combat the Spanish flu in the early 20th century.
PREVIOUS COVERAGE:
A plasma donation may benefit people who are newly diagnosed with COVID-19, and it gives front-line health care workers an important tool in treating patients, Adams said in a statement.
"Plasma donated by people who have recovered from COVID-19 may contain antibodies to the SARS-CoV-2 virus that causes the disease," Adams said. "These antibodies may help suppress the virus and provide patients with clinical benefit. As NIH leads large scientific studies to provide more information that will help guide the use of CCP, current research shows that convalescent plasma is safe and, when it's given early and contains a high concentration of antibodies, it can help improve a patient's chances of recovery."
Dr. Matt McClain, a radiologist based in northwest Georgia, previously told GPB News that use of convalescent plasma was considered a stopgap measure that would be tested in proper clinical trials.
While McClain said he has a healthy bit of skepticism, he believes convalescent plasma offers some benefit.
"I can tell you, anecdotally, there have been plenty of patients for whom we have given plasma and, yes, they recovered," McClain said. "And, in fact, the other thing is that we saw a drop in inflammatory markers in the patient's blood immediately following the administration of convalescent plasma."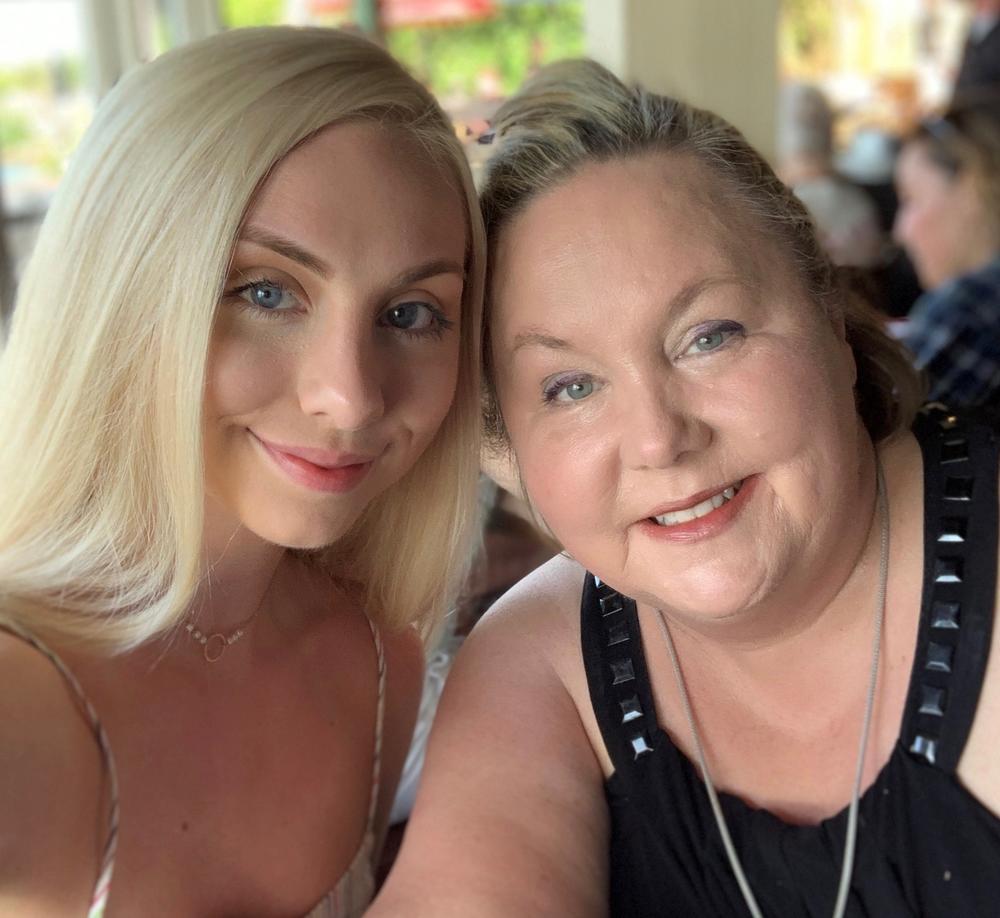 Lisa Hardin, the first person known to be infected with COVID-19 in South Carolina, believes the "liquid gold" convalescent plasma saved her life at the very moment she feared she might lose the fight.
When Hardin's doctor said the plan was to hope for a plasma donor, they thought it could take up to a week. But, on Easter Sunday, April 12, she found out Harriett Whitaker, the wife of Father Brad Whitaker, an Episcopalian priest in Chattanooga, Tennessee, had donated antibody-rich plasma.
"Brad and Harriett both were instrumental in the Lord saving my life; I definitely see that connection," Hardin said. "When I said, 'Jesus, you died for me and by your blood, I'm saved.' And then you saved my life with the blood you made for somebody else … they gave it back to me."
Hardin added, "I see His hand in everything."
More than 250,000 courses of convalescent plasma have been administered to Americans to help prevent severe consequences from COVID-19. Yet, health care professionals urgently need a steady, reliable supply of plasma.
Atlanta Blood Services is collecting convalescent plasma donations from individuals who have had a lab-confirmed diagnosis of COVID-19 and have fully recovered from a COVID-19 infection. COVID-19 survivors can donate plasma as long as they continue producing antibodies.
Secondary Content
Bottom Content