Section Branding
Header Content
Political Rewind: High Early Voter Turnout, With 75k Newly Registered, In Runoff Race
Primary Content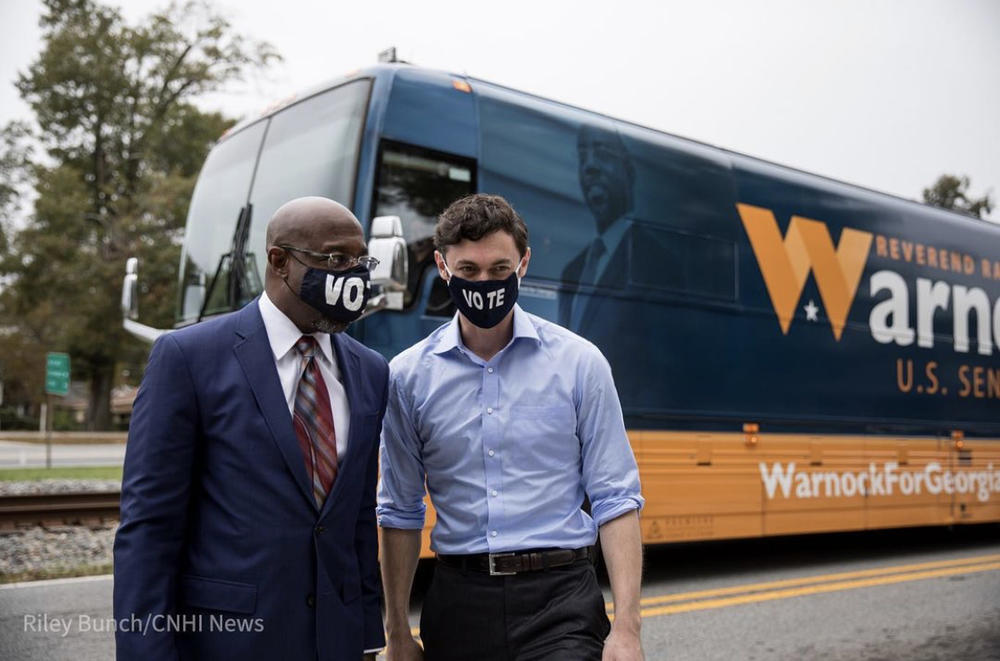 Friday on Political Rewind: our panel discusses a wide array of topics, from the coronavirus vaccine to the dynamics of the Senate runoff races.
Also, Secretary of State Brad Raffensperger received widespread acclaim for refusing to bow to pressure to label President-elect Joe Biden's victory in Georgia a fraud.
However, a new report from The Atlanta Journal-Constitution finds Raffensperger's office might have inflated its investigations in cases of voter fraud for political purposes. Our panel weighs in on how the allegations may play into voter mistrust of the election process.
And, Vice President Mike Pence returned to Georgia on Thursday. It was his fourth trip since the runoff began and his third this month. 
Panelists:
Mary Margaret Oliver — State House Representative (D-Decatur)
Brian Robinson — GOP Political Consultant and President of Robinson Republic
Kevin Riley — Editor, The Atlanta Journal-Constitution
Jim Galloway — Lead Political Writer, The Atlanta Journal-Constitution
Secondary Content