Section Branding
Header Content
Political Rewind: Candidates Trade Barbs In Debate, Trump Visits Over Weekend
Primary Content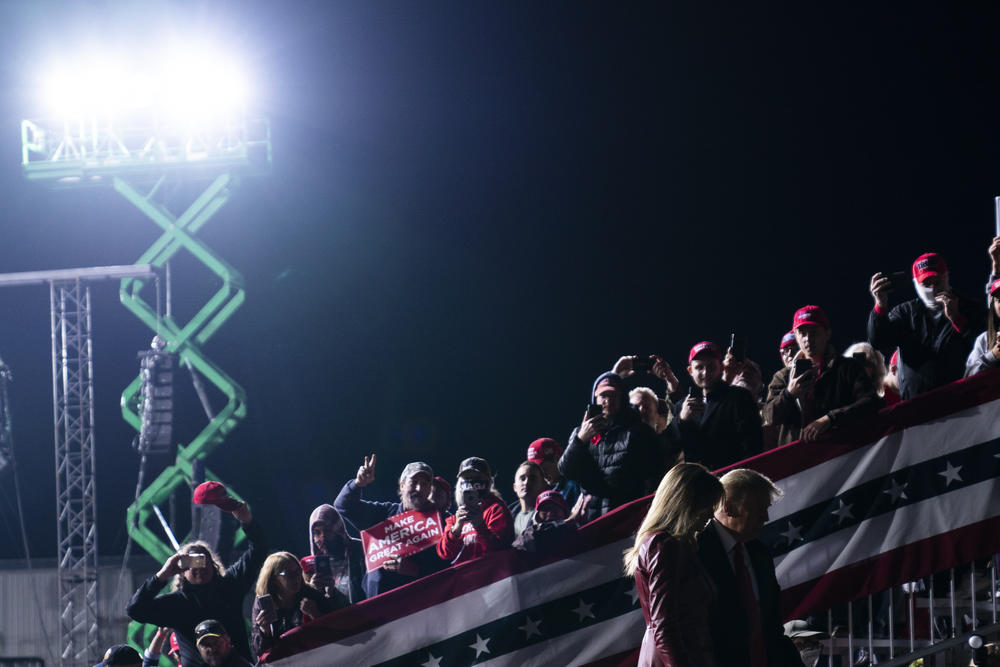 Today on Political Rewind: Sen. Kelly Loeffler and Democratic challenger the Rev. Raphael Warnock traded attacks in the runoff debates. Loeffler dodged questions about President Donald Trump's false election claims while Warnock worked to fend off accusations that his liberal policies are out of step with Georgia values.
In the other Senate runoff debate, Sen. David Perdue declined to attend. This left Democratic challenger Jon Ossoff facing off against an empty podium onstage as he decried Perdue's record and painted a picture of how his own policies would help Georgians.
Also: Gov. Brian Kemp has rejected calls from Trump and several Republican state legislators to nullify Democrat President-elect Joe Biden's Georgia victory by letting the General Assembly appoint an alternative slate of pro-Trump electors.
Plus: Rudolph Giuliani's positive diagnosis for COVID-19 raises concerns that state legislators and others may have been exposed to the virus late last week at a crowded Georgia state senate committee hearing. Giuliani is reportedly being treated in a Washington, D.C. hospital.
Panelists:
Jim Galloway — Lead Political Writer, The Atlanta Journal-Constitution
Nabilah Islam — Founder of The Progressive List
Eric Tanenblatt — Republican Strategist, Global Chair of Public Policy and Regulation of Dentons Law Firm
Amy Steigerwalt — Professor of Political Science, Georgia State University
Secondary Content