Section Branding
Header Content
Political Rewind: Former U.S. Sen. Sam Nunn Talks His Legacy, Current Political Partisanship
Primary Content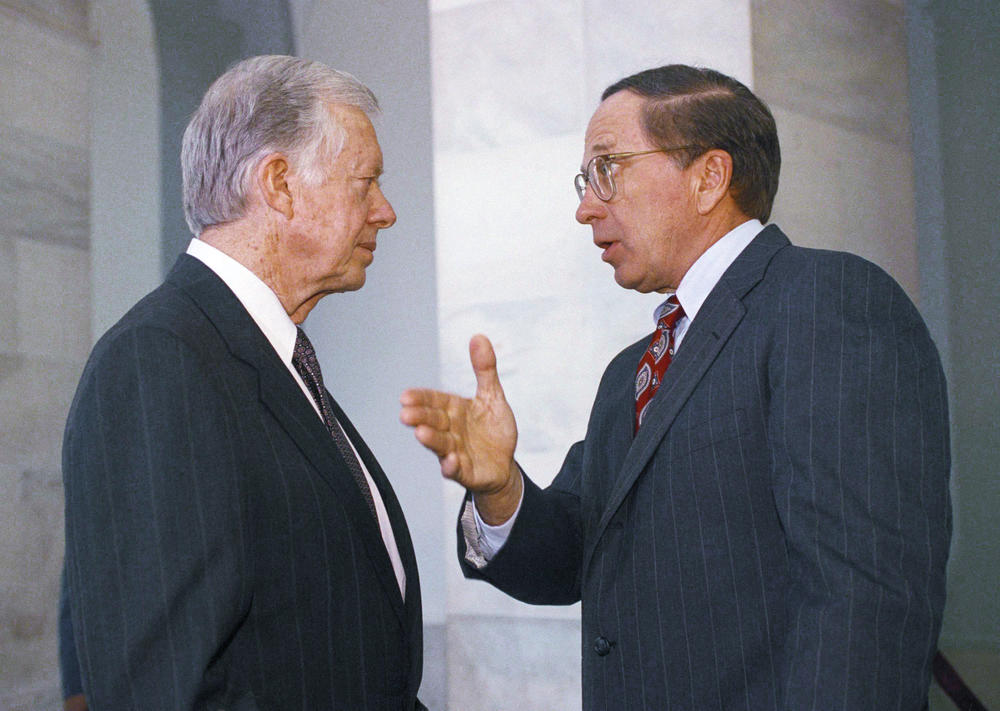 Monday on Political Rewind: We speak with a giant of Georgia politics — former United States Sen. Sam Nunn.
During his 24-year tenure, Nunn became the Senate's most important voice on the U.S. military and a leader in debates on foreign affairs. In the years since he left the Senate, Nunn continued his groundbreaking work to rid the world of the threat of nuclear destruction.
We discuss Nunn's career and ask him about how the Senate has devolved from an important deliberative body into a toxic partisan stew. What are the statemen's thoughts on President Donald Trump and his efforts to forestall the outcome of the presidential election?
Nunn finds Trump's refusal to transition President-elect Joe Biden into the White House "breathtaking."
"You don't have to concede to have a transition. President Trump can keep on fighting, you can keep on going to court, that's fine," he said. "But for goodness sake, he needs to step up and put his county first."
Panelists:
Sam Nunn — Former U.S. Senator from Georgia
Jim Galloway — Lead Political Writer, The Atlanta Journal-Constitution
Patricia Murphy — Political Reporter, The Atlanta Journal-Constitution 
Secondary Content