Section Branding
Header Content
Political Rewind: Counties Wrap Up Final Tallies As Statewide Election Audit Nears Deadline
Primary Content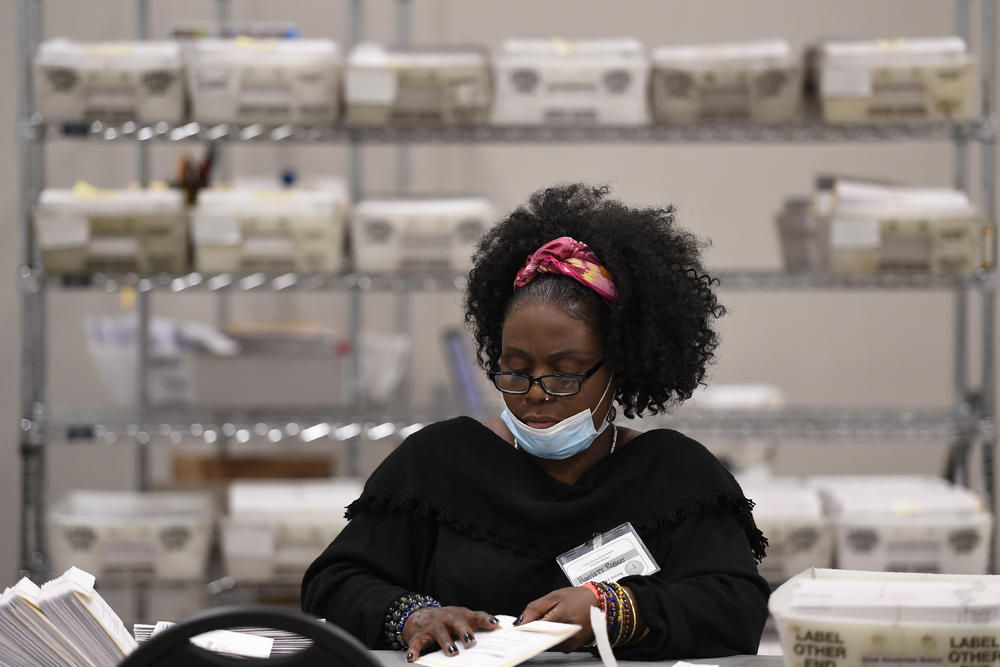 Wednesday on Political Rewind: Counties have until midnight to finish their audits of ballots cast in the November presidential election. No evidence of election fraud has been found.
The audit revealed memory cards from voting machines in two counties were not properly uploaded. The votes were added to the final tally. After accounting for those ballots, Biden's lead dropped to about 13,000 votes. The Secretary of State's office said that catching mistakes with this post-election process was a normal step in certifying results not a sign of wrongdoing.
Also: Long before Republican senators began publicly denouncing how Georgia Secretary of State Brad Raffensperger handled the voting there, he withstood pressure from the campaign of Donald Trump to endorse the president for reelection.
MORE: Trump Campaign Started Pressuring Georgia's Secretary Of State Long Before The Election
Our panel of experts break down the latest in Georgia's election races.
Panelists:
Eric Tanenblatt — Republican Strategist
Greg Bluestein — Politics Reporter, The Atlanta Journal-Constitution
Riley Bunch — Georgia Statehouse Reporter, CNHI News
Rep. Teri Anulewicz — State Representative (D-Smyrna)
Secondary Content
Bottom Content