Section Branding
Header Content
Emory Doctor Calls Again For Mask Mandate; Says Nation Has 'Leadership Vacuum'
Primary Content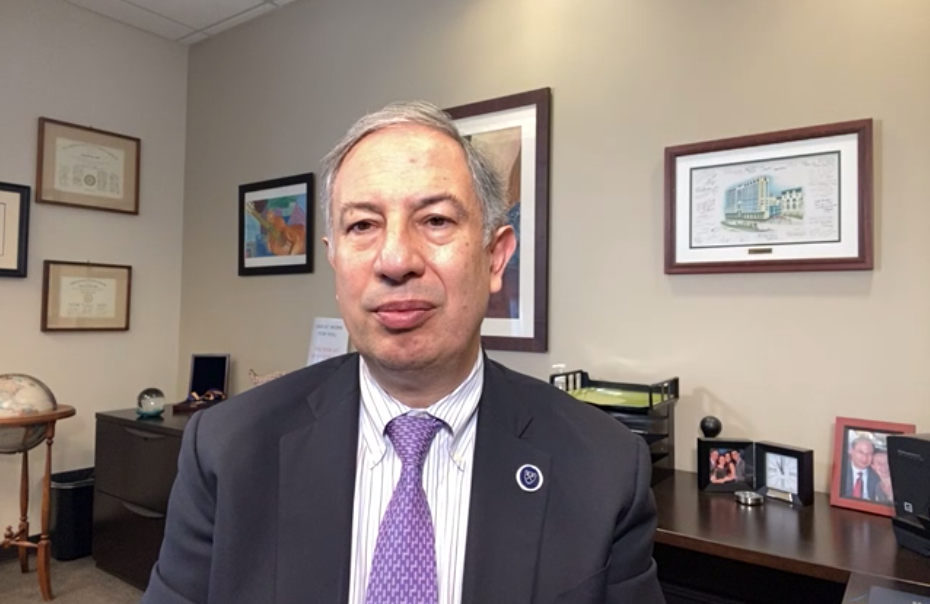 Georgia and the rest of the nation are seeing more COVID-19 cases, more hospitalizations and experts say this is an incredibly difficult point in the pandemic.
Dr. Carlos del Rio, executive associate dean of Emory University School of Medicine at Grady Health System, called the current problem a "leadership vacuum" during a news briefing Friday morning.
"That leadership vacuum is really simply allowing the pandemic to progress without anybody taking charge," he said.
Now is the time for the Atlanta-based Centers for Disease Control and Prevention to step up and regain its leadership standing, del Rio said.
"The CDC is the best agency available to take charge at this point in time and to really begin communicating in a clear way about where we are and what needs to be done," del Rio said. "Because as we enter the holidays, as we enter this very challenging times, if we don't do that, we are going to have more pain and more suffering."
RELATED: Political Rewind: As COVID-19 Numbers Surge, Public Health Officials See Trouble Ahead
He said the good news is that vaccines are on the way, and the Food and Drug Administration has issued an emergency use authorization for monoclonal antibody treatment, which is one of the treatments used when President Donald Trump contracted COVID-19.
Emory Doctor: I Would Want Treatment Given To Trump Because It Offers 'A Lot Of Hope'
Emory investigators are testing several of these drugs, including ones developed by Regeneron and Eli Lilly. Some studies are focused on the effect of these drugs on patients who are severely ill while others are looking at outpatients with COVID-19.
A couple are testing whether the antibodies can be used prophylactically to prevent disease spread, Emory said in a news release.
Pfizer's experimental COVID-19 vaccine was found to be more than 90% effective, according to clinical results released by the company Monday.
In a news release from Pfizer and its partner BioNTech, the company said results from 94 evaluable cases of COVID-19 among study participants indicated the vaccine is more than 90% effective in preventing COVID-19. The Food and Drug Administration set a minimum effectiveness bar at 50%.
In addition to Pfizer's news, Moderna expects to release similar results.
Del Rio said despite the good news from multiple manufacturers, no vaccine will be widely available until spring 2021.
"The vaccine right now is called a face mask," he said.
People at all levels of leadership including industry leaders and county leaders, city leaders, state leaders, should speak up with one voice, del Rio said.
"It is time to have a mask mandate," he said. "And I don't care if you're a Democrat or a Republican. A mask is not a political statement (and) is not a partisan statement. A mask is a public health intervention."
Secondary Content
Bottom Content