Section Branding
Header Content
Political Rewind: Pandemic Looms Large In Lead-Up To Election Day
Primary Content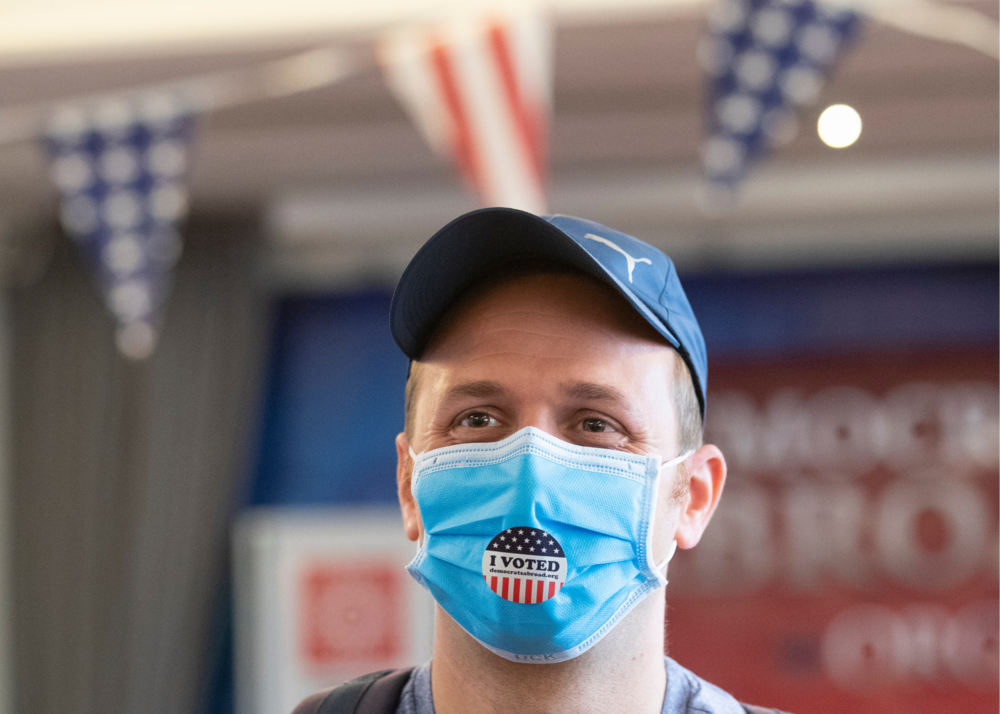 Wednesday on Political Rewind: The COVID-19 pandemic continues to challenge the nation's public health efforts as infection rates spike in some counties. With the virus on the minds of voters, the government's public health response is a top issue on the campaign trail just days before Election Day. 
Democratic presidential candidate Joe Biden hammered President Donald Trump during a campaign stop in Georgia on Tuesday, saying the president "surrendered" in the fight against the virus. Likewise, Trump warned voters of a severe shutdown and economic stagnation under a Biden presidency if the former vice president was elected.
Trump tweeted Wednesday morning that the pandemic will be the main topic among the media beyond Election Day. 
Georgia State University School of Public Health's Harry Heiman said a clear distinction between the current Trump administration and how Biden would address the pandemic is that Biden will collaborate with public health experts.
"I think the fact that we are in the middle of an unprecedented, historic, devastating pandemic, and we have politically undermined our federal public health agency down the street — the CDC — where we have the preeminent world experts that we should be turning to and relying on... is stunning," Heiman said.
According to the Georgia Department of Public Health, there are over 353,000 positive cases of COVID-19 in Georgia, and more than 7,800 people have died in the state. 
Georgia Health News CEO and editor Andy Miller said Middle Georgia and southern Georgia are seeing a spike in COVID-19 deaths. The rural counties most affected — including Hancock County and Randolph County — have higher populations of people of color.
"We're seeing the virus erupt all over the state," he said.
Our panel of insiders and experts break down the latest on the pandemic, President Trump and Biden's health care policies, and how the U.S. Supreme Court will play a huge role in the future of health care in Georgia and across the U.S. 
Panelists:
Andy Miller — CEO and Editor, Georgia Health News
Ariel Hart — Health Reporter, The Atlanta Journal-Constitution
Harry Heiman — Professor, School of Public Health at Georgia State University
Kevin Riley — Editor, The Atlanta Journal-Constitution 
Secondary Content
Bottom Content