Section Branding
Header Content
Georgia Democrats Seek Applications To Run For John Lewis' Seat
Primary Content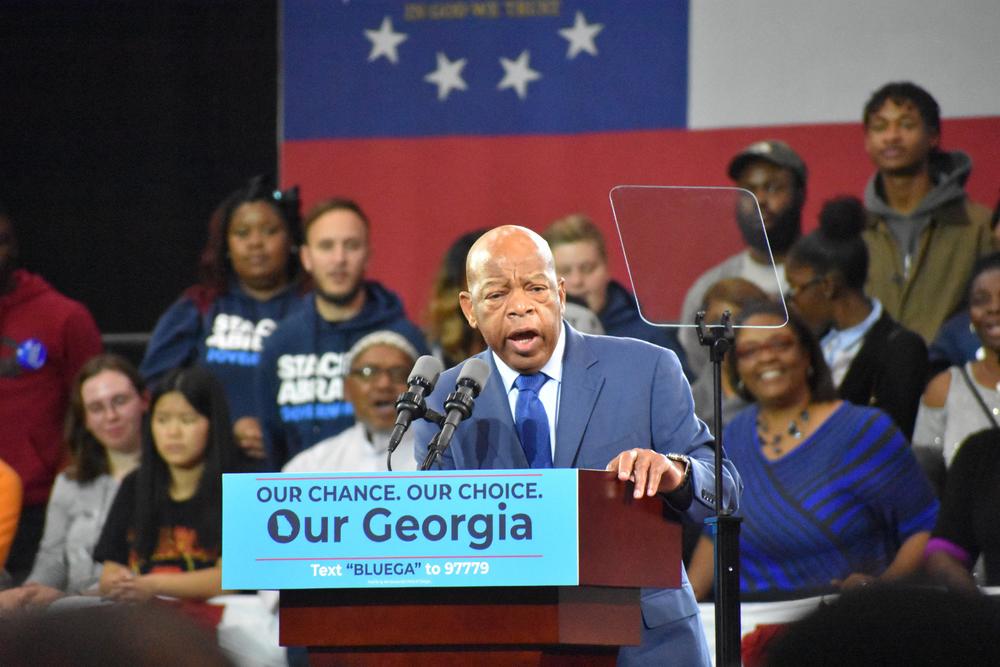 The Democratic Party of Georgia has created an application process for those interested in replacing Rep. John Lewis as Georgia's 5th Congressional District Democratic nominee on this November's ballot following the civil rights icon's death on Friday. 
Interested parties must complete the application by 6:30 p.m. Sunday, as state law requires a quick turnaround for the decision -- by Monday at 4:30 p.m.
Georgia code section § 21-2-134(b)(1)(B) says that the executive committee of a state party has until 4:00 p.m. the next business day after learning of the death or disqualification of a candidate on the ballot, and must notify the secretary of state's office by 4:30 p.m.
Since Lewis died Friday night, the next business day is Monday, July 20. 
RELATED: Atlantans Pay Respects To 'Hero' John Lewis
The law also says if the Georgia Democrats want to replace Lewis on the ballot, a substitute nomination has to be made by the party's executive committee or subcommittee appointed to make the nomination.
Practically speaking, the Democrats have decided to open up a six-question application to help select the likely next representative from Georgia:
1.    Do you reside in the Fifth Congressional District?
2.    Are you a U.S. Citizen?
3.    Have you ever held an elected office, or have you run for elected office before?  If so, which office(s) did you hold or run for?
4.    What ties do you have to the Fifth Congressional District?
5.    Please identify any relevant community service or group memberships.
6.    Why are you the best person to represent Georgia's Fifth Congressional District?
 
Submissions will be reviewed by several prominent party leaders from the district, including Atlanta Mayor Keisha Lance Bottoms, former House minority leader and gubernatorial nominee Stacey Abrams and former Democratic Party of Georgia chairman DuBose Porter.
RELATED: Remembering John Lewis In Photographs: 'Be Hopeful, Be Optimistic'
Then, the top three-to-five names will be submitted to the 44-person Executive Committee which will meet at noon Monday.
"We are deeply saddened by the loss of Congressman John Lewis, and wish very much that we were not in this position today," Democratic Party of Georgia General Counsel Sachin Varghese said. "The Democratic Party of Georgia takes our legal responsibility of naming a nominee to this seat seriously, and we are making every effort to honor Congressman Lewis' legacy and the people of the Fifth District throughout this process, while working within the applicable legal framework."
Gov. Brian Kemp will also have to set a date for a special election to finish the rest of Lewis' term through January, which is likely to also occur at the same time as the Nov. 3 general election. 
The newly selected Democratic nominee will face Republican Angela Stanton-King in the general election.
Secondary Content
Bottom Content