Section Branding
Header Content
5 Tips on How to Get Back into the School Zone
Primary Content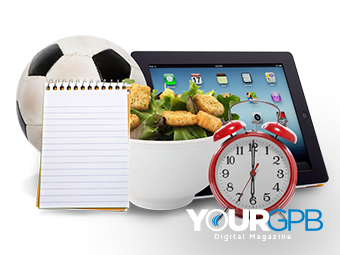 The following Article is from Your GPB Digital Magazine. Click here to download the iPad App.
School is back on. Time to shift the mood from the lazy days of summer to the studious days of fall. A good game plan can make this sometimes jarring transition easier. Here are five tips on how to get back into the school zone that can be applied by students of any age.
Set a Routine
Go to bed at the same time every night. (Try getting to bed earlier in order to get enough sleep.) Create a homework and studying schedule for weekdays and weekends.
Make Goals for the Year
Being in school is more rewarding when objectives for the year are identified. It gives students something to work toward and achieve. Is it getting A's in science, joining the Glee Club or locking down an internship? Set these goals early then pursue them.
Upgrade Technology
Find out what new apps are being used in the classroom and download them. Many of them are free. (For example Google Drive comes with Gmail accounts and includes word processing, spreadsheet, presentation and image editing tools.) Don't have a tablet? Get one. Many of the tablets are sold at a discounted rate for students.
Maintain a Healthy Diet
It's tempting to live on Starbucks lattes and donuts when school is in session because time is limited. But this menu impedes the ability to function. Healthy foods are the best bet. Drink lots of water and eat the "right" foods - fruits, vegetables, lean meats and good carbs.
Do Something Fun
Do something fun: All schoolwork and no play leads to burnout. Include fun, relaxing activities that have nothing to do with the school routine. An hour a week will do. Go for a walk, meditate, play ball or a constructive video game.
Secondary Content
Bottom Content