Section Branding
Header Content
Jazz At The G Nov. 10th, 2015: This Time, It's All About the Students
Primary Content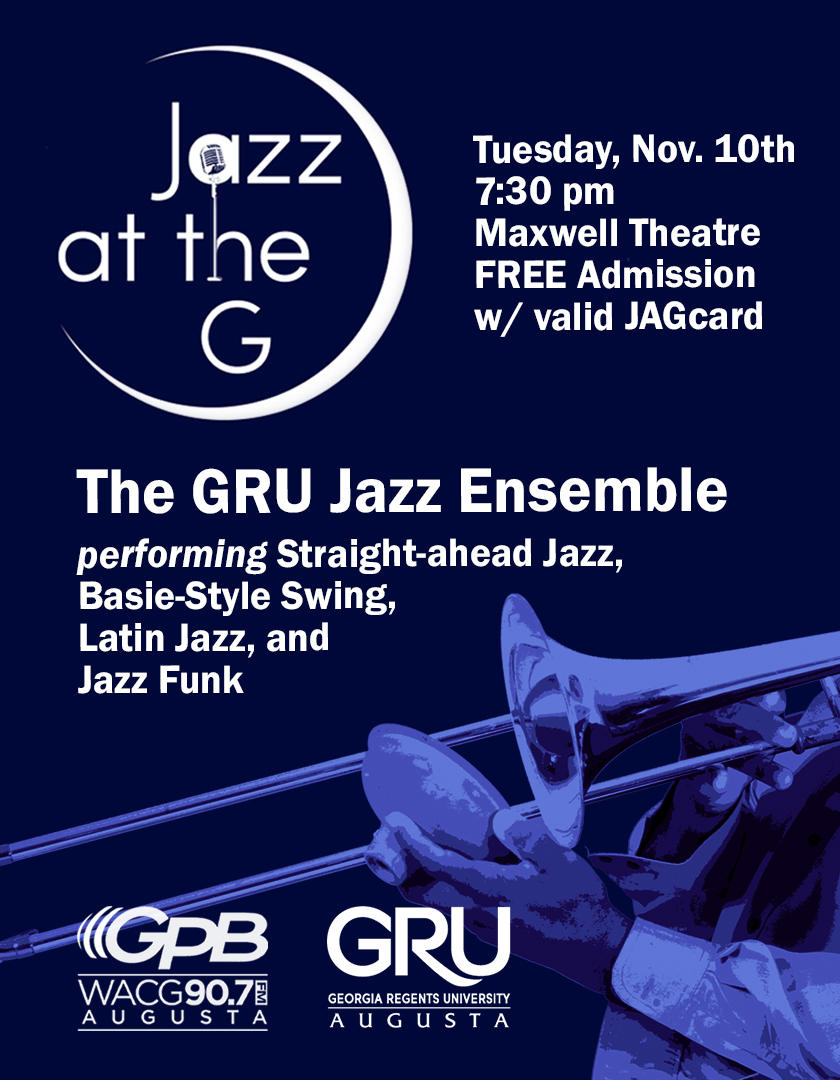 Jazz At The G #2 - Tuesday, November 10th at Maxwell Theatre on the GRU (soon to be Augusta University) campus 
One of the characteristics of student musical ensembles is that the personnel change from semester to semester. Each new player seasons the succotash with their own unique blend of musical herbs and spices. Much like an old recipe that calls for a "pinch" of this and a "measure" of that, every time it's prepared, it's as tasty and fulfilling as you remember--but, somehow, just a little bit different.
At Georgia Regents University (soon to be Augusta University), the task of blending all the ingredients of the GRU Jazz Ensemble into a 5-star pièce de résistance falls to our resident "Musical Iron Chef", Dr. Rob Foster.
At this season's first #JazzAtTheG concert, the GRU Jazz Ensemble gave us an appetizer-size taste of its talents.
On November 10th, we get the full course meal.
Under Dr. Foster's direction, the Ensemble is set to serve up a wide variety of styles and genres--from old time classics to straight ahead "Basie-style" swing. And to add some spice, there are sizzling "Latin Jazz" numbers, plus a funky electric bass piece that's as hot and slick as fried chicken in a brown paper sack.
In addition, just as cream rises to the top, smaller groups from within the Ensemble are separating to offer some tasty morsels of musical virtuosity.
Tickets are $5.00 for the general public and free for GRU Students, Staff and Faculty with a valid JAGcard. They're available at the Maxwell Theatre box office and online.
For more information, click here.
Secondary Content
Bottom Content