Section Branding
Header Content
Jazz At The G Kicks Off Its 2015-2016 Season Sept. 12th!
Primary Content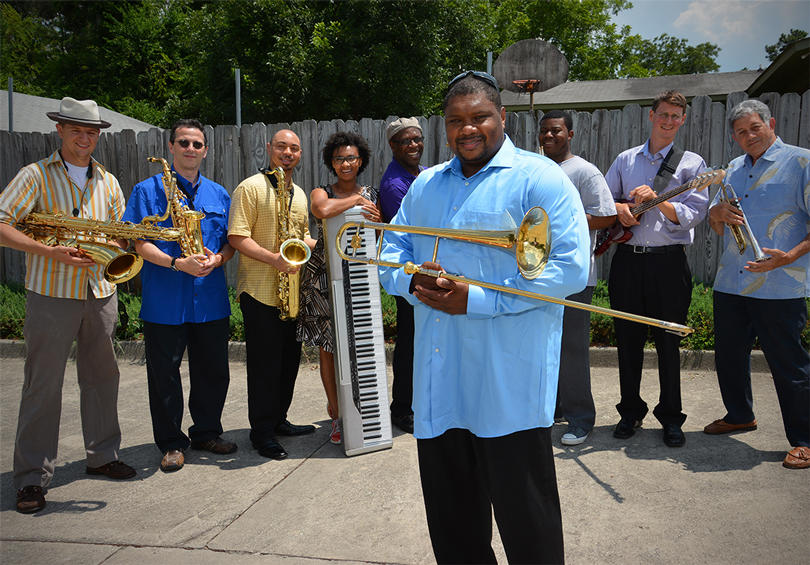 As the students are preparing to return to campus for the fall 2015 semester at Georgia Regents University in Augusta, we are getting ready for another year of the "Jazz At The G" concert series.
To be honest with you, last year was good…really good…but I'm convinced we can do better. In March, we ended the season with Wycliffe Gordon and His International All Star Band. The bassist was from Japan; the reed player from Australia; the pianist from Israel, and the drummer was from North Carolina. (There's a witty line there about North Carolina being a foreign country, but I'll pass :-}) The show was a sellout. We couldn't even squeeze any more people into the "Standing Room Only" area. It was pretty amazing. (Click here to see the highlight reel from #JazzAtTheG season one.)
So we have to try and top that when the new season starts on Saturday September 12th, 6pm in The Barnard Amphitheater on the Summerville campus of Georgia Regents University in Augusta. Here's what we've come up with:
Wycliffe Gordon & The NuFunk Revolution
This is not your daddy's jazz band! This is Wycliffe Gordon stretching out, ignoring musical boundaries, bringing a new kind of energy and improvisation to the presentation. This is Wycliffe Gordon with more players and more instruments on stage, which means more innovation, more virtuosity, more complex harmonies, and time signatures you've never heard before. This is Wycliffe Gordon cutting loose, having fun with some incredibly talented musicians, and bringing the audience along for the ride. This is Wycliffe Gordon…beyond what you've imagined. The show also includes performances by The Mike Frost Band, featuring Lauren Meccia, the introspective young group, The Travis Shaw Trio, and a contingent of student musicians from The GRU Jazz Ensemble under the direction of Dr. Rob Foster.
Tickets are on sale at The Maxwell Theatre Box office on GRU's Summerville Campus, and on line at GRU.EDU/MaxwellTheatre. This year's tickets are "adorably priced", with special discounts for children, students with school ID's, and active military.
I hope this doesn't sound too cliché, but this is Wycliffe Gordon like you've never seen him before (again!). "You gotta be at "Jazz At The G"
Secondary Content
Bottom Content