Section Branding
Header Content
Holiday Jazz: An Afro Blue Christmas and Cool Yule
Primary Content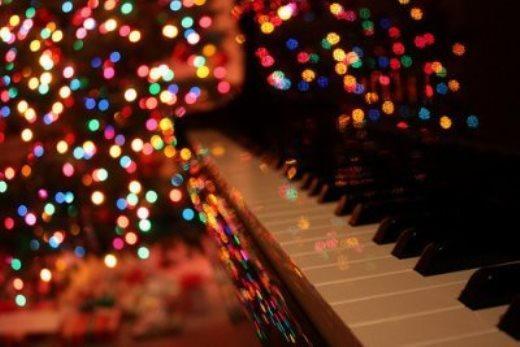 T'is the season to be jazzed, so let's celebrate the season with great music!

Tonight's rich serving of holiday jazz starts at 8 p.m. with An Afro Blue Christmas!

Join us for a very special holiday concert with Howard University's premiere vocal ensemble Afro Blue, and special guest pianist Cyrus Chestnut. The acapella group performs a variety of holiday songs including African-American spirituals, jazz and pop tunes, and classical repertoire. The joyous celebration includes one of a kind arrangements on traditional holiday songs plus new compositions - music perfect for the holidays and the spirit of Christmas. It's hosted by Michele Norris.

Cool Yule: A Jazz Spot Special, Volume 13, has arrived and once again, we will share jazzy yuletide carols old and new! The holiday jazz treasure chest was officially opened Thanksgiving weekend and its use culminates with our swinging bash of seasonal favorites!

Some of our most beloved traditions of the season come from the celebration of Yuletide upon the arrival of the Winter Solstice, which occurs in Georgia on Sunday, December 21, at 6:03 p.m. In ancient times, Yuletide, at or near the time of the winter solstice, was a time of singing, feasting, rejoicing, and merrymaking, with exclamations of "peace on earth and goodwill to men." The exact nature of celebrations varied from place to place and time to time, but gift giving and gift givers, decorations, the tree and a period of peace were all commonly a part of the celebration of light and the return of the sun from the south.

Of course, we must celebrate another year together of sharing this music we love! This year's edition of Cool Yule will continue to explore ancient yuletide carols, traditional tunes, spirit sounds and the good 'ole favorites that will fill your evening and your hearts with Christmas Cheer!!! We'll also have a special "Listener's Choice" set, programmed by you!

Be sure to tune in for NPR's "An Afro Blue Christmas" at 8 p.m. and "Cool Yule: A Jazz Spot Special" at 9 p.m. on your GPB Radio Station, mobile device or on our website! You'll be swinging for sure!

If you have questions, you can e-mail me at jazz@gpb.org, follow me on twitter @masanijazzor join the fun on The Jazz Spot on GPB Radio on Facebook.

Shine your light with others during the holiday season and throughout the year and as you do that, please remain inspired by jazz music and culture, everyday! Wishing you bright moments, peace and the happiest holidays ever!!!
Secondary Content
Bottom Content