Section Branding
Header Content
Igniting the Passion of Students to Learn - Summer Send OFF Ideas!
Primary Content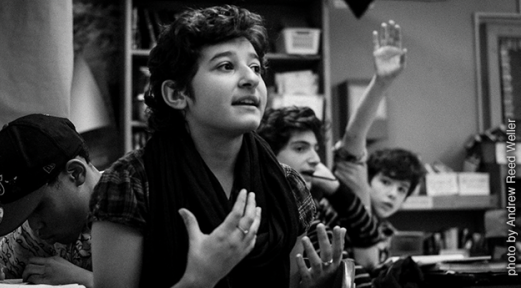 In Chapter TWO & THREE of the book "Fires in the Mind" by Kathleen Cushman we are challenged to think about "Catching the Spark" and then "Keeping At it." Actually – she is directing this to the innate instincts of teachers who work hard to bring out the best in our students and motivate them to succeed in school and life! Her ideas and thoughts continue to be exciting for me to share – so here we go!
Quick Note: Given that it is the end of the school year, and the clock is ticking to when the summer sessions begin and we breathe for a moment or two – I have narrowed the essence of these chapters into this brief summary. (Note: As I'm reading this book and sharing it here with you – I am struck by the fact that it is really also worth having for yourself – so here is the link if you want to buy it..  http://www.wiley.com/WileyCDA/WileyTitle/productCd-0470646039,descCd-buy.html)
 Both of these chapters combine to make these two key points:
1. This idea of helping student to "catch a spark" of their own requires that we as adults in their lives help them start the process and encourage students to build on what they are most interested in already, or to discover something they want to know more about. It can be something they have been exposed to in school or out of school.  Kathleen suggests that we… 
                - Find out what family influences exist. Does someone in their family have a skill or talent they have shared? Is there something students are learning at home that they would enjoy building upon in school? She talks about Odell – one of her student collaborators found a passion for poetry from family members who encouraged his writing in subways and by taking him to poetry readings in New York; or Keila loves to sew and makes her own patterns after watching at the side of her seamstress grand mom for so many years as a young girl; Kenzi is a great soccer player because of his dad's love of the sport; and Tyler built a catapult in his backyard after being influenced by his granddad to do science experiments for fun.
                - What have your students done recently just for the fun of it?  She shared a story of Bernice who had the freedom at a school retreat to do anything from among several activities they offered. She chose to canoe and had never done this before. "For once in my life I did not have anyone forcing me to do anything. I just wanted to experience and possibly learn something new. It was shocking how much fun I had at something I'd never done before."
RESOURCES FOR DIALOGUE: She offers this great PDF discussion exercise to download for discussion with your students.
 http://firesinthemind.org/wp-content/uploads/2010/05/It_Starts_with_a_Spark.pdf
http://firesinthemind.org/wp-content/uploads/2010/05/What_Makes_Us_Try.pdf
ACTION IDEA FOR NOW!
Maybe use these resources now, at end of year as way to have a "summer send off" encouraging the students to use their time to have fun and do something new! (If not, then perhaps use it to kick off next year with your students and share all together to get to know each other and perhaps determine ways to ignite their own learning path for the year? 
She concludes by explaining that "we study the students' stories not because they will predict these students' prowess in other fields; the interests and activities of youth do not dictate the work of their future. Instead, we are looking for a pattern of learning that can guide us, whatever we hope to teach them." 
2. Perseverance – teachers play a huge part in helping students stick to something, master it, and fulfill their hopes and dreams! Kathleen outlines so many different students in this chapter who have decided for a variety of reasons to master the skill they found most interesting. From Kathryn mastering science experiments to young Andrew's mastery of skateboarding. We are reminded that "As they savor each moment of success, we can help them connect it to those moments that came before – and those that will follow." We are the ones in their lives to remind them of how scared they were, hesitant, overwhelmed, uneasy about trying something new or to pursue an interest they knew nothing about. We are there to expose them to experts they can observe, and learn from as they do; we can encourage them to work as a group and gain confidence from their peers who are also tackling something new; we can help add healthy competition or offer community–wide show case opportunities  -- all of these PUSH THEM to be their best!
-Teachers can encourage in ways others can't. The students Kathleen spoke with for her research shared how they felt ready to give up and just before they did, a teacher stepped in and "guided them past the point by giving them an engaging task that lay just beyond – but not too far beyond – their skill level.
-Teachers can encourage deliberate practice – and this repetition then leads students to start believing they CAN master their desired skill.
-Teachers providing the time and space for students to try and try again! This is critical to this process – and students shared with her how great they felt coming back to the same set of challenges again and again – only to eventually see progress because they felt safe to practice and safe to fail!
RESOURCE FOR TEACHERS PERSONAL EXPLORATION OF SELF: Kathleen offers this great PDF to download that takes you through your own journey of remembering how you learned something new…a great reminder for us to have when we are then leading our students down the same path!
http://firesinthemind.org/wp-content/uploads/2010/05/When_You_Learn_Something_New.pdf
CONCLUSION: Teachers help students find what engages them, help them begin takign steps on their path of discover and mastery – and thereby ignite their creativity and passion to learn! This thought reminds me of how Eleanor Duckworth so wonderfully describes the role of the teacher in terms very similar on page 123 of her book "The Having of Wonderful Ideas". "In my view there are two aspects to teaching. The first is to put students into contract with the phenomena related to the area to be studied – the real thing, not books or lectures about it – and to help them notice what is interesting; to engage them so they will continue to think and wonder about it. The second is to have students try to explain the sense they are making, and, instead of explaining things to students, to try to understand their sense. These two aspects are, of course, interdependent: When people are engaged in the matter, they try to explain it and in order to explain it they seek out more phenomena that will shed light on it."
Enjoy the summer – and maybe try something new for YOU!?
Secondary Content
Bottom Content