Section Branding
Header Content
A Vision for Everyone at the Table in 2014!
Primary Content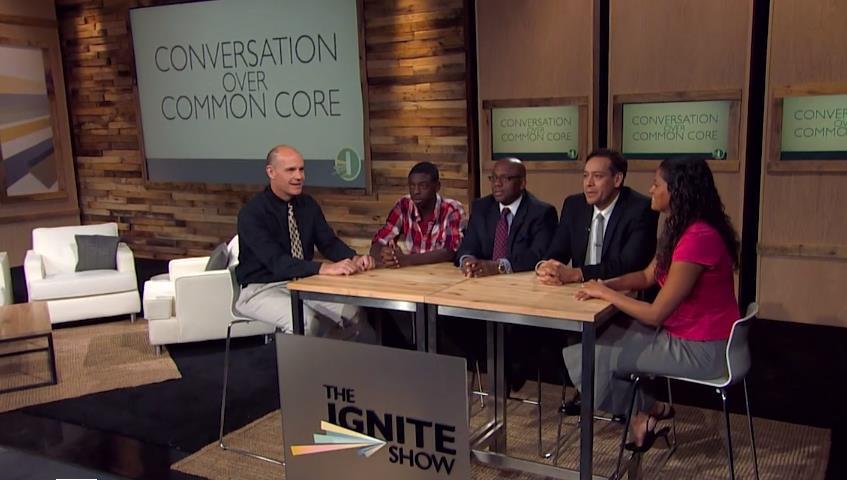 Our dream for 2014 at The Ignite Show is for more opportunities to raise awareness (and respect) for educators and education through the voices of teachers, students and parents. As seen in a small dose on the latest Special Episode #4 in the "Conversation over Common Core," Intel executive Carlos Contreras helps us bring all these constitutents to one table at the same time. We want more of this!
Teachers tell us over and again, in research papers and documented interviews with the best of the best, that they wish non-educators and leaders who know nothing about teaching and learning would stop trying to dictate education reform and policy. And guess what, students wish for the same thing -- that they could be included in conversations about school reform nationally. And parents are showing their desire to be included in the dialogue as well.
So maybe we can all help make this happen! On The Ignite Show - we have proposals in the pipeline for us to produce shows that reflect what teachers, parents and students want us to highlight -- so that everyone can watch as those closest to the issues begin to join hands, share truth, and make change happen! After 20 years of working in the trenches with administrators, teachers, students, parents and corporate executives in both areas of teacher training and project based learning -- I agree with them all. Having representation by all of these groups at the table at once IS how GREAT change will happen! We are thrileld to start 2014 with representation from these three constituents close at hand -- and welcome three new advisors representing teacher, student and parent "voice" with leadership from The National Network of Sate Teachers of the Year (NNSTOY), The National PTA and Student Voice. 
We can do this -- right?  (Let us know when you do this locally, so we can share with everyone - ok?)
Happy 2014 everyone!
Episode 4 L. Chappelear Conv. Over Common Core from The Ignite Show on Vimeo.
Secondary Content
Bottom Content