Section Branding
Header Content
Stars Flip Out Over New Stars Wars The Force Awakens Trailer
Primary Content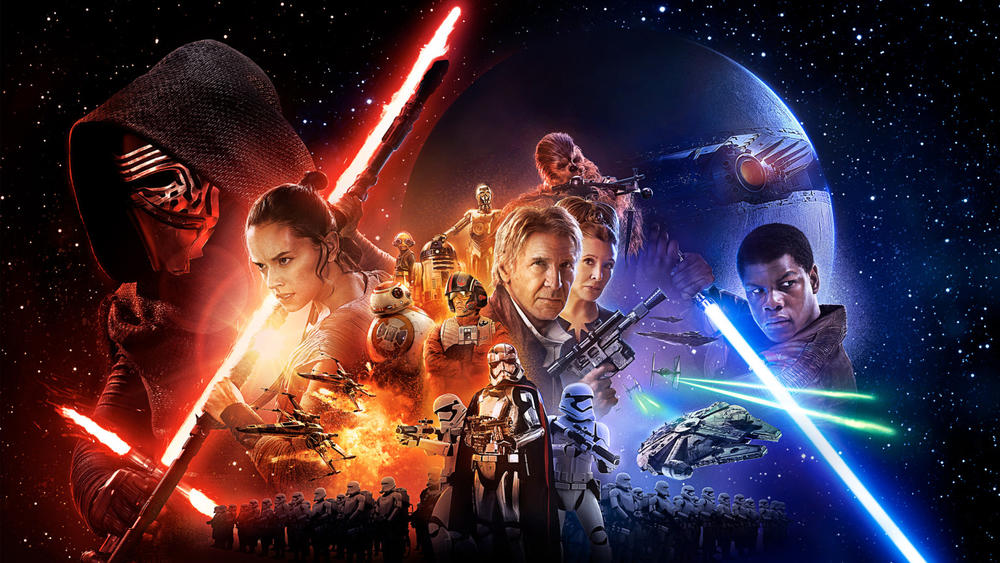 Warning: the new trailer for "Star Wars: The Force Awakens" will make you gasp, cry and flip over a couch. That's what happened when the movie's young leads Daisy Ridley and John Boyega saw it for the first time on Monday.
Their friends captured Ridley and Boyega's reactions to the trailer and posted it on Instagram. It was emotional to say the least.
Ridley watched on an iPhone in bed and screeched "Ohhh" and "Oh my goodness!" before breaking down into tears. Boyega at first limited his response to nodding his head and saying "Yep" in agreement with what he was seeing. Then he howled with excitement and so overcome jumped over his couch.
While I didn't have the same reaction, (I'm at work as I'm writing this after all) - I couldn't help but gasp and quake with anticipation. Ok, I needed a moment to keep from crying.
What about you? Watch the trailer. How it made you feel. Then scroll down to see Daisy Ridley and John Boyega's recorded responses.
John Boyega Reacts To New "Star Wars: The Force Awaken" Trailer
THE TRAILER IS JUST EEEEPPPPPPPIIIIICCCCCCC! Star Wars is back! gaaaaaad laaaaard! You know what! Let me just relax because this kind God oooo! Lmao! Seriously congrats to everyone ! December 18th!

A video posted by @john_boyega on Oct 20, 2015 at 12:02am PDT

"Star Wars: The Force Awakens" opens December 18, 2015. It brings back veterans Harrison Ford as Hans Solo, Carrie Fisher as Princess Leia and Mark Hamill as jedi Luke Skywalker and introduces newbies like Boyega as ex-Storm Trooper turned jedi Finn, Ridley as the mysterious scavenger Rey, actresses Gwendoline Christie and Lupita Nyong'o.



Secondary Content
Bottom Content