Section Branding
Header Content
Social Media Day Atlanta 2014
Primary Content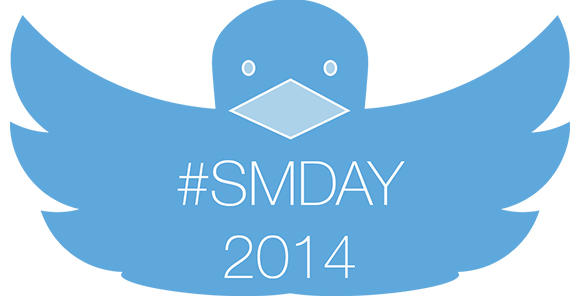 If you'd like to make sense of social media, today is one of the best times to do it. That is because today is Social Media Day, a worldwide movement started by Mashable, online mag of the connected generation.
In Atlanta we've gone a step further. By order of a city proclamation, today is Social Media Day Atlanta.
Social media practitioners, enthusiasts, influencers and neophytes are congregating online to celebrate the day and learn from each other. (Follow the Twitter hashtag #SMDayATL to join the conversation.)
In the evening, they'll gather at the Tongue and Groove to party and present the Atlanta Social Leader award (nominees include WSB-TV's Jovita Moore, Arby's Social Media Manager Josh Martin and the Gwinnett Braves)
Starting at 11 a.m., there are a series of webinars presented by experts in the field. The line-up is below. Register for it now.
When to Jump into a Conversation
Presentation
Presenter: Jaryd Wilson
Social Media Coordinator, Atlanta Hawks
Description: What's the point of monitoring trending topics if you aren't going to do anything with them? Learn how to incorporate what followers are talking about into your social strategy to showcase your brand's authenticity, creativity and connectivity.
Social News on a Large Scale: Think Big, Speak Small
Presentation Available On-Demand
Presenter: Germain Perez
Social Media Analyst, CNN
Description: Learn how CNN manages social media audiences numbering in the millions by collaborating across divisions, mining engagement metrics and signals and never forgetting: "We're people speaking to people."
The Fine Line of Automation in Social Media: Sincerity at Scale
Presentation @ 1:00 pm (ET), 6/26/14
Presenter: Matt Smith
Co-Founder & Marketing Director, Insightpool
Description: While many marketers focus primarily on responding and reacting to existing conversations, proactive marketing is the wave of the future. But what's the fine line between being sincere and being spammy? Learn how to combine efficiency and authenticity in a way that will create more conversation with the right people, ultimately driving business objectives.
Converting Tweets to Sales – Harnessing the Power of Social Sales
Presentation @ 3:00 pm (ET), 6/26/14
Presenter: Blakely Thomas-Aguilar
Manager, PR & Social Media, PGi
Description: While social media and content marketing have been widely adopted by companies that have a business-to-consumer (B2C) sales model, companies that have a business-to-business (B2B) sales model have been slower to follow. The reality is that B2B companies are losing out by not harnessing the power of "social sales."
Learn how the worlds of PR, social media and content strategy are colliding and why this offers great opportunity for B2B companies to empower sales, reach into new market opportunities and maximize customer satisfaction through education.
Secondary Content
Bottom Content