Section Branding
Header Content
Happiness is This Video of Stars Wars Characters Dancing to Happy
Primary Content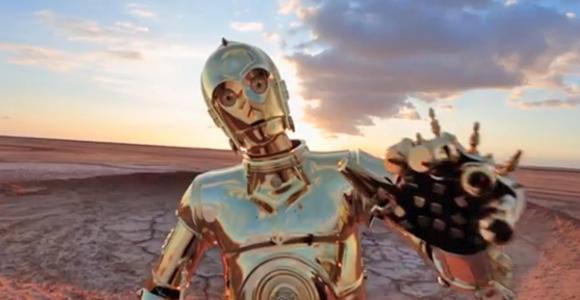 Lately I've been inundated with messages about how to achieve happiness - from this TED Radio hour on happiness to this website article on the 7 Habits of Incredibly Happy People and even in a Sunday sermon.
It's hard to be happy on the day after daylight saving time goes into effect; I'm still adjusting to being a tad sleep deprived. But my spirits perked up when I watched this YouTube video of Star Wars characters dancing to Pharrell Williams' "Happy" song.
And they shot the video in Tunisia on the original "Star Wars" set!
Even if you're not a "Star Wars" fan, the happy dancing is enough to put a smile on anyone's faces.
Secondary Content
Bottom Content