Section Branding
Header Content
Jog Team: Coffee Team
Primary Content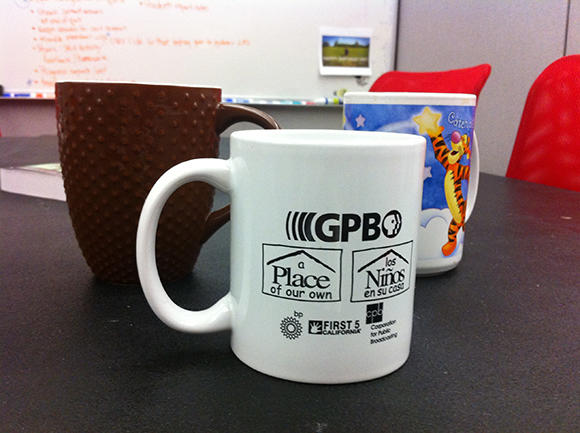 Some like it black, some like it cold, some like it in a cup with Splenda and two creams. I prefer one sugar and two creams. However we take it, coffee is crucial to our New Media department.
NPR's recent story on how coffee impacted history was especially inspirational and poignant. Our team handles all of the web-building and most of the blogging in the building. We partner across departments on virtually every project inside the building for website and "new media" support. We also happen to be in the very middle of an enormous, approaching multi-year, project in addition to our "normal" duties. It means that we're in a stressful season, which I'm sure Brandon Smith of the Working and Career blog would tell us is normal. These things come in waves, as we know.
The increase in stress may or may not be resulting in some loss of sleep. However, it has definitely resulted in an increased awareness of our coffee dependence. I was already aware to some degree of coffee's positive impact on the world because of a book I bought as a gift for my husband, History of the World in 6 Glasses. In short, we can thank coffee for the Industrial Revolution.
Hearing about its transformative powers and historical significance again in NPR's interview has been motivational. Here's hoping coffee is enough to push us on through our projects big and small.
To really get your Monday off the right start, and to be inclusive of you tea lovers out there, we would like to introduce you to the this heart-warming gem from Lisa Gail Allred.
For the true enthusiast, check out NPR's coffee playlist available on Spotify and Rdio.
Hello, Monday. And here's to coffee! Or tea!
Secondary Content
Bottom Content