Section Branding
Header Content
Cat or Child? You can have both
Primary Content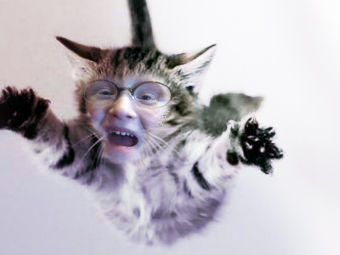 Hey hey everyone. Just a short little note today. Have you ever been struck with the desire… nay the NEED to edit a photo. Yet you look around yourself and say "but all I have is this crusty web brower?!" Dismay, how will your children's faces get intergrated into that great cat photo you found now?
Never fear for Pixlr is around to turn that lazy, worthless facebook reading browser into a pretty decent image editor.
Pixlr is a flash based editing environment that offers a lot of the tools you would see in programs such as photoshop. To be honest the first time I used it in a pinch I was amazed at what I was able to get done. Best part: it is free to use.
So the next time you find yourself in a photo editing emergency, deep breath, then Pixlr.com/editor
P.S. I made sure to use Pixlr to create the image for this blog post.
Secondary Content
Bottom Content