Section Branding
Header Content
This Week In Georgia Weather - April 9th
Primary Content
Goodbye, summer temperatures and hello, spring! The abnormally early heat wave broke, and now we are experiencing pleasantly cool temperatures. We will even see overnight-lows dip into the 20's and 30's for some areas of the state, so be sure to protect your sensitive plants if you went ahead and put them in the ground. Precipitation-wise, very little rain is expected to fall this week, and so the southern drought will continue. We will also experience very dry air (low relative humidity), so the National Weather Service has issued a Fire Weather Watch for most of the state.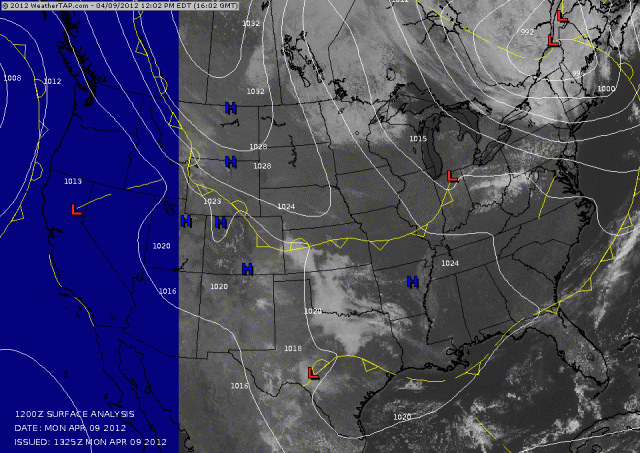 The visible satellite imagery and surface weather analysis for Monday, April 9th. High pressure is keeping the sky clear over much of the southeast. In contrast, New England is dealing with a pesky low pressure system that is covering them in clouds and precipitation.
The state's main chance for precipitation occurs during the overnight hours on Wednesday as a cold front drifts through the state. Not much moisture is associated with this cold front, so the chances for rain remain very slim.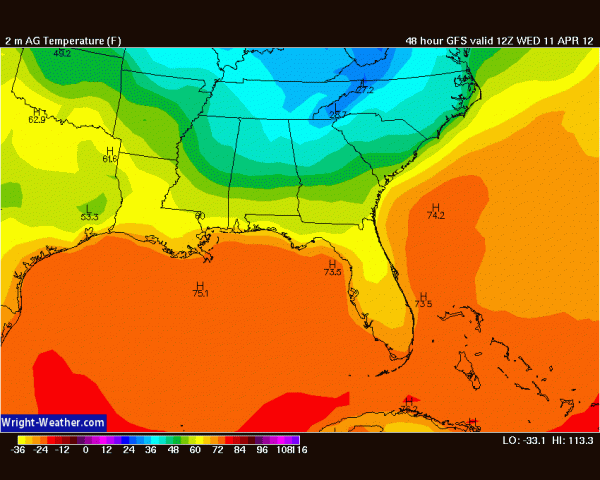 Forecast temperatures for 8am Wednesday morning.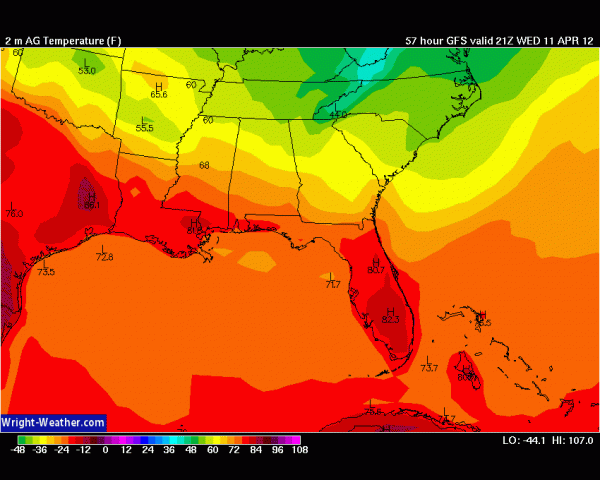 Forecast temperatures for 5pm Wednesday afternoon.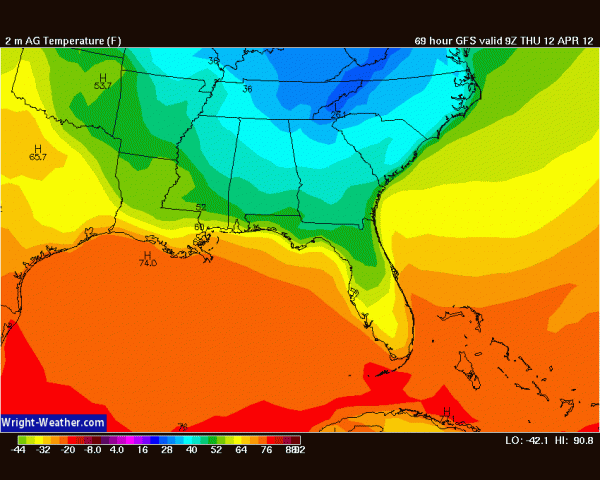 Forecast temperatures for 5am Thursday morning. Note that the northern half of the state will be in the 30's, and portions of the mountains will be in the 20's. Be sure to bring any sensitive plants inside on Wednesday evening!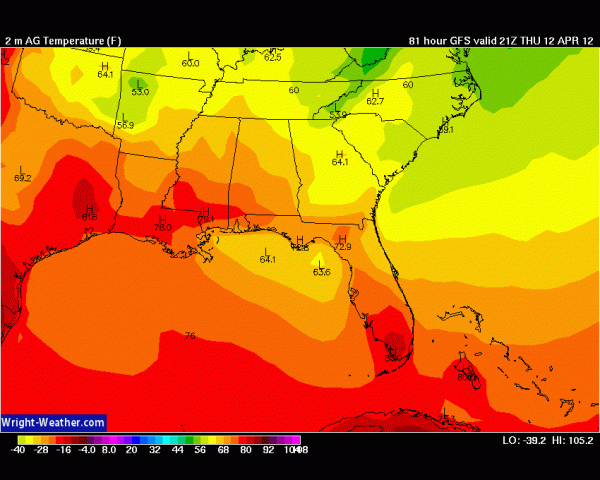 Forecast temperatures for 5pm Thursday. Most of the state will not make it into the 70's.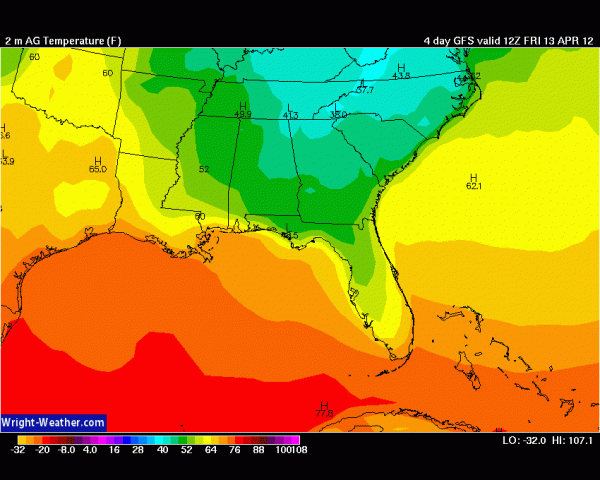 Forecast temperatures for 8am Friday morning. Temperatures will be in the 40's and 50's again.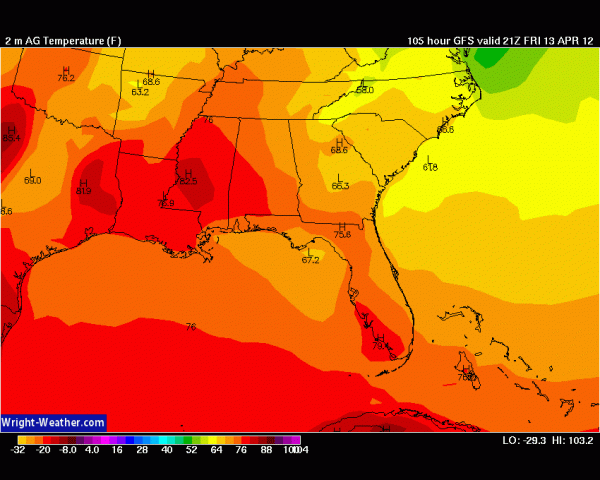 Forecast temperatures for 5pm Friday.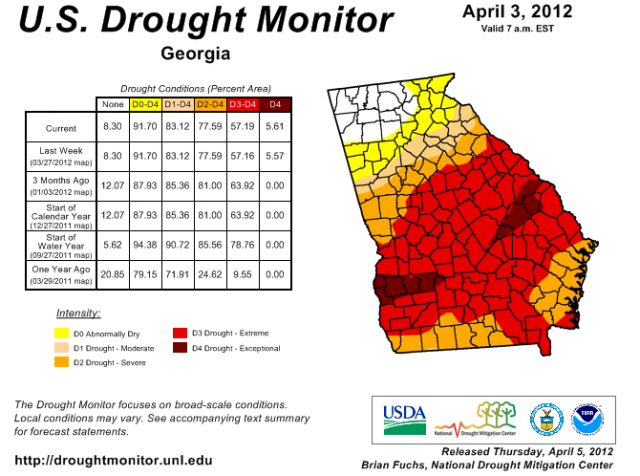 The Drought Monitor for April 3, 2012.
Secondary Content
Bottom Content