Section Branding
Header Content
Dr. Warren M. Washington: Atmospheric Researcher and Living Legend
Primary Content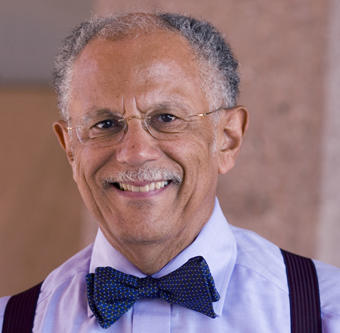 February is Black History Month, and it is also a wonderful time for me to spotlight a remarkable atmospheric scientist and climate researcher. His name is Dr. Warren M. Washington, and his contributions to the scientific community - both in and out of the lab - are worth honoring this February.
Dr. Washington is the Chief Scientist of the Department Of Education and University Corporation for Atmospheric Research (UCAR) Cooperative Agreement, and he is also the senior scientist in the Climate Change Research Section in the Climate and Global Dynamics Division at the National Center for Atmospheric Research (NCAR).
Born in 1936 in Portland, Oregon, Dr. Washington obtained his Bachelors of Science in Physics from Oregon State University in 1958. He later earned a Masters of Science in Meteorology from OSU in 1960, and he obtained a Ph.D in Meteorology from Pennsylvania State University in 1964.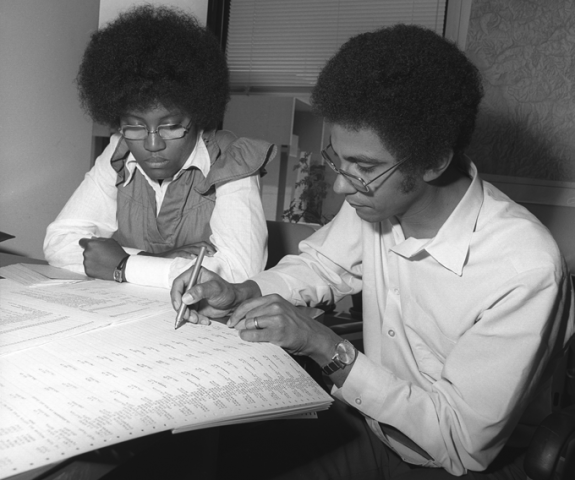 Dr. Washington analyzing data with a colleague. Photo courtesy of UCAR.
Dr. Washington specializes in computer modeling of the Earth's climate, which incorporates the fundamental laws of physics, oceanography, and meteorology in order to predict the future state of the Earth's atmosphere. His work spans over 40 years, and it was used to study the impacts of global climate change within the 21st century and beyond.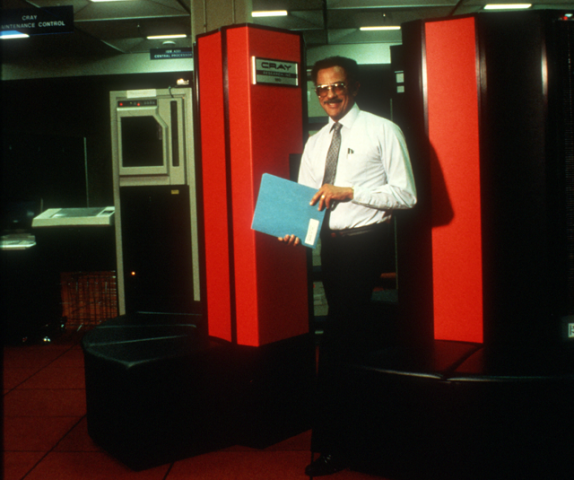 Dr. Washington standing in front of a Cray Supercomputer. Photo courtesy of UCAR.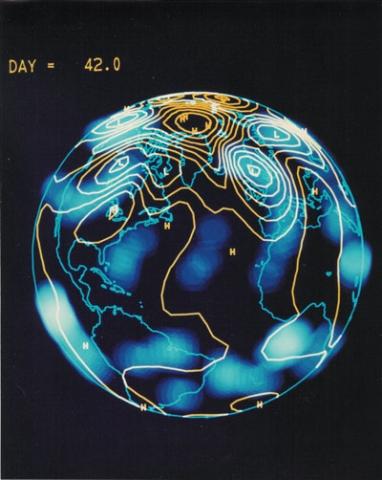 Data output from Dr. Washington's earlier work in climate models. Photo courtesy of UCAR.
Global climate models developed by Dr. Washington were used in the Intergovernmental Panel on Climate Change's 2007 assessment for which atmospheric scientists, including Dr. Washington, won the 2007 Nobel Peace Prize.
In addition to pioneering research in climate change, Dr. Washington also strove for social change within the science community.
As the second African-American to receive a Ph.D within the atmospheric sciences, Dr. Washington strove to increase scientific opportunities for young researchers from many different backgrounds, including women and minorities. Throughout the years, he served as a science advisor to former Presidents Carter, Reagan, Bush Sr., and Clinton.
On November 17, 2010, Dr. Washington received the National Medal of Science from President Barack Obama at the White House. The National Medal of Science is the highest honor given by the US government to the nation's scientists, engineers, and inventors.
Dr. Washington receiving the National Medal of Science from President Barack Obama. Photo courtesy of Ryan K. Photography and the National Science & Technology Medals Foundation.
Dr. Warren Washington is a living legend within the atmospheric science community, and his contributions have impacted both science and humanity. For these reasons, I am honored to celebrate Dr. Washington during Black History Month.
Acknowledgements
Video Producer and Editor: Rachel Daniels
Photos: UCAR's Climate Global Dynamics Division, unless otherwise indicated.
Secondary Content
Bottom Content