Section Branding
Primary Content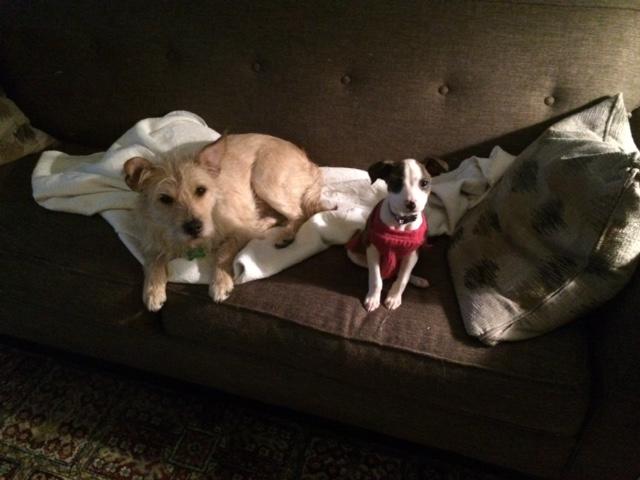 Every day I see lost and found pets posted on social media. I get it. Our dog Duncan (aka Houdini) looks for every opportunity to bolt out the front door so no judgement here. Accidents happen and dogs and cats get away.
But when they do, make sure they are wearing a collar with an identification tag. It's the fastest way to get them back. A collar and a tag will set you back around $15 and most of the major pet stores have machines that will make a customized tag with your pet's name and your contact information. There are also multiple options online.
Your ID tags don't have to be boring. This is from the Critterblings shop on Etsy
Losing a loved pet can be traumatic. Here's a sampling of posts from Macon's AC Pup Facebook page . It's where people go to post lost or found pets in Middle Georgia and it's responsible for reuniting many dogs and cats with their owners.
"Whose baby is this? Does anyone recognize this Yorkie? Whose beautiful boy is this? He's at the pound now. Does anyone know this dog? He's lost and roaming around. My baby has been missing since yesterday. He went out to use the bathroom."
On a recent Sunday morning our dog Duncan went out for a "Rumspringa." Within minutes I posted his photo to my Facebook page and tagged several people asking them to share. Almost immediately our petsitter John with the Pet Nanny Network saw the post and headed towards our home to help look. Around that time we had a call from a neighbor saying he had Duncan in custody. Fortuitously our pet sitter happened to drive by the neighbor's at the right moment and brought Duncan back to us. People are also more willing to help a dog they will not have to hold on to.
During a February cold snap we pulled up to our home one evening and saw a shivering female dog huddled against the front door. She was a well-cared for Pitbull wearing a red collar but no tag. I immediately posted her on Facebook, Instagram and Twitter. On my Instagram post I commented, "So mad that people do not put ID tags on their dogs. Is this your baby? She's currently at our house."
Neighbor's lost dog sitting on our porch
We brought her inside and kept her warm and separated from our three dogs and our cat. Within a couple hours a friend of a friend messaged me on Facebook. They knew the dog's owner. A few minutes later her owner came to get her but not before I made him promise to go out the next day and get her an ID tag.
As technology improves so are the tags. You can buy them with QR codes identifying your lost pet, small tags with a GPS feature allow you to actually track your dog's whereabouts.
One more thing, don't forget the microchip. If the collar comes off it's a great back up plan.
Secondary Content
Bottom Content