Section Branding
Primary Content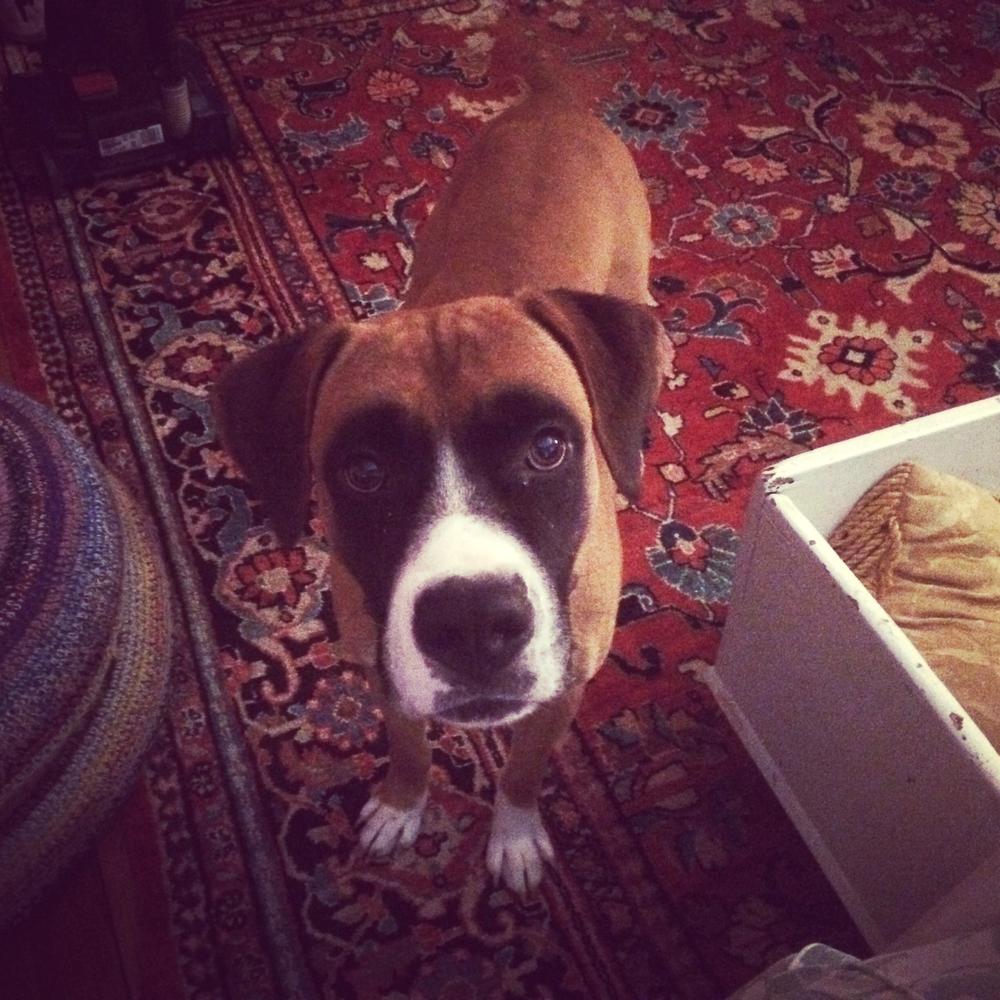 I'd like to introduce you to our current foster dog, Duke. Duke showed up in our lives via Facebook. I get tagged in a lot of posts about animals needing help. Duke had a fairly typical story. From what I could see his owner moved and left him in the back yard of his now vacant rental home. Former roommates were going by to feed him but he was essentially living there by himself. There were cries on Facebook to "Just go get him." But it's not that simple. You cannot simply walk into someone's yard and take a dog. The owner needs to be found and officially surrender the animal. So through a little detective work and a lot of help from Macon Bibb Animal Welfare" we made this happen.

When you work in rescue it's important to leave your judgement at the door. People get in bad situations with their animals and do really dumb things. Obviously there are cases of blatant animal cruelty, but this was not that simple. Duke had a home for five years and now he did not. That's all I really needed to know.

From the get go I never intended on fostering Duke. He was 70 pounds and I am not set up for that. However, it just didn't work out for him to go somewhere else. Since I was going out of town I had our animal control officers bring him directly to the vet for boarding. While there he would also be neutered, have his shots and be tested for Heart Worm. While sitting by a pool in St. Simons I got the call from the vet. Duke was positive for Heart Worm. My three week foster was now going to be a three month foster. He would need leash walks and to be kept quiet in order to have the best chance at making it safely through treatment. Dogs that are positive must test negative before they can go to Maine. Duke was going there with The Pixel Fund the non-profit I foster for. His vet costs were going to be significant.

Duke relaxing on his first day at our home

I got back from the beach on Sunday and after work on Monday I headed to the vet to pick Duke up out of boarding. When he came out to the lobby my jaw nearly dropped to the floor. I had "rescuers remorse" and nearly cried. In photos he appeared to be a lot smaller. I looked at this 70 pound dog and thought to myself, "I don't care if it takes every penny I have in savings, I am going to board him for three months."
When I got home I called my friend Stephanie and started to cry. I could not believe what I had gotten myself into. What in the world was I thinking? I was NOT happy.
I put Duke in the crate in our guest room and shut the door. Boy was I wrong.

Now it seems I owe Duke an apology. He is the sweetest foster I have ever had and a perfect gentleman. He is affectionate, smart, good on a leash, house trained, good with other dogs and has destroyed absolutely nothing in the house. That crate I have? He never goes in it. I'll even shed a few tears when he finds his forever home.
Secondary Content
Bottom Content