Section Branding
Header Content
Pet-Friendly Run to End Domestic Violence
Primary Content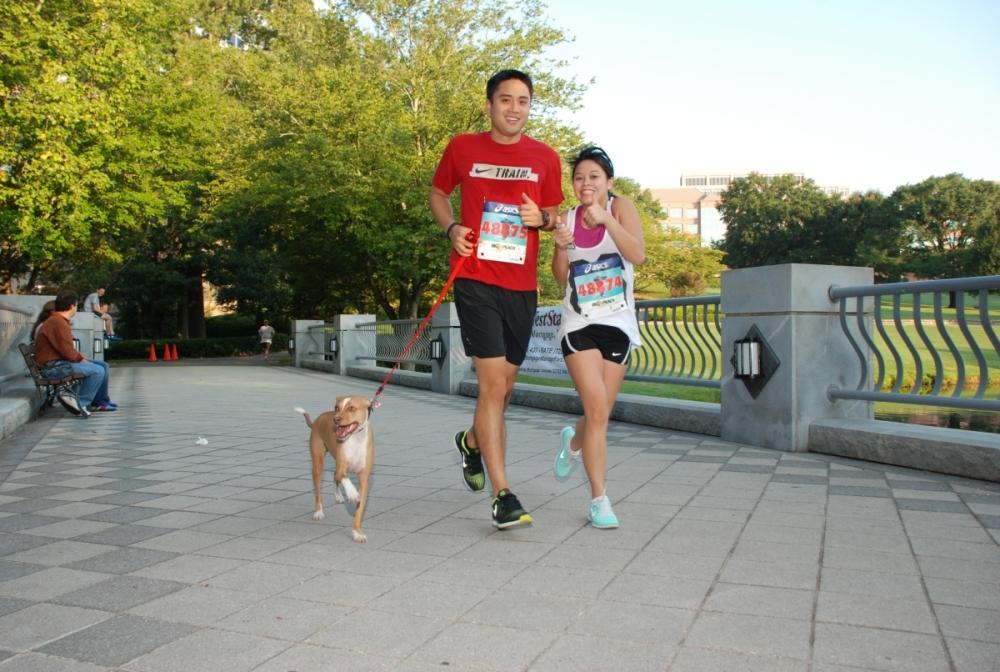 Attention all dog lovers, runners, and anyone supporting the cause of ending domestic violence, Ahimsa House's Walk Wag 'N Run event may be for you. This annual 5k run will take place Saturday August 23rd at Lenox Park in Buckhead at 7:30 a.m. The 1 mile Fun Run beginning at 8:45 a.m. Participants are encouraged to bring their dogs, but check out Ahimsa House's website for details on restrictions and participation rules.
But Walk Wag 'N Run is more than an excuse to get some exercise with your furry friends. Ahimsa House, a 501(c)3 non-profit organization since 2004, helps pets and people escape domestic violence together across the entire state of Georgia. Pet victims of domestic violence do not often cross the radar in discussions on domestic violence and intimate partner violence, but according to Ahimsa House's website, "71% of victims entering domestic violence shelters report that their abusers threatened, injured, or killed the family pets." Walk Wag N' Run is an annual fundraiser to raise money and awareness to aid human and animal victims reach safety together.
For the 5K:
Early Bird Registration through August 17 ($25)
Registration between August 18 and 22 ($30)
Day of ($35)
For the 1 mile Fun Run:
$15 anytime
If you're outside the Atlanta area and interested in more runs to benefit pets, consider: Life is RUFF without a LEASH 5K, a collaborative program between Ruff Rescues and L.E.A.S.H. squad. The run will be held Saturday September 27th, 2014 and 20% of the profits go to Ruff Rescues. Last year, the run was held at the Augusta Canal at the end of Milledge Rd in Augusta. More details will be posted on the Life is RUFF without a LEASH 5K Facebook page for this year's location.
Also check into the Holwin's Hounds 5K run, October 25th, 2014. The Columbia County Animal Rescue and Greyhounds Crossroads team up for this run at the Savannah Rapids Pavilion 3300 Evans To Locks Road in Augusta.
There are always ways you and your pets can get involved in non-profits and aid the human and animal community. Share any other pet-friendly runs you know about in the comments below.
Secondary Content
Bottom Content